Camping season is in full swing, and you've been eagerly waiting to get out into the wilderness. You know a good knife can make all the difference when it comes to cooking food over an open fire or having something sharp at your disposal for emergency situations. But which one should you buy?
There are many pocket knife brands out there, but they can't all do the job as well as the others. Knife companies that are reputable often have been around for a while. They've developed good-quality, well-made blades. We've broken down some of the best pocket knives on the market today.
You know it's a good knife when you can feel the quality as soon as you open the box. A reliable pocket knife should be able to handle any job, from opening boxes to scaling fish.
It should have a sturdy blade that feels strong in your hand and with a grip that doesn't slip even if your hands are wet or bloody. You also want the weight of the knife to fit comfortably in your pocket- not too heavy but not so light that it slides out of place.
And you need a blade that stays sharp through years of use without being difficult to sharpen on occasion (though this is rare). The best brands will include all these qualities and more, which is why we created this list for you.
What are the top 11 knife brands? Best Knife Brands:
1. Spyderco
Experience the USA best knives. Spyderco is an American knife making company based in Golden, Colorado, producing knives and knife sharpeners. Spyderco was founded by Sal Glesser in 1978.
It's still privately owned by the Glesser family who are all avid outdoors people and understand that a good blade makes all the difference when out in the wilderness or just hacking away at tasks around the house.
The Spyderco line of pocketknives come with a lifetime warranty against manufacturing defects, but not sharpening issues such as broken tips or edge chipping from use (but they'll be happy to replace your worn-out blade).
I am convinced that Spyderco is worth the money and here is why: they make high quality knives, their sharpening services are top-notch, their customer service is un-matched in the entire industry.
Factory Location: 820 Spyderco Way, Golden, CO 80403, USA

Phone Number: 800-525-7770 (Toll-Free) or 303-279-8383 (P)
Website: Spyderco
2. Kershaw
Kershaw Knives is a brand of Kai USA Ltd. A member of the KAI Group, headquartered in Tualatin, Oregon, United States. Kershaw designs, sources and manufactures a wide range of knives including pocketknives, sporting knives and kitchen cutlery.
Kershaw's goal is to equip our knife owners with tools that are as varied as they are individual – from everyday carry to survival gear; each one designed for specific purpose by talented professionals who understand what it means to be prepared for any eventuality.
People choose Kershaw because we offer products that deliver on quality and performance – time after time again – no matter what the task at hand may be. Kershaw offers a variety of knives for every occasion, from their iconic Leek and Scallion lines to the lightweight and versatile Blur.
All Kershaw knives are assembled in the USA with the highest quality US sourced materials. All that provides you with confidence in your purchase as well as peace of mind while carrying it everywhere you go.
List of Kershaw Knives Models Made in the USA
Leek
Bareknuckle
Blur
Camber
Chive
Scallion
Shallot
Skyline
Diskin Hunter
Dividend
Knockout
Factory Location: Tualatin, Oregon

Phone Number: 1-800-325-2891. Local calls: 503-682-1966

Website: Kershaw USA
3. Esee Knives
ESEE knives are made in Idaho Falls, Idaho. No matter the origin, every ESEE knife comes with a no-questions-asked warranty. ESEE is an abbreviation for "Expedition and Survival Equipment". This company was founded by John W. Rowen to fill the need of lightweight survival gear for military personnel and outdoorsmen alike.
The original product line consisted of items such as paracord bracelets and fishing kits, but has since expanded into a full line of field tested equipment that includes everything from axes to shovels. Esee knives are a company who specializes in manufacturing high-quality, innovative survival gear.
They only manufacture their knives in America and have done so since 1997. The designs come from the Esee team themselves, but they also license out designs to other companies on occasion for production overseas.
More specifically, all their knives are made by their partnered company Rowen Manufacturing based in Idaho Falls, Idaho. ESEE knives use design to market themselves, but handle the manufacturing, advertising and warranties.
The RTAK is the first knife of its kind, made by the Wicked Knife Company in Arkansas, and later produced by Ontario Knife Company (OKC).
Factory Location: P.O. Box 99 Gallant, AL 35972

Phone Number: (256) 613-0372

Website: Eseeknives
4. Zero Tolerance Knives (ZT)
Zero Tolerance Knives are such an important part of every outdoor adventure: they're designed specifically with wilderness adventures in mind. They're made with high-quality materials that last long enough to withstand hard use in harsh conditions over many years.
Plus, their patented Tri-Ad locking system makes them extremely safe to use no matter what. Zero Tolerance knives offer more than just the latest designs, materials, and ergonomics.
They're built by custom knifemaker Ken Onion who believes that knives should be built for function first and foremost. His patented SpeedSafe assisted opening system is found on the majority of ZT's products to provide you with a level of safety that's unprecedented by your run-of-the-mill folding knives.
Kershaw Knives, Zero Tolerance Knives and Shun Cutlery brands have teamed up with KAI USA Ltd to produce an amazing new line of Zero Tolerance knives perfect for your outdoor adventures.
Founded: 2006
Factory Location: Tualatin, Oregon

Phone Number: 1-800-325-2891

Website: ZT
5. Buck
Buck has been providing some of the best knives on earth for more than 120 years and have always provided high-quality products that are innovative, reliable, and efficient. Today's Buck knife lineup includes a number of folding knives, fixed blade hunting knives, the famous Buck 110 Folding Hunter, tactical knives in our TAC series which includes the Buck TAC Alaskan and the Buck TAC Penang.
6. Gerber Legendary Blades, LLC (Gerber Gear)(Fiskars)
The Gerber company was founded in 1887 and they've been producing some of the finest knives that there are including the ever-popular line of Gerber blades. They're divided into two categories: sport and hunting, and they offer a wide range of products in those categories from fixed blade to folding. And for those of you who are looking for an excellent gardening or lawn care tool, you can't go wrong by purchasing one of our Gerber Edges tools.
7. Cold Steel
Cold Steel may be an American company but its roots can be found in the land of the rising sun. Their knives are known around the world for their rugged durability, their revolutionary blade designs, and the unparalleled integrity of their materials and production methods. Cold Steel backs up that reputation with lifetime guarantees on knife edges.
8. TOPS Knives (American Tomahawk Company)
TOPS Knives is America's most innovative and leading-edge manufacturer of high-quality specialty knives. TOPS specializes in two areas: the design, manufacture, and distribution of outdoor preparedness equipment and systems, and the design, manufacture, importation, marketing, and sale of a broad range of sports cutlery products.
9. Reate Knives (Reed Kothar)(Jens Anso)
Reate knives are one of the world's leading and most respected knife manufacturers. Reate knives are crafted by master bladesmiths and include a variety of blade styles. Their products range from functional everyday carry to museum-quality custom knives, swords, and blades.
10. KAI USA Ltd
Kai American Company is an American company that offers a wide variety of knives for hunting, military, self-defense, chefs, outdoor enthusiasts, and more. KAI USA Ltd produces a variety of products including kitchen knives, collectible knives, throwing knives, and steel targets for practicing knife skills and accuracy.
11. Boker USA Inc
Boker USA Inc. is an American company that was founded in 1994 and is based out of Columbia, MO. Boker started out by producing hunting knives, but now also manufactures a wide variety of household knives and tools to ensure every need is met.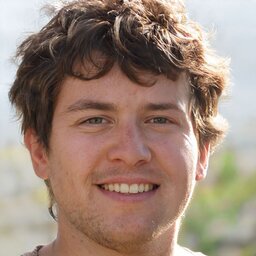 Hi, my name is Taras Kulakov and I'm a knife enthusiast. I have been collecting knives for over 30 years and I've owned literally thousands of different models over that time. My goal with this site is to share some of what I've learned about knives. You can find more info about Taras Kulakov here.