What is 8Cr13MoV Steel?
The 8Cr13MoV (commonly known as the China 13) is Steel produced in China. It belongs to the Cr13 steel series— which feature high carbon and high chromium elements. The perfect Steel for the money has gained popularity with this Steel and its variants.

The Japanese AUS-8 steel was used in the development of the 8Cr13MoV. Nevertheless, both sheets of Steel share the same characteristics because they are similar.
China produces a lot of Steel, including some for the kitchen. China also produces its variant of stainless Steel, called 8Cr13MoV. China's Steel is often cheaper than American-made stainless Steel.
The China 8Cr13MoV has been developed with reference to the Japanese AUS-8 Steel, but with higher carbon content. This explains why both steels share similar characteristics: high quality at an affordable price point.
The China 8Cr13MoV is popular because it can
be used
in construction industry.
As a material for other products that
require
corrosion resistance and toughness at low cost like cutlery, knives or utensils
.
For use in high moisture environments such as kitchens where you might find yourself cutting up a tomato or other wet food item
.
8cr13mov Chemical Composition
The chemical composition of this Steel is not well-defined because it is a unique alloy. However, the composition includes the following elements: a small quantity of chromium, molybdenum, sulfur, and nickel, vanadium, and a larger quantity of cobalt and manganese.
| | |
| --- | --- |
| Elements | Ratio% |
| Chromium | 13.00 – 14.50 |
| Carbon | 0.7 – 0.8 |
| Silicone | <1.0 |
| Manganese | <1.0 |
| Nickel | <0.6 |
| Phosphorous | <0.04 |
| Sulfur | <0.04 |
| Vanadium | 0.10 – 0.25 |
| Molybdenum | 0.10 – 0.30 |
8Cr13Mov Steel Properties
8CR13Mov is a stainless steel that features high hardness with a Rockwell Hardness rating of 62HRC. It is an excellent choice for budget-conscious users because the blade steel is durable and sharp.
Edge Retention
One of the most exemplary aspects of this steel is that it has long edge retention. Edge retention is a term that refers to how long the blade of a knife or other cutting tool can maintain its sharpness. The edge will eventually wear down and be unable to cut effectively, so having good edge retention is important for knives.
High-carbon steel, low-carbon steel, and stainless steel are the three major types of steel used for knives. Compared to mild carbon steel, edge retention is higher with higher harder material. One of the good things about this steel is that it offers you decent edge retention. This is because it's made of higher hardness, which translates to better retention capabilities.
Wear Resistance
Good wear resistance can be achieved with 8Cr13Mov, a steel alloy. This property is given to the composition of 8Cr13Mov by the presence of Chromium and Vanadium. As a result of higher carbon in 8cr13mov blade steel content on quenching, a structure that gives higher wear resistance has been created.

The nucleation of carbides of chromium and Vanadium in the tempering stage also contributes to its wear resistance. 8Cr13Mov is an excellent choice for knives, tools, saws, chisels or other sharp objects with a high cutting action imposed on them by their use.
Corrosion Resistance
8Cr13Mov steel, which is made of stainless steel with more than 14% Chromium content, has unusual Corrosion Resistance. The composition section shows that this steel contains a high percentage of chromium, which is crucial for keeping the steel free of oxidation and rusting. The higher the chromium content, the more resistant the steel is to oxidation and rusting. The 8Cr13MoV steel has a high amount of Molybdenum and Chromium, making it highly resistant to oxidation.
Weldability
8cr13mov high carbon stainless steel is not suggested for weldability.. This is because the Steel's Carbon and Chromium concentration is higher, which means it is not suited for welding. If you are looking for a metal that can be easily welded, consider any alloy with less than 1% chromium such as 304 or 316 Stainless Steel. Which has good weldability properties and is easy to work with bench grinder or lathe.
Sharpness
Why is 8Cr13MoV so easy to sharpen? Sharpening a knife isn't just about being able to create an edge. It's also about maintaining that edge over a period of time. It's important for the steel used in knives to be both hard and tough. Because different types of steel are associated with different qualities.
But what if you could have the best of both worlds? What if you could mix toughness with hardness and still maintain an optimal sharpness level? This is exactly what 8Cr13MoV offers. With less vanadium carbides, this type of steel will not only be easier to sharpen. But also maintain its sharpness for longer periods meaning your blade stays sharper for much longer than other types of steel.
Toughness
The 8Cr13MoV is a tough steel that can endure a lot of usage before chipping or shattering. However, it would help if you were cautious about putting an 8Cr13MoV steel knife to excessive uses because it may not hold up. Instead, use it for basic cutting duties. It has a proper hardness, but for the price, it's OK.
How Strong is 8Cr13MoV Steel?
8Cr13MoV steel is an alloy steel made of 14% chromium and 0.30% molybdenum. It has a Rockwell hardness between 57.6-62HRC, with 58+ being optimal. It's used in applications where toughness is important. At least when compared to steels such as AISI 4140 or 8620 which are also common in the machining industry. Its Tensile Strength is 1315 MPA.
Is 8Cr13MoV Good Knife Steel?
8Cr13MoV is a low end budget steel, that offers decent edge retention, corrosion resistance, hardness and wear resistance. It's an excellent steel for knife applications or an entry knife. From our 8cr13mov discussion above we can conclude that 8Cr13MoV steel is good for budget-minded users or an entry level knife user looking for something to use around the house or camping trips.
This steel is a great value at a low price. It offers good hardness, wear resistance, corrosion resistance, and edge retention. Still, there are drawbacks to using them as well, like blades being too thin and could break if used a lot.
Common Uses & Pros and Cons for 8cr13mov Steel
If you want a steel that can hold its edge longer, you may want to look at something like 440c. Instead, 8cr13mov is a much softer steel than most others. You may not be able to maintain the sharp edge at all times, as this makes sharpening it easier.

8CR13MOV is among many other steels used in blades meant for camping or hunting. It's got some great qualities and drawbacks compared to higher quality steels and excels at what it was designed explicitly for -all-purpose use. So if you are looking for an affordable blade with the more premium feel of something like 440C but don't need the extra endurance, it's a great choice.
Common Uses:
8CR13MOV can find it in outdoor knives like hunting and folding knives, budget knives, outdoors/survival knives, EDC pocket knives, etc.
Pros:
Easy to maintain
It's simple to sharpen
Corrosion resistance
More cost-effective
Cons:
It is not proof against rust or corrosion
Chromium content is required
Not really premium
Best Knives Made With 8Cr13MoV Steel According To Customer Review
Spyderco Tenacious Folding Utility Pocket Knife
Spyderco Tenacious: The knife is made perfectly and is well priced, right around $30. It's a good amount of knife for the money, and the quality is beyond praise.
The knife sharpening is magnificent, and it's well designed, the materials are adequate, the fit and finish are adequate as the liner becomes precisely in the middle of the heel of the 3.4" Inch drop point plain edge blade (made with 8Cr13MoV).
It has a G-10, which gives a high-quality non-slippery grip, providing a secure fit. I personally love this for camping or kitchen work with an 8Cr13Mov blade. Tenacious would be a perfect pick for you.
I would happily pay $75 for a knife like that. So with $30, this Tenacious knife is a steal.
Spyderco Persistence Folding Knife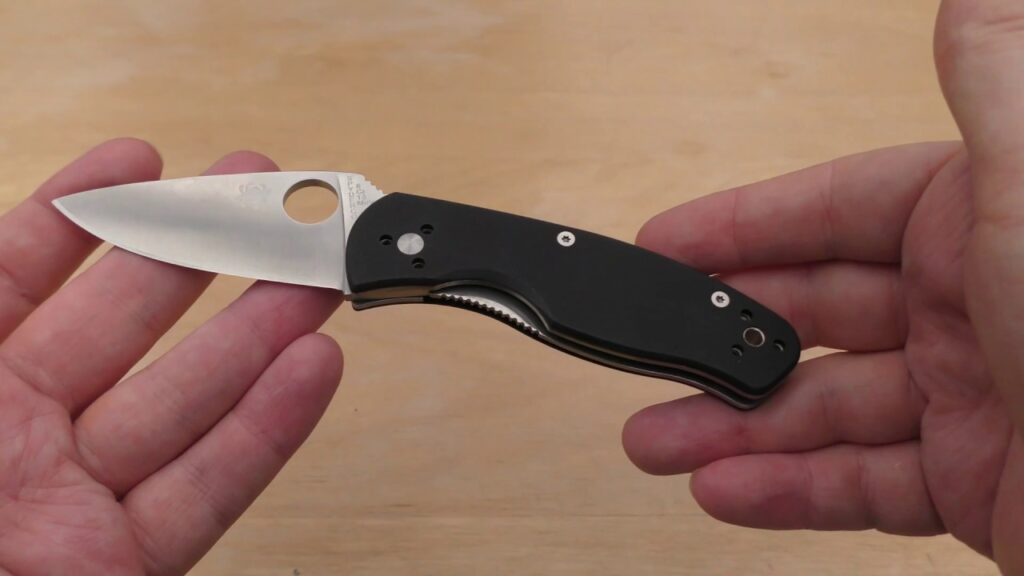 Spyderco Persistence: The Spyderco Persistence, also known as the C136 Persistence, is a little brother to the Spyderco Tenacious. It's a great knife. It is lighter in weight, has a smaller blade, and same excellent fit and finish.
This knife is pocket-friendly 4-1/8″ long and 7/16″ thick, not counting the pocket clip. The blade is made from a type of steel called 8Cr13MoV. The edge of the blade is fully sharpened from the hilt to the blade tip. The blade has a curved design that helps it cut through a lot of materials.
It also has a G-10 handle, producing a tough and comfortably shaped grip. With the SpyderEdge serrated blade this pocket knife has a very efficient cutting performance than any other pocket-friendly knife on the market.
In addition, the Persistence has a very straightforward lock system, along with very cool detailed designs, like the Spy-Dee Hole and the Pocket Clip. If you've been wanting a knife to cut anything, then this is the knife for you. It's affordable and cuts everything.
8Cr13Mov Steel Comparison With other Steel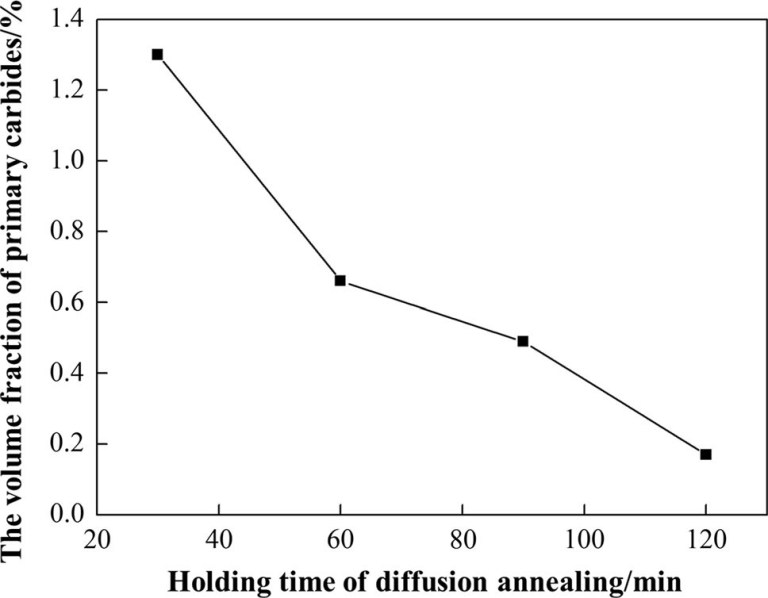 8Cr13Mov is currently leading the market for making blades. But if you are looking for its alternative I would say, the closest to 8Cr13Mov you could get is the AUS 8, another steel that comes from Japan.
It has medium carbon levels and high chromium content. Thus say, the chemical properties of these two sheets of steel are pretty similar.
The aus 8, like 8Cr13Mov also offers a nice sharp edge, excellent corrosion resistance, and decent toughness. In addition, both the steels are budget friendly and very good quality.
So if you ask me what I'd choose for knife making, I'd go with the 8Cr13Mov (that's a very personal preference).
8cr13mov vs 440c
The 8cr13mov steel contains higher carbon and chromium levels, which ranks it slightly higher in edge retention and resistance to corrosion than the 440C.
As compared to 8Cr13MoV blade steel, 440C has a higher carbon (0.95-1.2%) and chromium content (16-18%). When it comes to hardness and edge retention, you may consider the 8Cr13MoV to be a step up model when compared to the 440c.
Attributes
440C
8CR13MOV
Toughness
 5/10
 6.7/10
Easy sharpening
7/10
8/10
Edge Retention

 

2.6/10
1.1/10
Corrosion Resistance
8/10
6/10
In the case of edge retention and corrosion resistance, 440c performs better than 8CR13MOV.
8cr13mov vs 8cr14mov
As the name implies, 8Cr14MoV has a somewhat higher chromium content than Chinese steel. And Both blades have very similar edge retention, toughness, and other characteristics in terms of performance. But 8CR14MOV has a bit more edge retention.
Attributes
8CR14MOV
8CR13MOV
Toughness
 7/10
 6.7/10
Easy sharpening
8/10
8/10
Edge Retention

 

2.5/10
1.1/10
Corrosion Resistance
6/10
6/10
To me, 8CR13MOV and 8CR14MOV are totally the same. They give similar performance.
8cr13mov vs VG10
8Cr13MoV steel has a higher carbon content, which makes it more wear resistant than VG10. It also has better toughness and edge retention.
Vg10 compensates for this with better corrosion resistance and hardness. Due to its higher alloying content, while considering 8Cr13MoV vs. vg10, one must know that vg10 is more prone to chipping, so always go with 8CR13MOV steel for daily use.
Attributes
VG10
8CR13MOV
Toughness
 4.5/10
 6.7/10
Easy sharpening
5/10
8/10
Edge Retention

 

6/10
1.1/10
Corrosion Resistance
6/10
7/10
VG10 has better edge retention, corrosion resistance than 8CR13MOV but lower toughness and ease of sharpening.
8cr13mov vs AUS 8
Both Aus8 and 8Cr13MoV have the same carbon content. Japanese grade steel has three times the amount of Molybdenum and Vanadium as 8Cr13MoV. AUS-8 is slightly better in terms of performance than Chinese variants.
While we are discussing Aus8 Vs8Cr13MoV, we must know that their purpose and quality are comparable. However, in a little detail, we can say Aus8 can take a bit more stress, and it can not retain edge as the Chinese variant.
Chinese 8Cr13MoV high carbon stainless steel can keep a fine and sharp edge longer, but it is more prone to chipping if it hits a more rigid surface.
8cr13mov vs 7cr17mov
Chinese-produced budget knives are made from 8Cr13MoV and 7Cr17Mov. It's not fantastic blade steel, and neither is it renowned.
In my view, both are superior than 3Cr13, 5Cr15Mov, and other mystery steels that become more popular the lower you go.
Both are known for being simple to sharpen. In theory, 8CR13MoV should be superior in terms of edge retention, but I've only had a few 7CR17Ms and many 8CR13MoVs, so I can't say one way or the other.
8cr13mov vs 9cr18mov
9Cr is more hard and has better edge retention but less tough as compared to 8Cr13moV steel. The difference in carbon content, Chromium levels, as well as other properties make these two steels different for various applications.
Is D2 Steel Better Than 8cr13mov?
D2 is higher-end steel compared to 8Cr13MoV. D2 is a more expensive steel than 8Cr13MoV. D2 is a better knife if you're looking for a higher-end, sharper knife. If you want to get a cheap knife, go for 8Cr13MoV. D2 has more edge retention than 8Cr13MoV, but it is more expensive and less resistant to damage.

Is 8cr13mov Easy To Sharpen?
It is convenient to sharpen it because of it's 8cr13mov stainless steel hardness. The sharper the knife, the more useful it is as a cutting tool.
Does 8cr13mov Steel Rust?
When my Spyderco Tenacious was lost in my girlfriend's back yard, it developed some surface rust and a few pits. So yes 8Cr13MoV can rust.
Conclusion:
So, I'll be honest here. When I got to know about 8Cr13MoV, I didn't have a very good first impression as it's china made and very cheap. But this steel solely changed my perspective. Cheap doesn't mean bad and this quote totally fits here?
The 8Cr13MoV offers you significant aspects which are found in high-end steel. You will get good edge retention, corrosion and wear resistance, and hardness, but at a more affordable cost. So if you are looking for hard and tough entry-level or budget-friendly camping, hunting, or EDC knife, 8Cr13Mov steel blades are your answer. Happy slitting!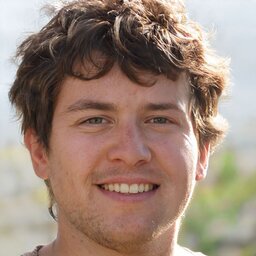 Hi, my name is Taras Kulakov and I'm a knife enthusiast. I have been collecting knives for over 30 years and I've owned literally thousands of different models over that time. My goal with this site is to share some of what I've learned about knives. You can find more info about Taras Kulakov here.
Last update on 2023-03-13 / Affiliate links / Images from Amazon Product Advertising API