Is 14c28n a good knife steel?
Are you looking for a kitchen knife, a camping/hunting knife, or an EDC? If you want a knife that your need, then first you have to check out the steel which is used to make the knife. Then you will truly understand if the knife is for you or not. If you're a knife user or a knife maker, you probably came across the name "Sandvik Steels" and one of its steel is the 14c28n.
When I was looking for an entry-budget folding knife this steel caught my attention. So here is an in-depth guide to 14c28n Steel. So let's dive in!
In the steel market, we get to see quite a lot of different types of steel. Even the term "stainless steel" isn't quite specific anymore. Iron can be mixed with various types of elements and the result of each type of steel is slightly different from each other. Sometimes the difference is huge due to the variation of the percentage in the mix of elements. And that determines the characteristics of the steel alloy.
In the case of Sandvik 14c28n, edge retention and re-edging are maintained easily. With 55-62 HRC these steel blades are appropriate where sharpness retention is an issue. Resistance to microchipping, rolling, or folding of the edge is pretty decent with this steel property. It also has a high corrosion resistance which makes knives or blades made with this steel good for kitchen as well as outside work during rain.
What is 14c28n steel?
14c28n is stainless steel made by the Swedish company Sandvik group. The company is well known for its high-quality metal-related products. 14c28n stainless steel was an upgrade from 13c26, which is another stainless steel type of the company.
Even though the 14c28 stainless steel was created using the same element mix, Sanvik's engineer decided to higher the corrosion resistance and for that, an even bigger amount of Chromium was employed to create this steel. This new grade has the highest achievable hardness without having to change the microstructure. Therefore reshaping the blades has become much easier.
Blade re-sharpening is therefore easy. At the same time, edge stability while edge folding and rolling or microchipping is also good. The steel offers excellent performance when it comes to hardness, edge, and resistance to corrosion.
With a range of 55-62 HRC, Sandvik 14C28N is ideal where edge sharpness, edge stability, and corrosion resistance are important; such as kitchen/chef's knife, hunting or camping knives, pocket knife, etc.  When it comes to knives, 14c28n is great for household appliances and everyday items. For outdoor- and camping-related activities, it's best to rely on other types of steel.
14c28n steel composition
You can determine the performance that you can expect from a steel knife by looking at the elements which were chosen to mix with the steel. Here are the most notable elements in the mix for 14c28n steel, along with the precise percentages are as follow:
•14% of Chromium: For edge retention and tensile strength that enhance
both corrosion and wear resistance.
•0.62% of Carbon: the carbon content enhances hardness.  It also improves wear and corrosion
resistance. Although it should come in the right proportion cause a high amount
may lower its strength.
•0.2% of Silicon: Another strength-enhancing composition
•0.6% of Manganese: Increases brittleness and hardness.
•0.11% of Nitrogen: Helps with strength. Prevents steel chipping and enhances corrosion resistance.
•0.025% of Phosphorus: To increase strength.
•0.01% of Sulfur: Increases machinability.
14c28n steel hardness (Rockwell Hardness)
To know about a knife and its potential Rockwell hardness is a key factor. Every knife steel has its own specific HRC, from 54 HRC to 64 HRC. Most of the time we assume the higher the HRC the stronger the knife is. This is incorrect given that hardness grows at the cost of toughness. When the steel is harder I lose its toughness and vice versa. For instance, a kitchen knife and a hunting knife have different purposes.
For a kitchen knife, we prefer high hardness with an HRC of 62 or more for greater edge retention, and for a hunting knife, a camper would prefer something that has a lower HRC so that can be easily sharpened. The HRC range of 14c28n steel is 55 to 62. Which depends greatly on the heat treatment and other factors used.
Brands can use different technics to set the HRC range of the knives while making them with 14c28n steel. Most kitchen knives have the HRC range of 52-60. So the 14c28n steel is harder than usual. Also, it's harder than the pocket knives we use daily.
That hardness range of 55-62 HRC makes this steel quite versatile. With this steel different kinds of knives can be produced. That hardness range of 55-62 HRC makes this steel quite versatile, as it can be used for many types of knives.
You can find this fine steel in everyday pocket knives, chef's knives, and hunting knives. Blades made with 14c28n steel are great for camping and fishing too cause the steel has excellent corrosion resistance.
14c28n steel properties
According to the chemical composition and the HRC of the steel, here are the attributes you can expect if a blade is made of the 14c28n Steel:
Edge retention and nice sharpness:  14c28n offers a good Edge Retention and sharpness that may be comparable with mid-range Steel. The mix of carbon and chromium makes the knife extremely sharp. I cut tubes using a 14c28n steel knife and after heavy use of the knife, the edge was still sharp enough to shave hair. It can handle tough activities.
Wear Resistance:  Due to the mixture of carbon and manganese in it, 14c28n offers a great Wear resistance.
Extreme Corrosion Resistance: 14c28n is a type of stainless steel, which won't get rust all that easily. This steel was specifically made keeping corrosion resistance in mind. This explains the popularity of 14c28n steel for kitchen knives because it provides greater corrosion resistance and makes it more appropriate to work with a lot of wet foodstuff in the kitchen.
It's also great for outdoor work as well. You won't have to worry for the blade to get rust if it rains, either. I put the blades in a bucket of saltwater for 5 days. Still can't see any hint of corrosion on the blades at all.
Terrific Flexibility: 14c28n steel is not too brittle despite having 62HRC hardness (which explains the edge retention). It still offers impressive flexibility. I had hammered the blade through stainless steel shit and also to test the blade I had stabbed tin cans with it. The point somehow got a little blunt but the 14c28n steel didn't roll or chip.
Decent Toughness: Toughness of steel is basically the ability to resist damage like crack on the steel or chip off. It's a cliché in the knife-making industry that extremely hard blades tend to be fragile, on the whole.
14c28n steel is hard enough which is able to retain toughness to a certain level. But in case of heavy use like using the blade for hitting stuff or prying open cans, it's better to take care of the blade after getting the job done.
Easy to Sharpen: In spite of being hard, it takes only a razor's edge to sharpen the 14c28n you may need to sharpen the blade once a month.
14c28n steel equivalent   
14c28n is very close to the Japanese AUS 8 Stainless Steel. These are both known as upper mid-range steels and so they offer comparable value. Their chemical composition is quite similar. Both the steels are great for edge retention and corrosion resistance, they have a decent toughness, and they're very famous in kitchen knives. However, the AUS 8 is easier to sharpen than the 14c28n.
Is 14c28n steel good for Knives?
The short answer is absolutely. This is the type of knife a chef would feel comfortable to work with or if you are looking for an everyday use knife or fishing knives. It offers terrific edge performance. It remains extremely sharp for days, even if it gets blunt, it doesn't take more than a razor's edge to sharpen it back. But the truth is, besides kitchen knives, if you are looking for something for hiking, hunting or camping 14c28n will be a good choice but not the best one. For heavy usage, there are better knife steels in the market right now that might suit your usage.
Best 14C28N Knives Kershaw Leek
The Kershaw Leek is a popular EDC knife designed by legendary knife maker Ken Onion. This pocket knife from Kershaw comes in two sheets of steel, the 14C28N and the CMP 154.
This knife went viral as all the reviewers couldn't get enough of this knife. It comes in a great size and is a durable design, perfect for daily carry. The knife is very cheap, efficient, strong, and great in ergonomics. With Kershaw's SpeedSafe assist mechanism, the knife is easy to open allowing you just by pushing on the thumb stud or a pull on the flipper.
I personally am a fan of this knife. It has high corrosion resistance and holds an edge for a good amount of time. The knife is extremely sharp and after using it roughly I didn't have to sharpen it yet. So brownie points for edge retention. All these good things in a very tiny pocket-friendly knife which is pretty amazing. Well done Kershaw!
14C28N VS Steel
Let's compare 14c28n steel with other steels, and for this, I use four criteria; Edge Retention, Corrosion resistance, Ease of Sharpness, and Toughness and on a scale of 1-10 (10 being the highest) let's see the performance of each steel.
14C28N VS VG10
Attributes
14c28n
VG10
Toughness
 6/10
 4/10
Easy sharpening
6/10
6/10
Edge Retention

 

3/10
5/10
Corrosion Resistance
7/10
7/10
14c28n has lower edge retention, higher toughness, and the same level of corrosion resistance compared to the VG10
14C28N VS 8CR13MOV
Attributes
14c28n
8CR13MOV
Toughness
 6/10
 6.7/10
Easy sharpening
6/10
8/10
Edge Retention

 

3/10
1.1/10
Corrosion Resistance
7/10
6/10
14c28n has higher edge retention, the same level of toughness, and higher corrosion resistance compared to the 8CR13MOV.
14C28N VS S30V
Attributes
14c28n
S30V
Toughness
 6/10
 6/10
Easy sharpening
6/10
5/10
Edge Retention

 

3/10
5/10
Corrosion Resistance
7/10
7/10
14c28n has comparatively lower edge retention but the same level of toughness and corrosion resistance compared to the S30V steel.
14C28N VS 420HC
Attributes
14c28n
420HC
Toughness
 6/10
 6/10
Easy sharpening
6/10
7/10
Edge Retention

 

3/10
2/10
Corrosion Resistance
7/10
6/10
14c28n has slightly higher edge retention, the same level of toughness, and corrosion resistance than the 420HC steel.
14C28N VS D2        
Attributes
14c28n
D2
Toughness
 6/10
 6/10
Easy sharpening
6/10
4/10
Edge Retention

 

3/10
3.5/10
Corrosion Resistance
7/10
4/10
14c28n has slightly lower (which is almost similar) edge retention, the same level of toughness, and higher corrosion resistance than the D2 steel.
14C28N VS 440C
Attributes
14c28n
440C
Toughness
 6/10
 5/10
Easy sharpening
6/10
7/10
Edge Retention

 

3/10
2.5/10
Corrosion Resistance
7/10
7/10
14c28n has slightly better/same edge retention, higher toughness, and the same level of corrosion resistance compared to the 440C steel.
Conclusion
Generally speaking, 14c28n steel is a great material to make a knife. The Sandvik 14c28n knives may be a little more (yet low-end) than what you would usually pay, but totally worth it. They offer terrific value for the money.
If you are looking for long-lasting blade steel that you can use forever and for just about anything, 14c28n steel knife will be your best pick. I've got a chef knife made of 14c28n for my chef friend and he reviewed the knife that gave him the best cutting experience.
The great corrosion resistance, edge retention, and good toughness make it a solid 10! So, if you are considering buying knife blades made of Sandvik 14c28n, I would say "Buy it now!" Can't recommend a better steel knife than this.
Also, if you've used this steel knife and liked it, leave a comment for people who are willing to buy it. It would be helpful for them. And if you have any information about it, feel free to comment on what you think.
Happy Slitting!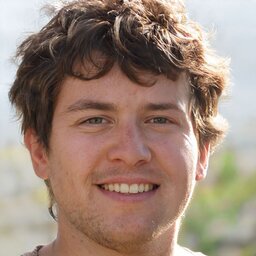 Hi, my name is Taras Kulakov and I'm a knife enthusiast. I have been collecting knives for over 30 years and I've owned literally thousands of different models over that time. My goal with this site is to share some of what I've learned about knives. You can find more info about Taras Kulakov here.
Last update on 2023-03-13 / Affiliate links / Images from Amazon Product Advertising API