80crv2 Steels Review
We see different types of steel used in our knives, and 80crv2 steel is the popular option among the various options. The technical capabilities of 80crv2 are high-dominating, and you'll be benefited using such a steel-made knife on your regular project.
What's made 80crv2 steel suitable for knives? The 80crv2 steel has high Carbon steel, Chromium, and Vanadium components to maintain extra sharpness, corrosion resistance, and longer lifespan. The 80crv2 Steel-made knife delivers reliable forging capability and works as similar as the hunting knives.
How Good Is 80crv2 Steel As Knife?
Well, 80crv2 Steel is used for all-around tactical knives. Today's high-quality knives have a standard carbon alloy, and as a reliable power source, 80crv2 Steel made knives are famous in the knife industry.
Those who have been looking for hunting knives can choose from 80crv2 made knife blades. Commandos around the world have been using such types of knives as associated cutting equipment. Also, the 80crv2 grade formula is used for the Tomahawks, Swords, Bowie knives, and utility knives to overcome the forging process's complexity.
Scientifically, a knife or cutting stuff made with specific steel composition is highly capable of the actual capabilities. Our research shows the 80crv2 steel to be blend with Carbon (0.75 to 0.85%), Vanadium (0.25%), Chromium (0.50 – 0.60%), Manganese (0.5%), 0.1% of Molybdenum and proper amount of Phosphorus, Sulfur, Nickel and Silicon. Because of being enriched with a high carbon percentage, you get it for tensile strength from the supplier.
80crv2 Steel (Major) Chemical Composition
Carbon
80crv2 Steel is also known as carbon steel for being more decadent with quite a bit of carbon. In the 80crv2 steel, carbon is the critical component for making the hardness noteworthy. Though an excessive amount of carbon can lead the steel to brittleness, the 80crv2 steel has wear/corrosion resistance strength as the extra steel protection.
Chromium
Chromium is the particular chemical to make 80crv2 steel genuinely stainless. Having (Cr) in any steel prevents rust and corrosion from existing. If such steel is used as the final knife, you'll achieve tensile strength against corrosion and wear presence. Definitely, (0.50 – 0.60%) Chromium will make the 80crv2 steel efficient for edge retention.
Vanadium
In the 80crv2 steel, lots of ingredients like carbon, manganese, and Chromium exist, but having Vanadium boosts the steel's strength. Vanadium is used in the steel to size the steel in the right steel block and make the proper formation of grains. When using a good percentage of carbon becomes risky, the vanadium saves the 80crv2 steel from corrosion and brittleness.
The Advantages of 80crv2 Steel As a Knife
Extra sharpness
People often ask, 'What is the strongest steel for a knife?' To be frank, the 80crv2 has sharp retention for extra hardness even after constant heavy use. I think 80crv2 is the most robust steel for a knife as it has the highest level of edge retention. Those knives with 80crv2 steel can cut a hundred challenging ropes easily.
Long lifespan
The next part I noticed about 80crv2 Steel is being durable than basic steels if structured as knives. An essential steel knife gets rotten after prolonged use, whereas the 80crv2 steel knife stays in the carbon content strength. A standard stainless blade is often made with 80crv2 steel for high content strength.
Anti-Corrosion strategy
Why is 80crv2 steel relevant to make knives? Such kind of steel is used to make top-grade knives. The proper Carbon and Chromium strategy will make extra resistance to corrosion. You get a truly stainless steel strategy from 80crv2 steel knives. The anti-rusting approach resists corrosion from the steel successfully and brings a sharp edge to it.
7 Best 80crv2 Knives
FAQ:
Is 80crv2 stainless?
The first condition to be stainless steel is being made of 12% of Chromium. As I have mentioned earlier in this article that 80crv2 Steel has 0.50 – 0.60% Chromium usage. Instead of stainless steel, we would like to call it carbon steel.
Is 80crv2 steel reliable for knives?
Undoubtedly, 80crv2 steel is considered to be the best property for knives. World-class manufacturers have been making tough knives from such steel. I would recommend an 80crv2 steel-made knife for hunting, cutting meats, or as Tomahawks. Keep in mind that 80crv2 Steel is not stainless steel.
What's the best 80crv2 knife in the market?
The Winkler Knife II or the Custom knife of Black Walnut seems to be the best-manufactured knife. They are made of pure 80crv2 steel. You can grip them on black walnut handles comfortably. The knives with an attractive black finish make you look handsome during hunting moments. Why not making a thumb ramp today?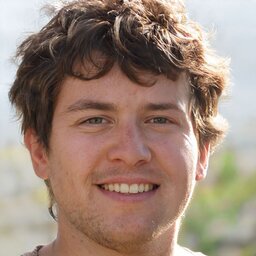 Hi, my name is Taras Kulakov and I'm a knife enthusiast. I have been collecting knives for over 30 years and I've owned literally thousands of different models over that time. My goal with this site is to share some of what I've learned about knives. You can find more info about Taras Kulakov here.
Last update on 2023-03-13 / Affiliate links / Images from Amazon Product Advertising API