AUS 8 steel is an alloy made with Japanese steel in the AUS metal series. Due to its high chromium content, AUS 8 is classified as stainless steel. This steel is known for excellent corrosion resistance and a decent hardness rating thanks to its modest carbon content.
Other components improve the toughness and wear resistance of AUS 8 steel. This steel is popular and a quality stainless steel among knife makers.
Overall, AUS 8 steel delivers similar qualities to stainless and high-carbon steel while keeping the toughness of stainless steel. In this article, I will give you an overall idea about AUS 8 steel knives.
I will try to give you proper guidelines about why stainless steel is good for knives and it will be a good choice when buying a cold steel knife. So let's get started.
What is AUS 8 Steel?
Japanese stainless steel, known as AUS-8, is a type that is widely used to make knives and other cutting instruments. Because the Japanese Aichi Steel Corporation makes it, it is also known as AUS-8 a steel or Aichi Steel 8A.
The difference between AUS 8 and AUS 8a steel types is  Aichi makes AUS 8a sheets of steel go under some heat treatment which makes it more complicated than AUS 8 steel.
High-quality AUS-8 steel has decent corrosion resistance and outstanding edge retention. It is made mainly of carbon, which contributes to its endurance and additional elements, including chromium, molybdenum, and vanadium.
AUS-8 steel also is a popular option for knives and other cutting instruments because it is simple to sharpen and may keep its edge longer.
The Key Features of AUS-8 Stainless Steel
The key features of AUS-8 stainless steel are discussed below:
Hardness & Edge Retention
AUS-8 stainless steel offers a Rockwell C hardness grade of 58–59, which is considered a good level of hardness for stainless steel.
Although it's not as tough as D2. The capacity of knives with AUS-8 steel to keep a sharp edge and withstand deformation or chipping under vigorous use is a result of its hardness level.
In comparison to lower-grade stainless steel, AUS-8 stainless steel can maintain a sharp edge for a considerable period. It has better edge retention.
Though not the best steel for maintaining edges, if a blade is made with AUS-8 steel, then it strikes a reasonable mix between durability and edge retention.
Wear Resistance
Because carbon and molybdenum are present in the chemical composition of the alloy, AUS 8 steel has a decent resistance to wear. Hence, the sharp, glossy blade will remain scratch-free even when you cut through tough foods like crusty bread or nuts.
Corrosion Resistance
AUS-8 stainless steel is very corrosion-resistant, making it perfect for use in outdoor applications where it will be exposed to moisture and other environmental variables.
Toughness
AUS-8 stainless steel is renowned for being strong tool steel and long-lasting. It can endure heavy use and abuse without breaking or chipping.
Sharpening
AUS 8 stainless steel maintains its edge pretty well. Fortunately, when it becomes dull, sharpening it's easy to sharpen. As AUS 8a steel is not particularly hard, sharpening doesn't need much work. The edge will be razor sharp in no time, whether you prefer using a whetstone or an electric sharpener.
The Composition of AUS 8 Steel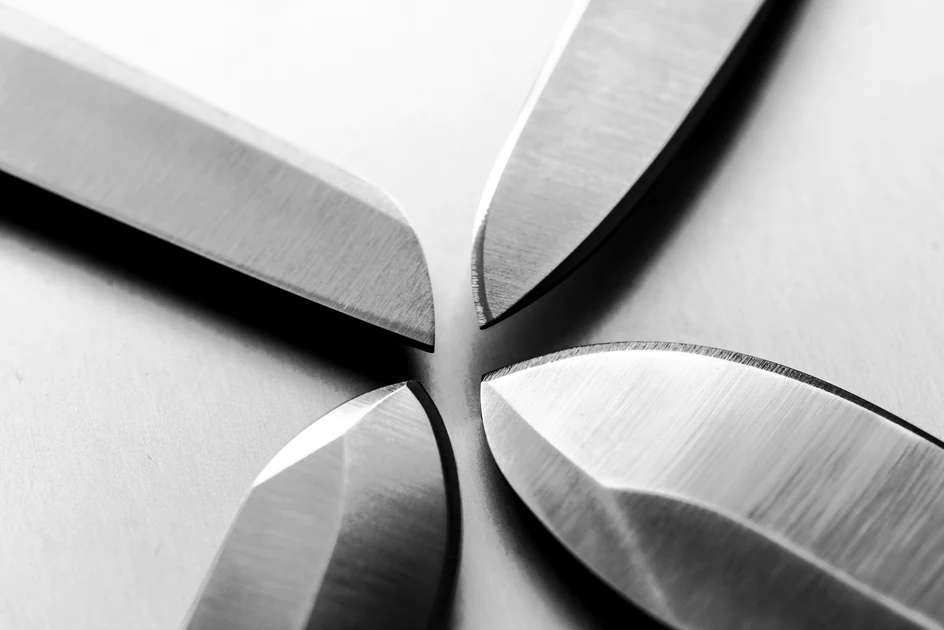 AUS 8 steel is a mid-range steel with a good balance of toughness, corrosion resistance, and edge retention.
The composition of AUS 8 steel is given below:
Carbon (C): 0.75%
Chromium (Cr): 14.50%
Molybdenum (Mo): 0.50%
Nickel (Ni): 0.49%
Vanadium (V): 0.15%
Manganese (Mn): 0.50%
Silicon (Si): 0.30%
Phosphorus (P): 0.03%
Sulfur (S): 0.02%
AUS 8 steel offers strong hardness and edge retention from the carbon content and excellent corrosion resistance from the chromium content. Added molybdenum and nickel makes AUS 8 more challenging and more damage-resistant.
AUS steel contains little levels of vanadium, manganese, silicon, phosphorus, and sulfur also contribute to the steel's improved performance in a number of areas.
AUS-8 Stainless Steel- Is It Good for Knives?
Since it balances corrosion resistance and sharpening ability, AUS-8 steel can be found in many high-quality knives. This makes it ideal for both beginner knife buyers who wish to learn how to sharpen their own knives and working people who require an affordable, high-quality knife.
AUS-8  blade is a good steel for knives and can maintain edge retention pretty well with adequate maintenance. An AUS-8 knife must be kept sharp and protected from harsh elements like salt water and acidic foods in order to maintain its edge.
Also, it's important to avoid using the knife for purposes for which it was not designed because doing so could accelerate the edge's deterioration.
Overall, AUS-8 steel might be a great choice for people seeking a knife with good corrosion resistance, easy shareability, and decent edge retention. But, you might want to think about a more expensive steel if you're seeking a knife that can keep an edge for a long time without needing to be sharpened frequently.
5 Best AUS 8 knives
1. Kizlyar AUS-8 KK0071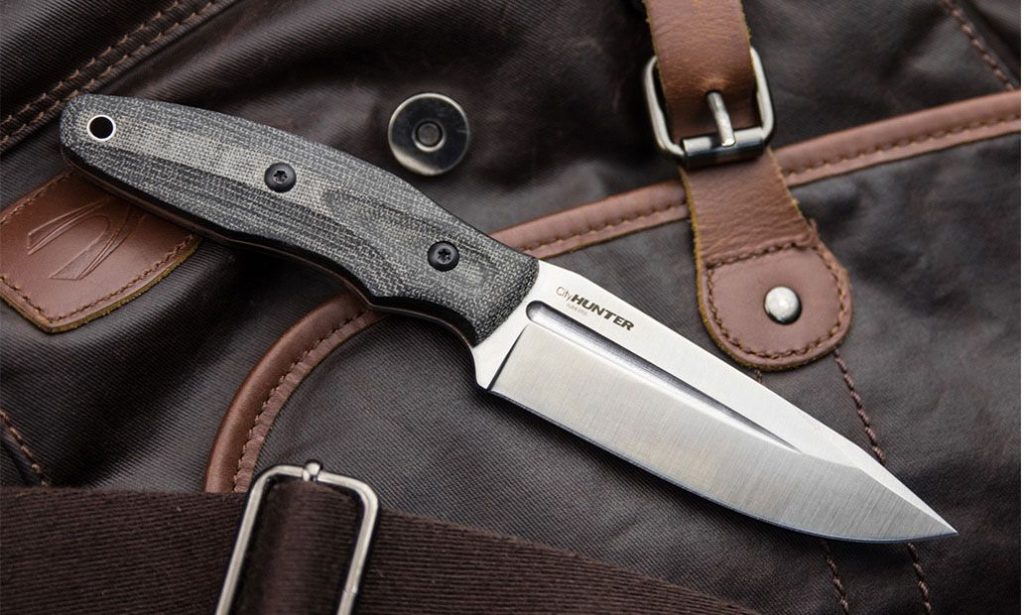 AUS 8 steel is often used to make the folding knife named the Kizlyar KK0071 City Hunter, designed for everyday carry. The drop-point-shaped, flat-ground blade is 3.5 inches long. It is a rather slender blade because of the 0.1-inch blade thickness.
The knife's handle is manufactured from G10, a composite material known for its toughness and resilience to moisture and temperature changes. You can maintain a firm grip on the handle even in slick or damp situations thanks to its textured surface.
While the knife is open, a liner lock mechanism secures the blade in place. The blade has a thumb stud for a simple one-handed opening. The knife has a pocket clip that makes it easy to carry and access.
Overall, the Kizlyar KK0071 City Hunter is a reliable, useful, everyday carry knife. For those searching for a high-quality EDC knife, It will be definitely a good choice.
2. Ontario 8848 Rat 1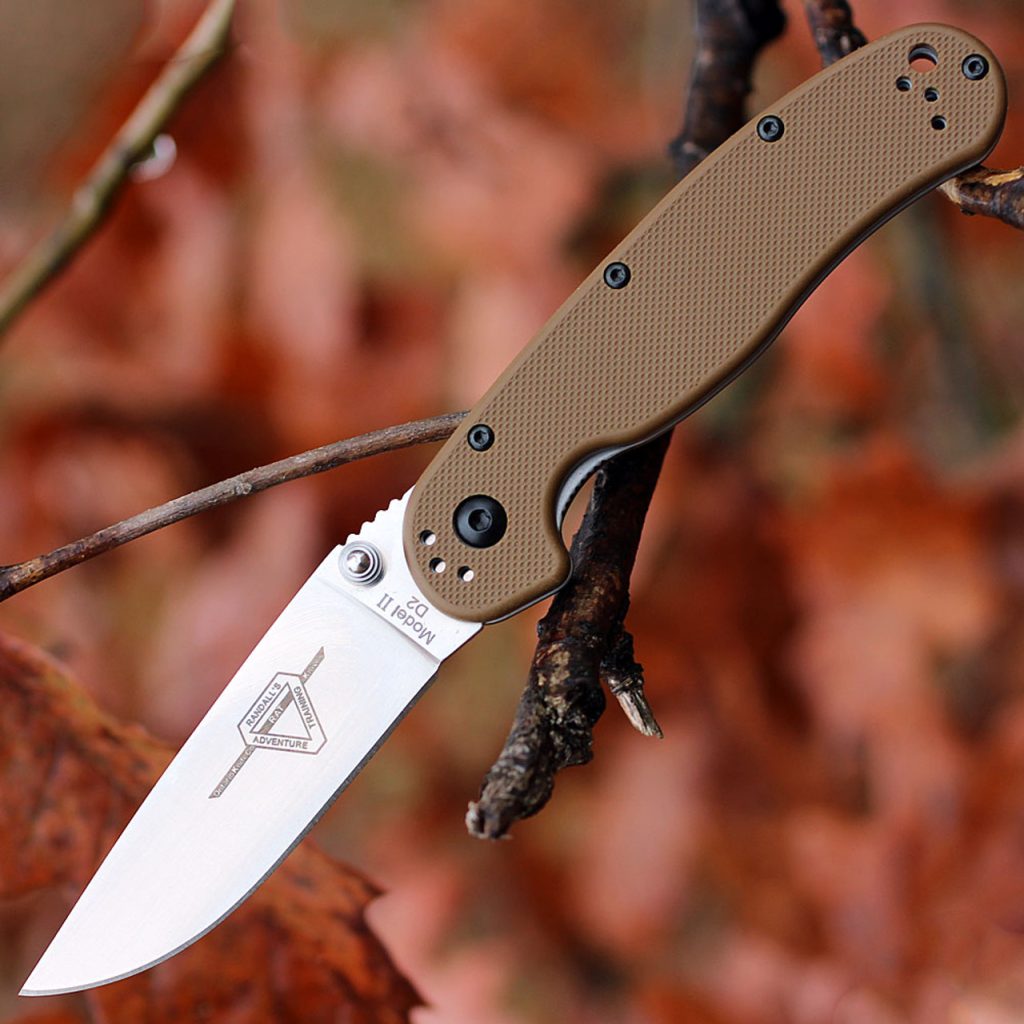 The Ontario Rat is a Taiwanese-made knife made of AUS-8 steel. The blade is adaptive and appropriate for a number of cutting processes because it has a flat edge and a dropped-point design.  
The blade's length of 3.6 inches strikes a decent mix between cutting capacity and mobility. The RAT-1's handle is composed of textured nylon, which offers a safe and comfortable grip.
The handle has stainless steel lining that increases its rigidity and robustness. The handles also come in different color options including black, coyote brown, and OD green.
The blade is kept in the open position by the RAT-1's liner lock mechanism. To prevent unintentional closure, the knife also incorporates an additional lock on the back of the handle.
Both left- and right-handed users can carry the RAT-1 easily and comfortably thanks to its changeable pocket clip. 
3. Kizlyar KK0097 Amigo Z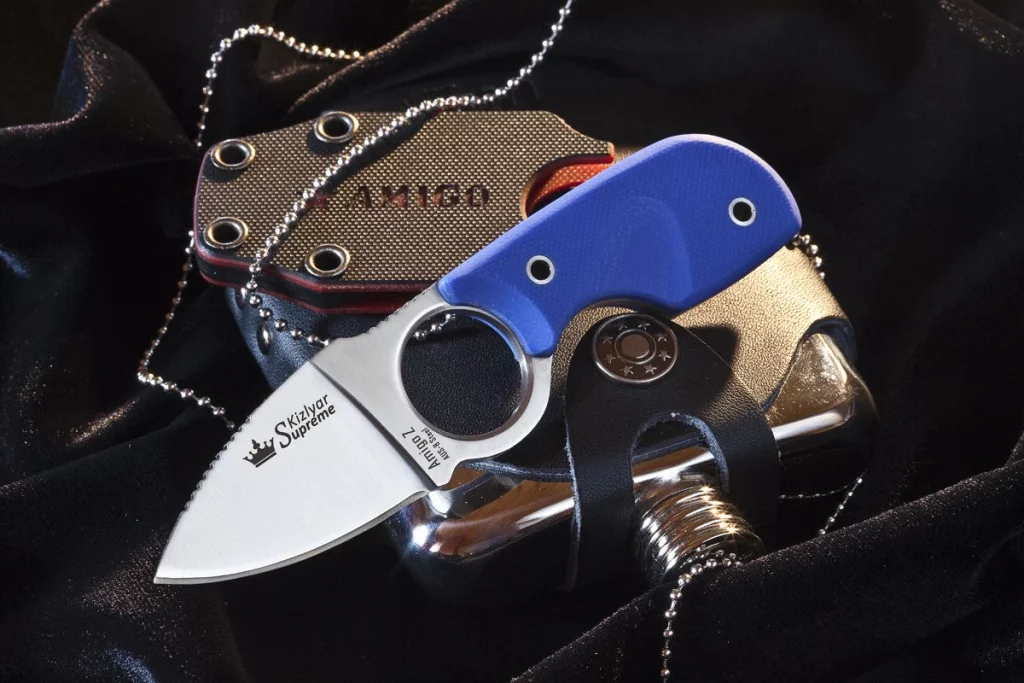 The Kizlyar KK0097 Amigo Z is a tactical knife made with AUS-8 steel and a titanium handle manufactured in Russia.  The blade is 3.7 inches long with a flat grind and a tanto form.
The blade is robust due to its 0.16-inch thickness. The knife's handle is composed of titanium, renowned for its strength, resilience, and corrosion resistance. The handle's surface is textured for a firm grip even in slick or damp circumstances.
A lanyard hole is also present in the handle for easy carrying. A liner lock mechanism secures the blade in place when the knife is opened.
Overall, the Kizlyar KK0097 Amigo Z is a tactical knife that is reliable and robust, ideal for a range of outdoor and survival tasks.
4. SOG FSA8-CP Flash II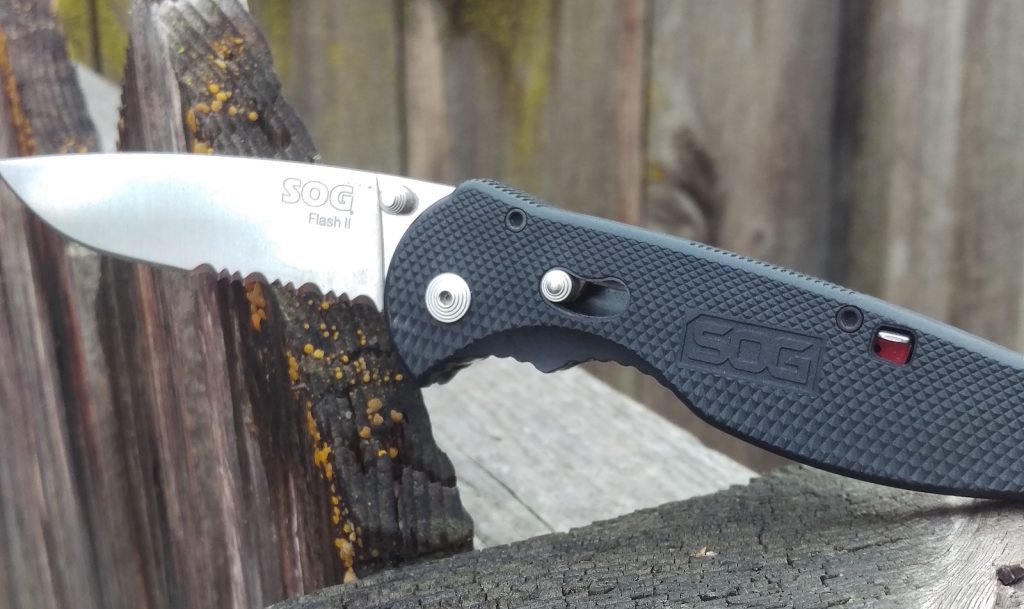 Popular folding knives like the SOG Flash II are renowned for their quick and simple opening mechanisms, strong construction, and adaptable designs.
AUS-8 steel, a premium stainless steel that is strong, corrosion-resistant, and retains an edge effectively, is used to make the Flash II's blade. A portion of the blade's edge is serrated, making it effective for cutting through thick materials like rope or webbing.
The blade's length of 3.5 inches strikes a decent mix between cutting capacity and mobility. Glass-reinforced nylon (GRN), a sturdy and light material that offers a pleasant and solid grip, is used to make the Flash II's handle.
The handle has SOG's proprietary Piston Lock system, which makes opening and closing the blade with one hand quick and simple.
Moreover, the handle incorporates a reversible pocket clip that makes it easy and comfortable for both left- and right-handed users to carry.
5. Kizlyar KK0089 Amigo X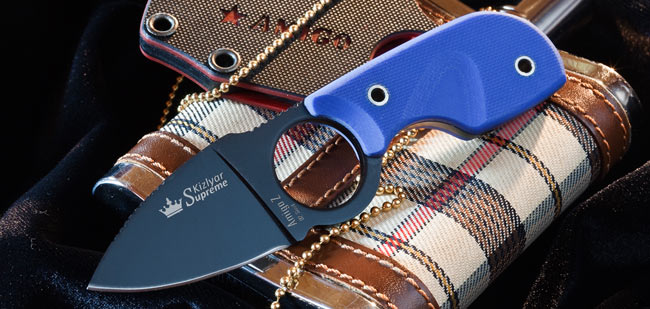 A top-notch tactical knife manufactured in Russia for tough outdoor and tactical use is the Kizlyar KK0089 Amigo X.
The blade is composed of AUS-8 steel, a well-liked stainless steel renowned for its superior corrosion resistance and edge retention.
The blade has a drop-point design and is perfect for slicing and chopping because it has a sharp tip and a curved cutting edge.
The knife's handle is composed of black titanium, which is strong, lightweight, and offers a stable grip even when wet. The handle has rough grooves for improved grip and a hole for a lanyard so that a cable or strap can be attached.
The knife's overall length is 8.5 inches, with a blade length of 3.7 inches and a weight of 5.3 ounces. The knife comes with a black leather sheath that may be fastened to a backpack or other equipment or worn on a belt.
The Kizlyar KK0089 Amigo X is a top-tier tactical knife that is ideal for demanding outdoor and tactical applications.
Difference Between Aus 8 Steel and Other Steels
AUS 8 Vs Other Stainless Steels
The 440 series alloys of stainless steel are those that are most comparable to AUS 8. Each one of them also has 0.75% molybdenum and 16–18% chromium.
This implies that a 440 steel knife will resist rusting better than an AUS 8 knife.
While 400C steel has superior edge retention than AUS 8 (0.95–1.2%) due to its higher carbon content, it is more challenging to sharpen. Knives made of AUS 8 and 440C often cost around the same.
AUS 8 Vs Carbon Steels
1095 steel is considered the best pure carbon steel for knives. Its carbon content of over 0.9% makes it slightly tougher than AUS 8. It doesn't have any nickel, though.
As we previously mentioned, nickel increases the AUS 8 alloy's toughness. Furthermore, 1095 steel lacks chromium which significantly limits its rust resistance.
A 1095 blade does not bend readily and requires little maintenance. These factors continue to make it a very popular option.
Conclusion
The AUS 8 is a quality steel for a knife compared to its performance and what it delivers. In general terms knife steel, it's a type of steel that is a good knife steel.
So, is AUS 8 steel good for knives? Is stainless steel good for knives in general? To remind you, the "taking care of the knife" portion is something that many users overlook.
Some assume that because the steel is mid-range or "they paid a lot for it," it's a good knife and it will never rust or lose its edge. So, I suggest that you take good care of the AUS 8 steel if you plan to purchase it.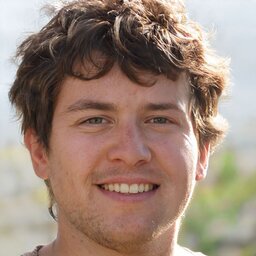 Hi, my name is Taras Kulakov and I'm a knife enthusiast. I have been collecting knives for over 30 years and I've owned literally thousands of different models over that time. My goal with this site is to share some of what I've learned about knives. You can find more info about Taras Kulakov here.