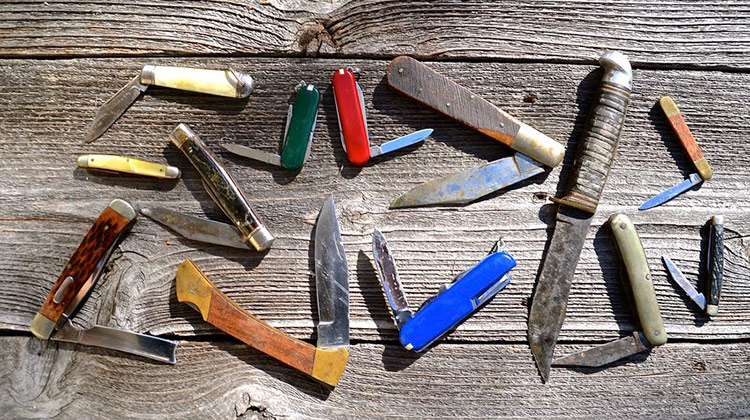 The classic pocket knife is the one thing that distinguishes your typical configuration from an actual everyday carry (EDC). It is now seen as an essential piece of EDC gear and a representation of readiness.
Whether you are in the military, the police, or are simply a regular civilian, A good pocket knife is handy to have around. Everyone wants a high-quality knife without having to spend a fortune.
This is based on the fact that a good pocket knife may be useful for a surprisingly wide range of tasks, from routine ones like opening packages or preparing snacks to emergency ones like self-defense or wilderness survival.
Traditional knives are an excellent choice for an everyday blade since they have a cleaner, more subdued appearance and straightforward designs that place a strong emphasis on effectiveness and usefulness.
However, despite the fact that a traditional knife frequently conjures up images of the knife your grandfather used to carry, several manufacturers have incorporated the vintage design into contemporary blades.
To make your search for your next pocket knife simple, we've made this guide of 15 Best EDC knives that are best for any situation.
15 Best EDC Knives
1. Best Overall – SOG Twitch II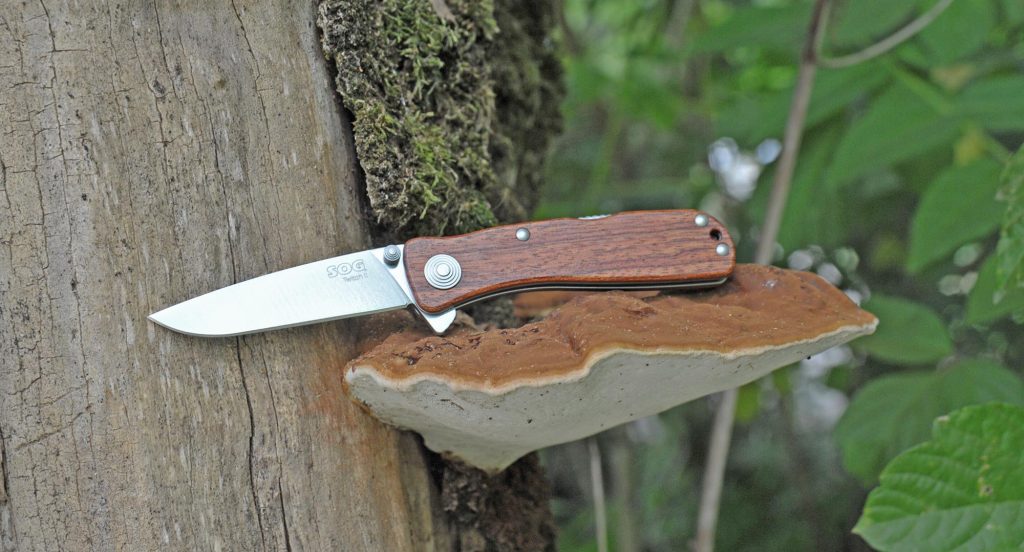 Over the years, Twitch II has gained a large following. It has the ideal size, is simple to open, and had consistently good results throughout testing.
The knife has a moderate, narrow appearance despite having a stainless-steel blade that is robust enough for a variety of jobs and is contained in an easy-to-use aluminum grip. It fit easily in our pockets and was firmly fastened to our belts.
The blade can be drawn in several ways, including using the thumb studs on either side (lefties, rejoice). But the kick was wonderful. This triangular tab, which is also known as a flipper, is located at the end of a knife's tang and sticks out from the handle while the blade is closed.
We locked it in place by giving it a little upward tug after pushing it down with an index finger to swing the blade out almost all the way (with the assistance of a coil spring). The kick served as a finger guard after it was opened.
The knife created even, smooth cuts with comparatively little effort. The only blade that slid into the apple on contact was the one that needed more pressure to totally cut through. It also placed highly in our tests of cord and zip ties, successfully cleaving the fasteners with very moderate force.
2. The Best Blades For Your Buck- CIVIVI Elementum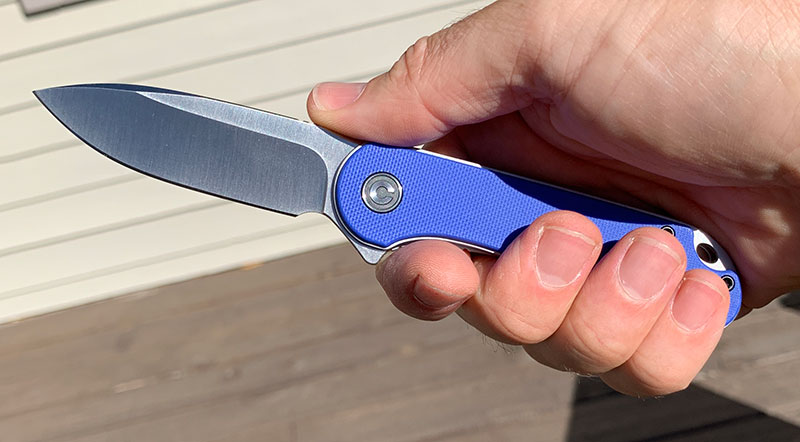 The Elementum is one of the greatest cheap EDC knives in our opinion and based on how well-liked it is among knife enthusiasts and the community as a whole.
With a 2.96″ drop point blade made of strong D2 tool steel, a rapid rear flipper deployment, and a dependable liner lock, it is a perfect size.
A balanced, practical knife that adheres to the minimalist design while yet providing performance and value is created by the G10 scale, which provides the ideal amount of grip.
The Elementum further cemented its reputation as a carry knife when it won Blade Show 2021's Best Buy of the Year award.
The Elementum doesn't place much focus on heavy use chopping strength overbuilt tactical since it is intended to be a sophisticated, non-offensive "gentleman's knife" similar to the enormously successful Massdrop/Ferrum Forge Gent.
Most mass-produced knives about $50 will have a basic flat grind, but the high hollow grind on the Elementum's blade is smooth and extends from the radiused plunge line all the way to the tip, which makes it fascinating and rather unusual at this price point.
The only "problem" we had with the Elementum was that every week or so, one of the pocket screws tended to come undone, resulting in a wiggly clip. After retightening it twice, we decided to thread the clip screws back in and apply a small amount of blue (medium-yield) Loc-Tite.
3. Best Automatic EDC Knife: Benchmade Griptilian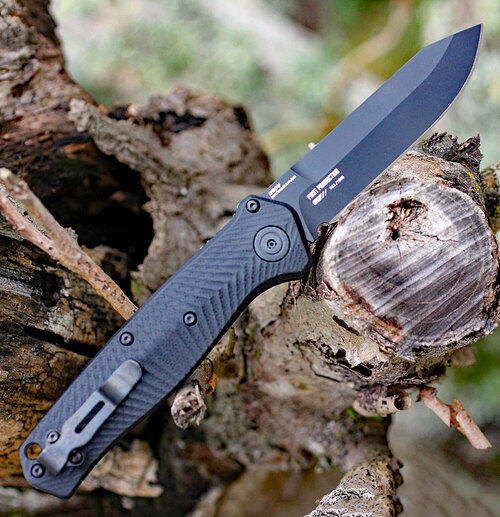 The tactical and useful Benchmade Griptilian is a great knife for everyday carry if you chance to live in one of the states where automatic deployment blades are not prohibited.
It can be quickly and conveniently utilized with a spear point blade and push button automated deployment, and with a robust locking mechanism, it can also be employed for self-defense.
The Griptilian blade is composed of 154CM stainless steel, which has significant amounts of carbon and chromium added for optimum sharpness and edge retention.
The anodized black aluminum handle could be more secure; as it is, sweaty hands will cause it to be a little more slippery than we'd like. That is the only minor complaint we have.
4. Best Spring-Assisted Knife: KERSHAW Blur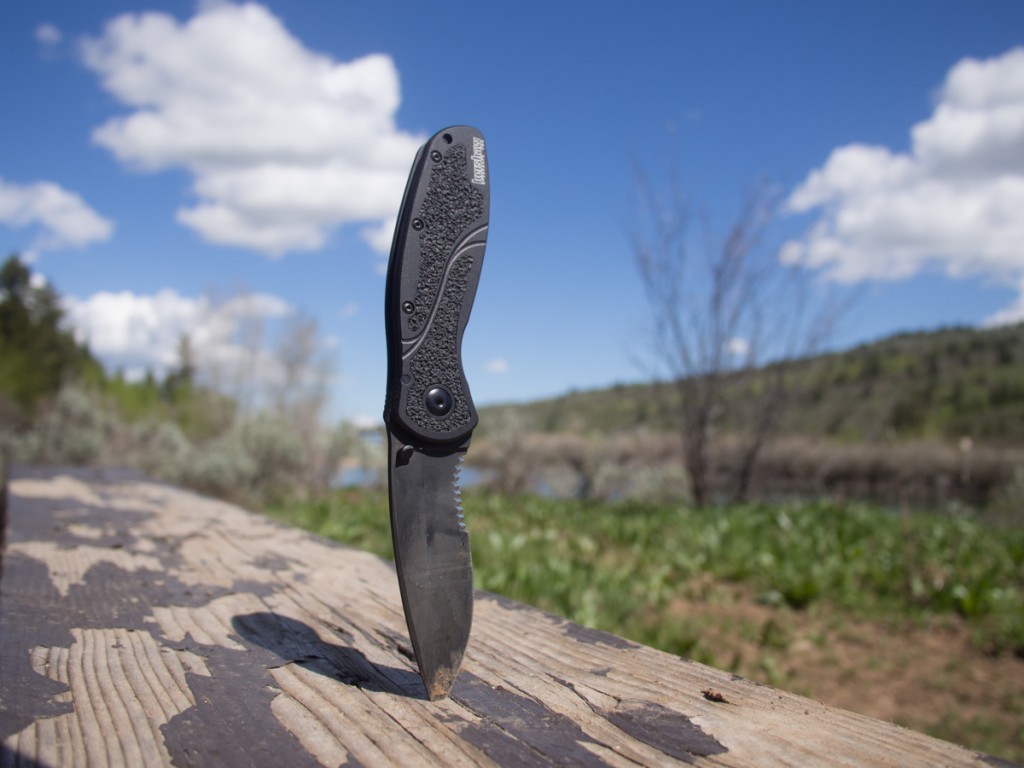 Kershaw Knives have a particularly "smooth" quality. All of the products we've evaluated feature slick hinges and overall excellent craftsmanship.
The S30V Blur from Kershaw is a great example of how they constantly produce some of the best "bangs for your buck" knives available.
The S30V in its name speaks to the premium grade knife steel that was utilized to make the blade of this particular knife. This steel delivers a well-balanced combination of sharpness and edge retention.
The price of this knife is astonishing because it uses one of the most expensive steels available for a blade.
The Kershaw Blur feels smooth in your hand and pocket even if the handle scales are extensively textured (and consequently tractioned). It opens effortlessly and cuts equally as smoothly.
The assisted opening feature performs admirably. The only thing we would like is for the blade to lock shut as other assisted opening knives do. Regarding applications, this pocket knife is an intriguing mix.
Although it lacks a v-cutter, it still possesses a glass breaker and assisted opening capabilities of a "tactical" knife.
The blade is sealed in place securely enough for heavy-duty cutting tasks thanks to an inset liner lock and the SpeedSafe aided opening provided by a thumb stud. Although the handle could be a little cozier, it's not a deal-breaker.
5. Best Assisted Opening Knife: Zero Tolerance 0357BW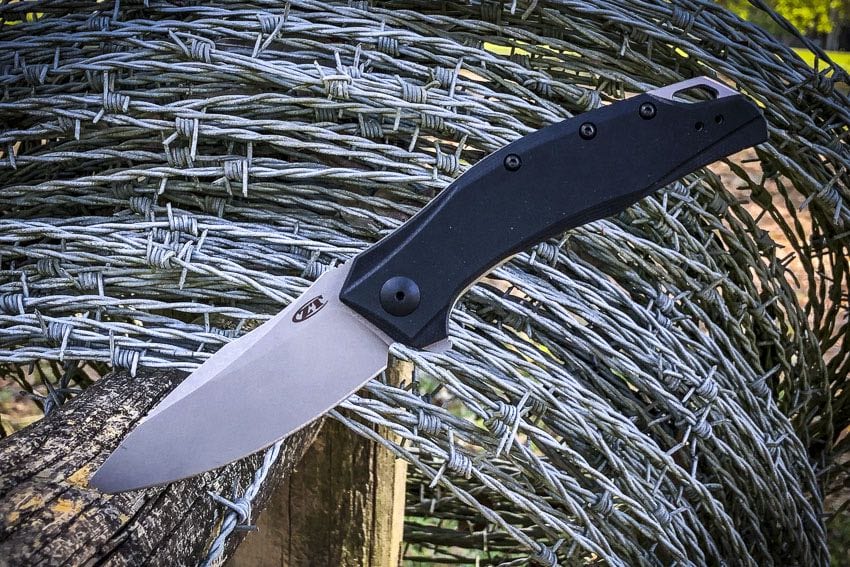 Folding knives with assisted deployment exist in a kind of limbo between manual and automatic. An automatic knife is frequently the best alternative if you live in a state where automatic knives are prohibited.
And the 0357BW from Zero Tolerance is the smoothest opening we've encountered outside of an automatic.
With just a flick of the finger, the SpeedSafe system opens the knife, and the liner lock ensures that the blade will stay firmly in place.
Additionally, the blade is made of the same premium CPM 20CV steel, which has great longevity and edge retention, as our top selection overall.
The 3.25-inch drop point blade on the Zero Tolerance 0357 has enough belly to handle any slicing tasks with ease. It's one of our favorite blade shapes in the business.
The tip has a fine point that makes it suitable for piecing, but you should take care to prevent drops because tips this fine—regardless of the type of steel used—are prone to shattering.
The front and back of the handle on the ZT 0357 are made of black G10. Compressed fiberglass sheets and epoxy resin are used to create this material, which is dent- and moisture-resistant.
6. Best Lightweight EDC Knife: Gerber Paraframe II Tanto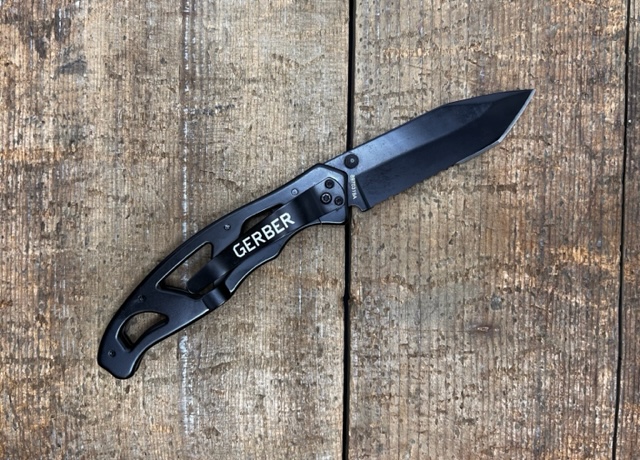 Without including Gerber's Paraframe Tanto, we couldn't write about lightweight knives. This is one of the lightest knives you'll find at its absurdly low price range.
An everyday carry knife must provide more than simply a steady edge and a covert polish to be effective in the line of duty.
It must be able to withstand the demands of daily use, providing a comfortable grip, a versatile blade, and all-around toughness, much like a decent pair of duty boots.
Delivered by the Paraframe II: The 3.5-inch carbon steel blade's partially serrated edges sit securely in your hand and can do everything from saw through difficult materials to provide a sharp point that's prepared to rise to a key occasion.
It's a remarkably well-made knife that retails for under $35 and has a reliable frame lock and easy deployment by a thumb stud.
The open frame of this compact everyday carry knife is the epitome of minimalism. The Paraframe is an ideal addition to your pocket or belt clip since it is simple to clean, carry, and open. This knife is versatile and comes in a variety of blade options.
7. Best Innovative Design: Bona Fide CRKT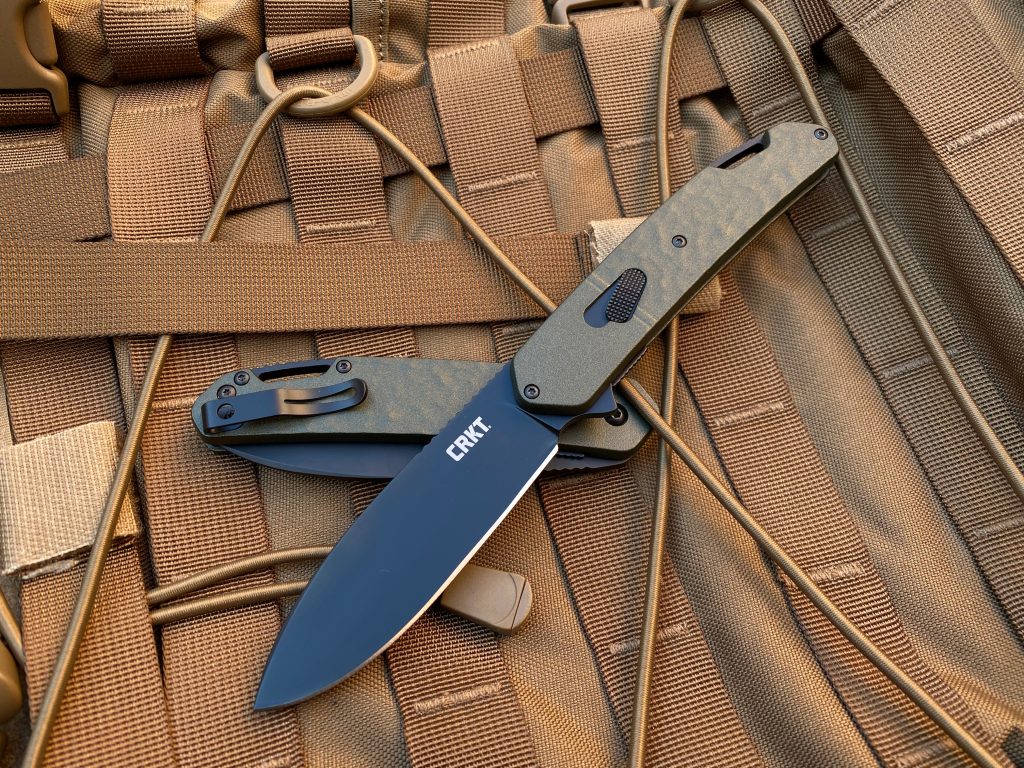 Without a doubt, the CRKT Bona Fide is one of my favorite early 2021 releases. It stands out from the competition in a fairly major way because it has a functional mechanic inside in addition to having an original exterior appearance.
You'll have a go-to blade for dozens upon dozens of daily applications thanks to its lightning-fast opening, easily sharpenable blade, and straightforward takedown design.
The handle and blade are both really attractive. While that may be true in some situations, testing a knife's toughness, cutting power, and general dependability for daily usage is not standard operating procedure.
This is done through rigorous, honest testing that leads to a decision about whether or not it should be included in your go-to gear collection or secure a spot on your belt.
The spear-point blade was sharp right out of the box and measured just over 3 1/2 inches. It has a PVD finish. Even with its light, aluminum handle, the knife had excellent balance in the hand when it was opened.
The knife was quickly and neatly launched by the flipper, and the blade locked without hesitation or jerking. My larger-than-average hands found the closed length to be somewhat too short; perhaps an additional inch or so of length would have provided a more stable opening platform. When I later carried the knife, this small weakness was all but forgotten to me as a con.
8. Best Classic Everyday Carry: Victorinox Cadet Swiss Army Knife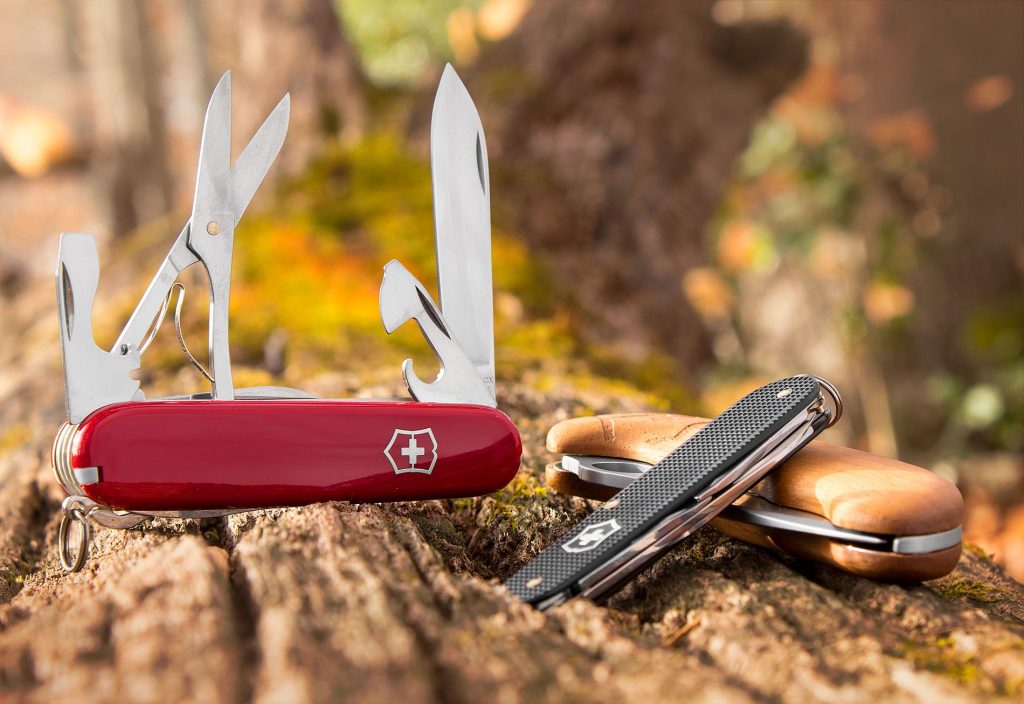 Simply the greatest knife for the typical guy and the everyday tasks we face, such as opening Amazon parcels with a new color Alox Cadet. There are nine fundamental tools in the basic Cadet.
In most situations, a Cadet can be quite useful to you from a purely practical standpoint. Its broad blade is the ideal size for practically everything, including chopping meals quickly, squeezing coins out of tight areas, slicing ropes, boxes, and other routine tasks.
Although not the finest, the bottle opener is nevertheless useful. It includes screwdrivers, a nail file, and a tiny blade that is ideal for removing spring bars in the absence of a suitable too. The list is endless.
The design is well-thought-out and has proven durable over time. In a decent EDC setup, the Cadet actually makes a terrific companion multi-tool. The list is endless. The design is well-thought-out and has proven durable over time. In a decent EDC setup, the Cadet actually makes a terrific companion multi-tool.
9. Best EDC Knife Under $100: Kershaw Cryo II Blackwash
The original Cryo was recognized as a MEN'S JOURNAL Approved Gear item as well as a BLADE MAGAZINE Best Buy of the Year. This BlackWash rendition adds more bad-boy flair.
Rick Hinderer, a producer of bespoke knives, worked with the design and manufacturing engineers at Kershaw to create the Cryo.
It is made entirely of stainless steel and has an appealing, rugged BlackWash finish. The Cryo is made to be a hardy knife that nevertheless looks attractive and feels comfortable in the hand.
For a reasonable price, it's a pretty sturdy knife. It is constructed of solid blackwashed stainless steel. The blade opens more swiftly and smoothly thanks to the assisted opening. Both left- and right-handed users can utilize the flipper and thumb stud.
A Hinderer lock bar stabilizer is used on this framelock knife. The ambidextrous thumb stud or flipper is used to deploy the assisted opening blade. The heavy-duty frame lock prevents the blade from being used when it is open. Due to the constrained space, a frame lock cannot be extended very far. A really safe and innovative design!
10. Best Tactical EDC Knife: BENCHMADE Bailout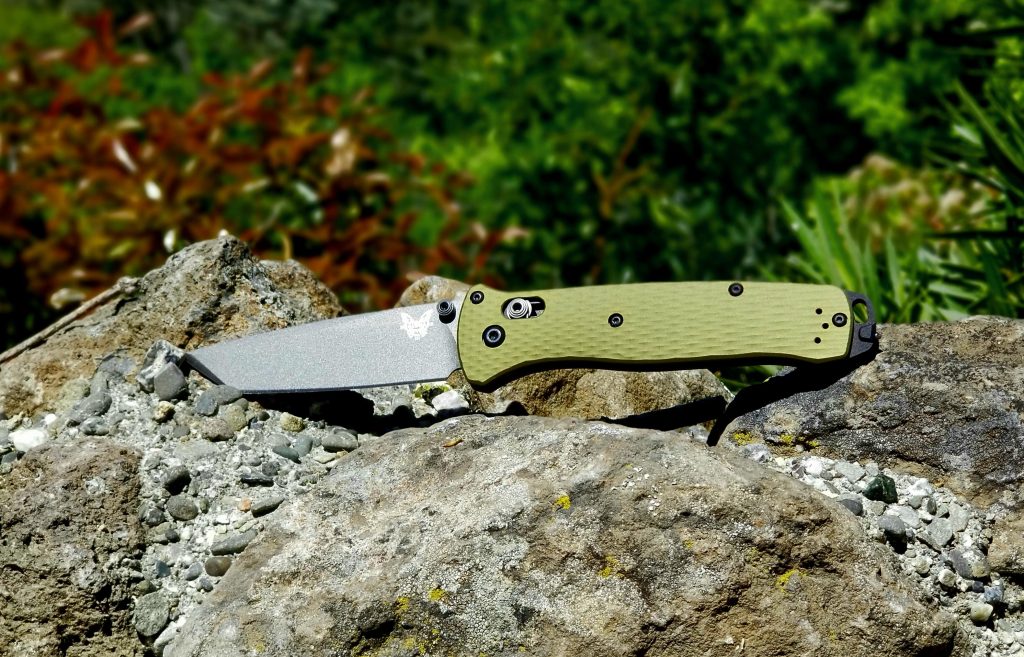 Since its beginnings as a manufacturer of balisong knives in the late 1970s, Benchmade has grown into a full-fledged manufacturer of tactical, EDC, hunting, and kitchen knives.
They discreetly debuted the Benchmade Bugout, an incredibly light but capable EDC folder, in 2019, and it became an instant hit in the knife industry.
Shortly after, they unveiled the Bailout, which had a tanto blade shape and a slightly more tactical design than the Bugout but had a very similar profile and appearance.
If the tanto blade shape appeals to folding knife experts of all types, the Bailout is guaranteed to make its way into their pockets with two varieties available: an aluminum-bodied handle with a coated M4 blade, or the more economical FRN handled version with 3V blade steel.
It's a sturdy, portable EDC folder that can be used for business or play in the real world, yet it still comes with the traditional Benchmade premium pricing.
It's likely that you are familiar with the Axis lock if you have ever owned or handled a Benchmade knife. Although it recently lost its patent, the Benchmade product line continues to include this classic design.
The Bailout makes use of this widely used lock design and comes with some excellent features. Using the conventional technique of flicking the blade via the thumb studs to activate the Bailout is as simple as turning on the kitchen faucet. It is quick, simple, and trustworthy.
11. Best Cleaver-Style Knife: Zero Tolerance 0230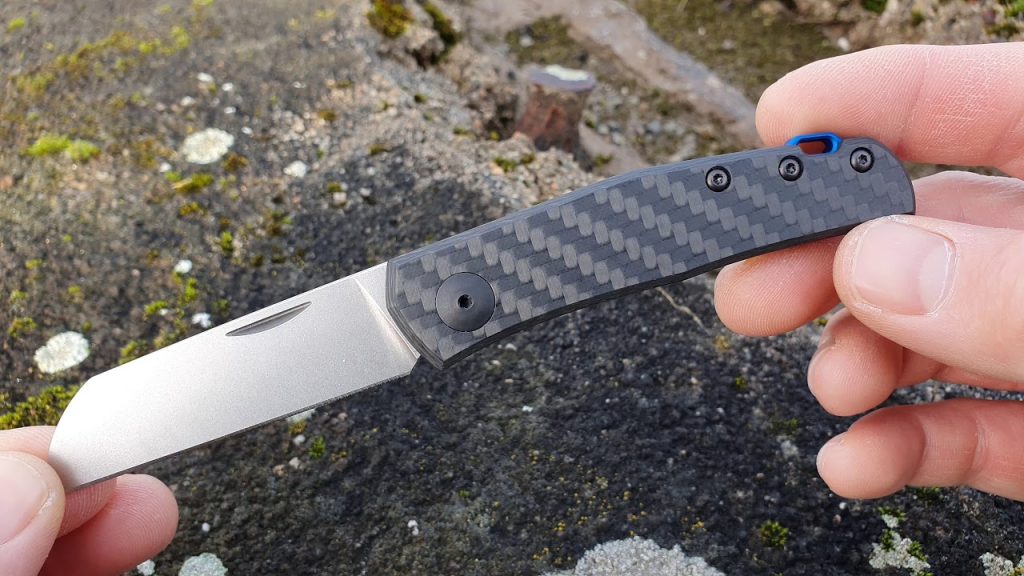 Putting aside my obsession with knives, this seemed like a decent option to have in my pocket since there are times when a clipped knife is preferable to leave at home.
And it does it admirably; it is short, slender, light, and strong. With its black CF, blue backspacer, and well-honed SW blade, this knife from ZT is superbly constructed and finished.
The scales are perfectly sized for four fingers on my medium/large hands and have a subtle curve that feels excellent in the hand. The 20CV blade was delivered razor-sharp and should maintain its edge extremely well.
With carbon fiber scales and a blue, anodized backspacer, a 20CV stonewashed Sheepsfoot 2.6 inch blade length, and a deep-carry pocket clip that enables the 0230 to vanish in your pocket without falling out, the 0230 is the height of luxury.
The entire unit weighs less than 2 ounces and operates in any setting. Slip-joint knives meet and often surpass practically all knife restrictions worldwide, but they really shine in urban settings.
The 0230's blade is regulated by a half-open position and a ball detent on each side of the blade. By doing this, you can keep the knife closed until you need it while also ensuring that it opens and closes smoothly over time, not just right out of the box.
12. Best Grip: SPYDERCO Delica 4 FRN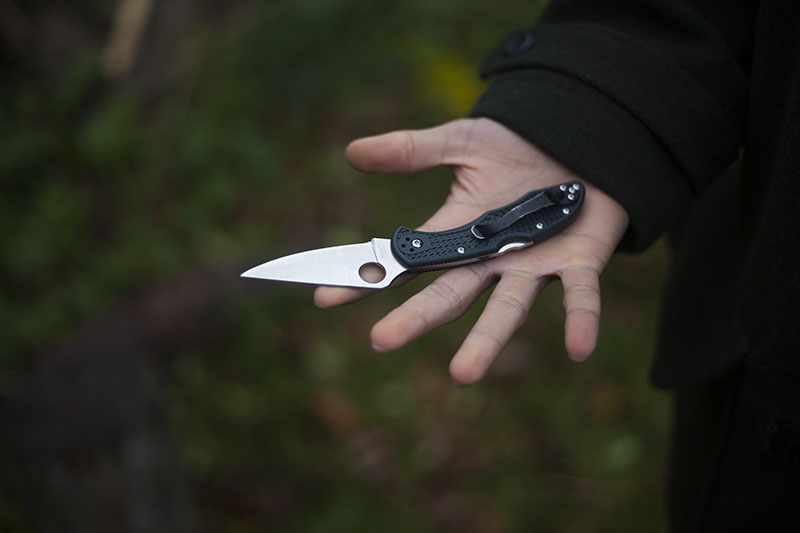 The SPYDERCO Delica 4 is a popular EDC blade designed like a leaf, and its wide thumb hole gives it its identity.
This blade shape is typical of Spyderco. The blade will almost appear silly to people who are unfamiliar with it, but it is a stunning sight to behold for those who value this particular style.
The fourth generation now boasts a gorgeous satin finish and a full flat grind. Overall, the blade is very ordinary; it has a straightforward appearance that is functional.
The user must exercise caution and stay away from any intrusive tasks because the suggestion is good but needs reinforcement.
The Delica comes with a VG-10 blade with 2.8 inches of blade length. It takes a fine edge quickly, holds it for a respectable period of time, and is simple to sharpen.
The FRN scales have been given what Spyderco refers to as a "bi-directional texture," enabling a secure grip from any position.
Jimping snugly locks the thumb in place and extends from the handle's rear to the top of the thumb ramp. Large hands can fit comfortably in the handle's form, which is smoothed down at the edges.
In all common grips, this handle is incredibly comfortable. The Spyderco Delica is a superb knife, to sum up. It has been improved over many years and is now considered as a benchmark in the field of best EDC knives.
13. Best Traditional Pocket Knife: Buck The 55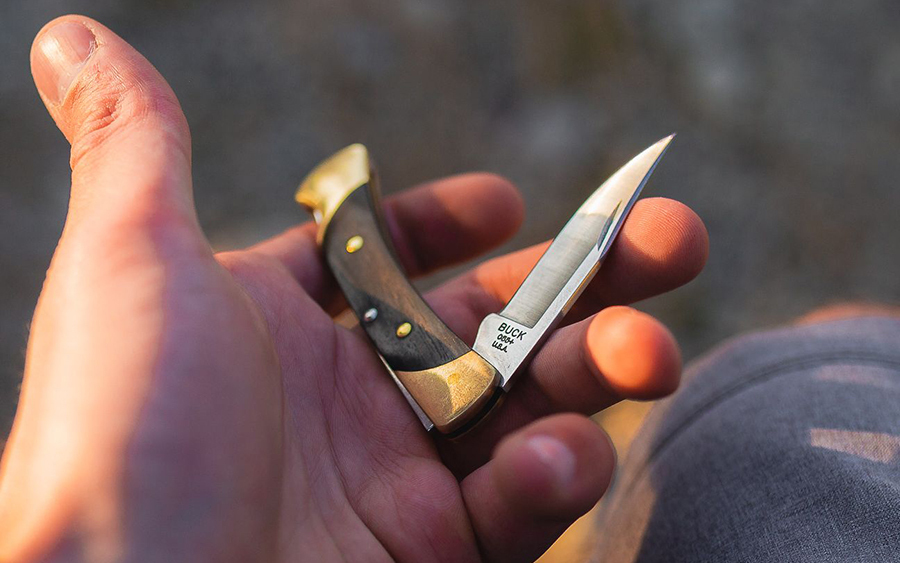 The Buck 55 hits the ideal spot with a weight of under 2 ounces, a thickness of 5/16″, and a folded length of under 3/-3/8″. The Buck 55's blade is composed of 420HC steel and has a typical clip-style tip.
A typical type of steel frequently seen in pocket knives is 420 high carbon steel that has been heat treated to Rockwell 58.
High levels of carbon and chromium boost its hardness and ability to resist corrosion, yet it is also simple to sharpen and takes an excellent edge. It is already perfectly crisp.
The bolsters and liners are bronze, while the scale is constructed from American walnut.
Each part has been polished nicely. Even though it's a small knife, I've found that applying pressure with the thumb and finger works to open it.
The blade locks solidly into place once it has been opened. The Buck 55 should be at the top of your list if you're searching for the best knife for everyday carry, either for yourself or as a present, or a first knife for the young one.
It is expertly crafted, feels great in the hand, and with proper maintenance, ought to last a lifetime.
14. Best Looking Pocket Knife: James Brand The Duval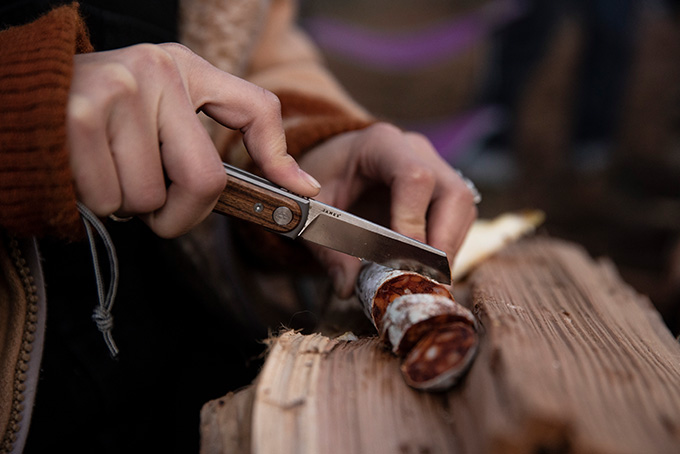 If you're looking for an edc that is sophisticated, sleek, polished, the right size, and feels solid, James Brand Duval is exactly what you want.
The James Brand Duval is a well-crafted folding "Gentleman's" pocketknife made of titanium, rosewood, and high-grade stainless steel.
Stainless steel S35vn is used to forge the modified sheepsfoot blade. Rosewood scaling is used on a titanium 6AL 4V frame. The Duval is a front-flipper that is a good size and has an ambidextrous carry position.
This contemporary gentleman's pocketknife has traditional lines and design cues from earlier decades. It is slim and virtually symmetrical.
The Duval's modified sheepsfoot blade measures 2.6 inches in length and is constructed from crucible S35vn stainless steel. The first sheepsfoot blade I've ever owned has a unique form.
The edge on Duval's blade is incredibly keen, as one might anticipate. The knife handle weighs only 2.0 ounces and is 3.8 inches long (56.7 grams).
With the help of many hex bolts, the rosewood scale is securely fastened to the titanium frame. The Duval has a fantastic old-world feel in the hand because of the beautifully finished and stained inlaid rosewood that sandwiches it.
15. Best self-defense Pocket Knife: Ontario Rat II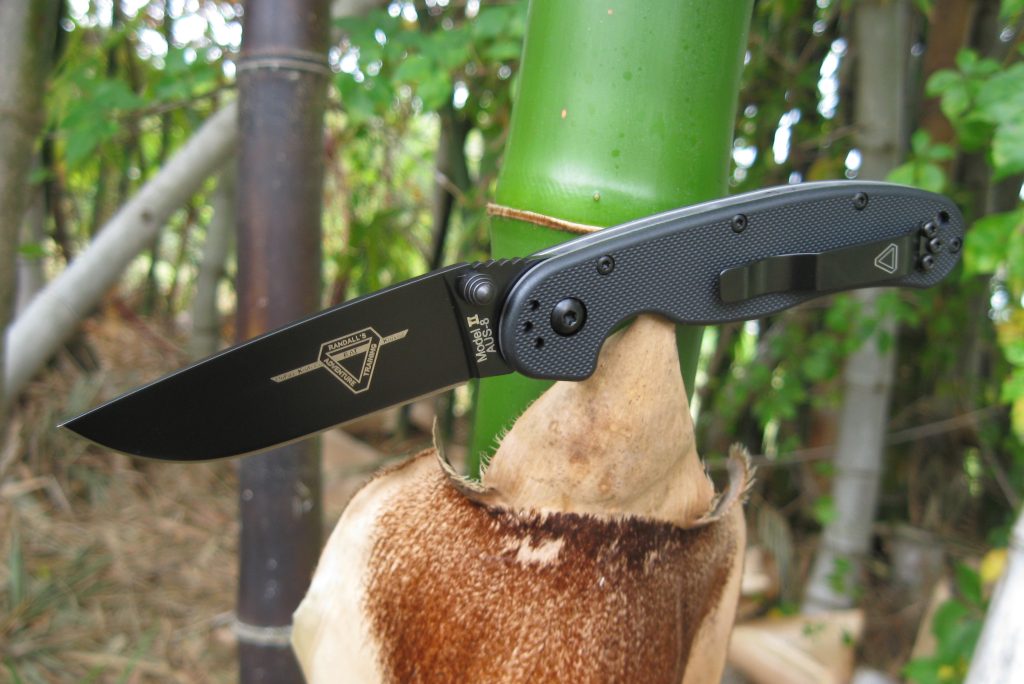 In comparison to the competitors, the RAT II folding pocket knife is quite simple. With the exception of the pocket clip, the handle is symmetrical, and the plastic scales are softly textured elsewhere and smooth where it matters.
The ambidextrous thumb stud on the RAT II allows you to open it with the thumb of either hand. There are four mounting options for the pocket clip (tip-up/down and left/right).
This extensive collection of carrying alternatives can help you discover how you prefer your weapon to be positioned, particularly if you are relatively new to the daily carry of a pocket knife.
You have four alternative ways to carry the OKC RAT II in your pocket, including loose in your pocket and strung with cordage through the lanyard hole.
The majority will clip it into their pocket. The pocket clip is really snug at that setting and is, as previously noted, customizable so you may experiment with many various choices.
Quick Tips Before Buying an EDC Knife
Pick a knife that is not only enough for the duties you foresee, but also comfortable to carry.
If you don't care if they are lost or damaged, purchase inexpensive ($25 or less) knives.
A good-quality EDC should cost at least $75.
Knives with better performance start at $100.
If possible, try the knife before you buy it.
Avoid gimmicks.
It's not a good fit if you can't tell how to open something just by looking at it.

Is It Legal to Carry a Pocket Knife?

In most cases, it is acceptable to carry a folding pocket knife in the US. There are some restrictions, so it's essential to verify your local laws and get sound legal counsel before choosing to carry a knife everywhere you go.
You occasionally have to deal with length limitations. Generally speaking, it's best to maintain blade lengths around 3 inches. You might have to use a slip joint blade since you can't carry a locking blade in specific locations.
Sometimes, the type of opening is important as well. The safest option is a manually operated thumb stud or nail-nick knife because several countries frown upon spring-assisted knives.
If you carry one of these three types of knives in your area, you may want to learn more about the restrictions that apply to them.
The automatic knife is the first kind that frequently causes issues. The balisong or butterfly-style knife is another. Knives with fixed blades come in third.
How you carry the knife is important too. Some places demand that you openly carry a knife. Others call for cover. Additionally, there can be limitations on where you can keep a knife.
For instance, you might not be allowed to carry them to sensitive locations like government offices or public events.