Hunters are always looking for the best deer gutting knife. The problem is that there are hundreds of knives on the market, and they all claim to be the best! So how do you know which one will actually get the job done? That's where this buyers guide comes in; it includes 10 of what we think are some of the best deer gutting knives on the market today.
As the saying goes, "a deer can be skinned in many ways."
When it comes to field butchering, you can make the whole process simpler, more efficient and, most importantly, easier for you with the right set of tools. A dull knife won't do you any good.
You need quality tools to help you from start to finish, from clean skinning to meat slaughter. Today, we are going to analyze and review the top 10 best deer skinning knife sets and venison kits on the market.
There are so many options available that it can certainly be overwhelming. We know this from experience. Our goal is to help you identify the knife set that will best suit your personal needs based on the type of hunter you are.
Deer Gutting Knife Buyer Guide
No Folders: I love pocket knives. For years, my knife of choice for hunting in the Southeast was a Buck Model 317, and I carry a Swiss Army Tinker and a SAK Companion every day. However, the weak point of any folder is the hinge. If you break it, the knife is out of commission. A knife that can also serve as a survival tool needs to be strong.
No choil: Proponents of this design claim that the sheath allows the blade to be "pinched" for fine work. The Choil IMHO eliminates one of the most useful areas of the blade, right next to the Guard, and reduces the cutting edge. I own and use many knives in various sizes and configurations. None of them have a Choil. (Here is the correct way to use a sheath on a knife).
Blade length: I prefer a blade length of four to six inches. Ask any professional butcher what they use on a daily basis and they will likely recommend a longer blade. Eric Addy, the butcher who lets me test knives in his store, uses a 10- or 12-inch-long crushing knife for most of his meat-processing work.
Secure handle: The most important thing is a non-slip handle. When gutting, the knife inevitably becomes contaminated with blood and bodily fluids, and a slippery handle is dangerous. A well-designed handle made of micarta or wood that fits your hand is safer than a soft, rubbery smurf handle that does not.
Do you use gloves when you use a knife or handle an animal? If so, make sure the handle is safe with them, too.
No gut hook: To make sure you are using a proper gut hook, you should be using it at the bottom of the incision. When you're cooking, it's best to keep your hands and other parts of your body out of the area where you heat things. If you have to have a gut hook, you'll need to buy a $10 specialty tool to do it. If you use your knife for all your meat and veggies prep, you'll want to make sure your knife is in good shape so it will last for many years.
Here is my review of the top 10 gutting and field dressing knives on the market today
1. Mossy Oak Fixed Blade Gut Hook Knife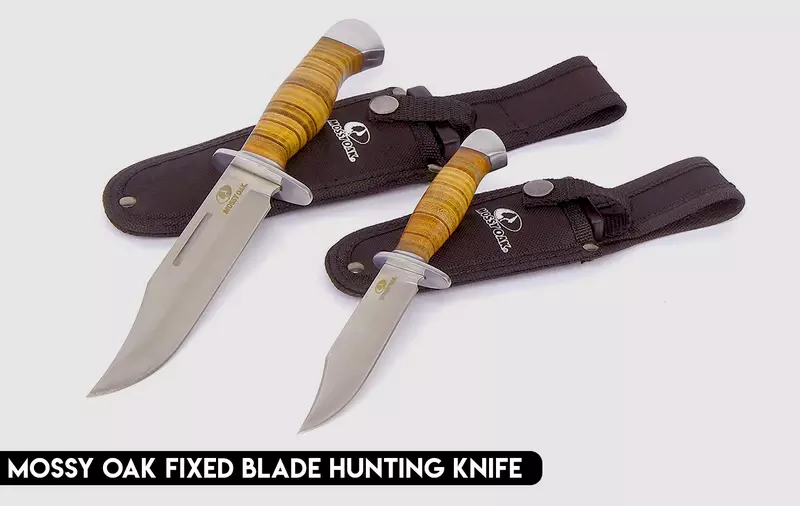 Why It's Great: Mossy Oak has seen the success of their Fixed Blade Gut Hook deer field dressing knife and modified it to include a chrome plated blade and fixed blade hooks that would also provide a continuous edge for other tasks.
On the left end of the knife is a 3-inch bar stock hook that you can attach to your gear like a pack or back belt to hang a deer, duck, or elk carcass from as the proper amount of blood drains from the animal.
On the right end of the knife is a 4-inch lever blade that can be used as a machete or to clear brush on your hunting grounds. The fixed blade cutting edge provides a sharp edge to work with the gutting and prep tools when needed.
2. MOSSY OAK Fixed Blade Deer Hunting Knife Set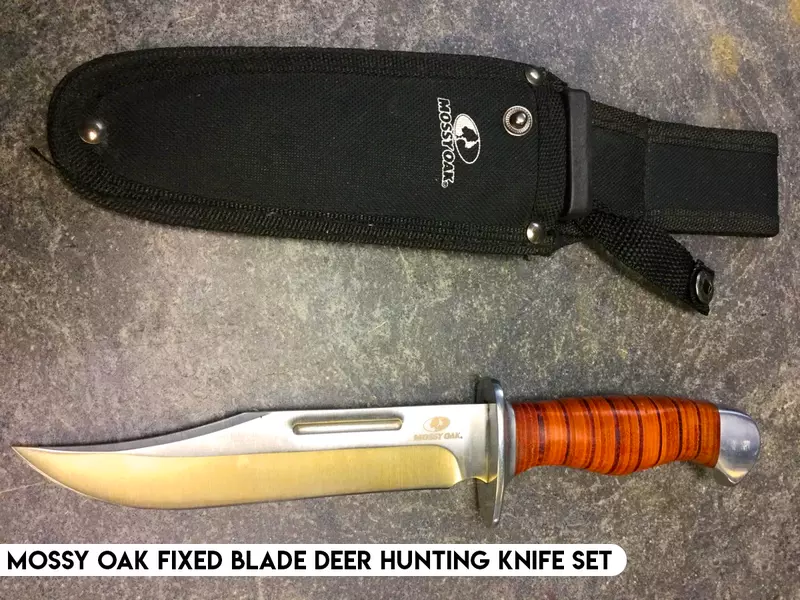 When it comes to a knife set, there are a few things you should look for. The first thing you'll want to look for is durability. Don't waste your money on a knife that is not going to last long, or you could end up tossing it to the side after only a few years.
This is a serious piece of equipment, so you don't want something that will fall apart after a few hundred cuts. A good quality knife should last, at least, a few years, and Mossy Oak has gone all the way with a brand new line of fixed blade hunting knives.
The series is the perfect blend between "rugged" and "ruggedly handsome." The knives are built to last, from the stainless steel blades to the grip. Both designs feature synthetic leather that keeps them comfortable in the hand.
3. MOSSY OAK Hunting Field Dressing Kit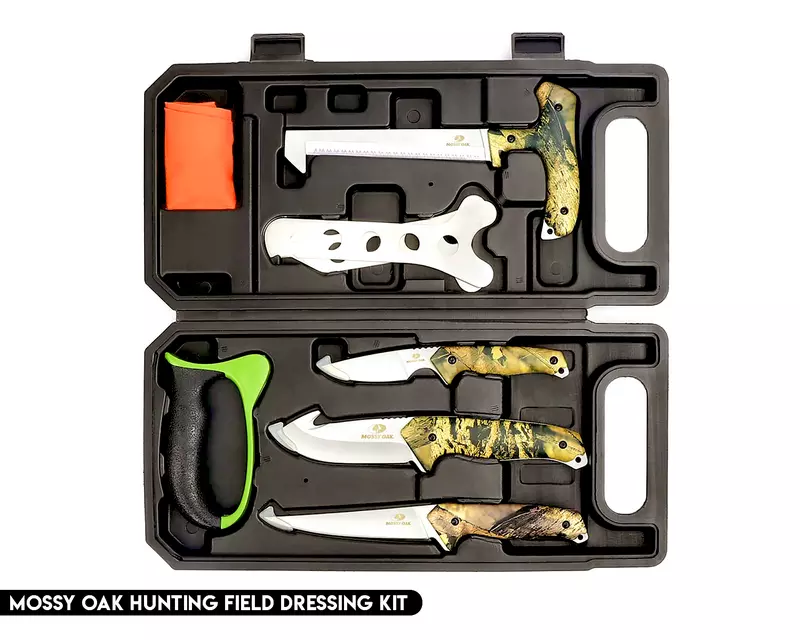 The MOSSY OAK Hunting Field Dressing Kit makes this task so much easier with its durable CNC forged handles and flush-mounted knife blade that are fully serrated. The blade is not only super sharp, but is pre-sharpened on the handle for an easier, quicker job.
The kit is also complete with two NITRO anti-scratch plates, an oil jug, cleaning cloth, strong carrier bag and a folding scissor, which serves as a cutting tool when the blade gets dull. For those times when you don't have access to electricity, you can still use the knives.
Simply turn on the torch on the anti-scratch plates to sharpen them and clean the blade. Additionally, you can rotate the handle to get the weapon into a 16 degree angle, which makes opening the legs and working on the hide much easier.
4. Hobby Hut HH-GH1 ,Handmade Bushcraft 420C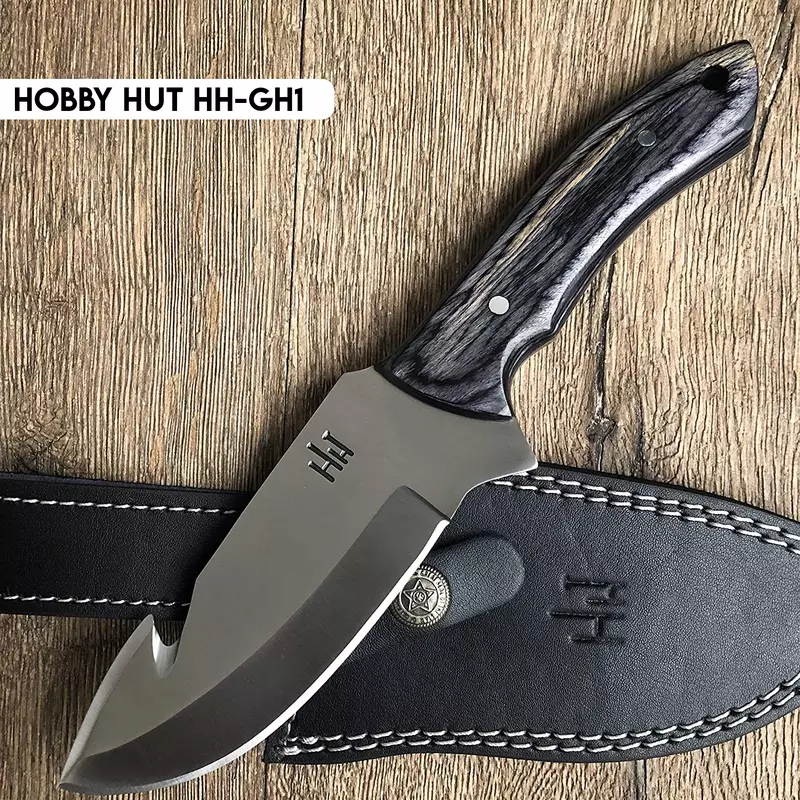 What you want is a knife you can rely on, even when you forget that one little detail. Something you can depend on to get the job done without hesitation. It may seem like a trifling, simple question, but bear in mind that the butchering process often does not go as smoothly as planned.
Some hunters like the instruction manual, some don't. There are many different ways to skin a deer, some of them will require a specialized knife and some won't. It's your decision to make. But whatever you do, you need a knife with versatility, ease of use, and reliability.
That's why I chose a Bushcraft 420C. It's known for its long blade and rugged, yet easily pocketable handles. Bushcraft knives are handmade, in a rural location, and they use premium materials and quality manufacturing.
5. Mossy Oak Fixed Blade Hunting Knife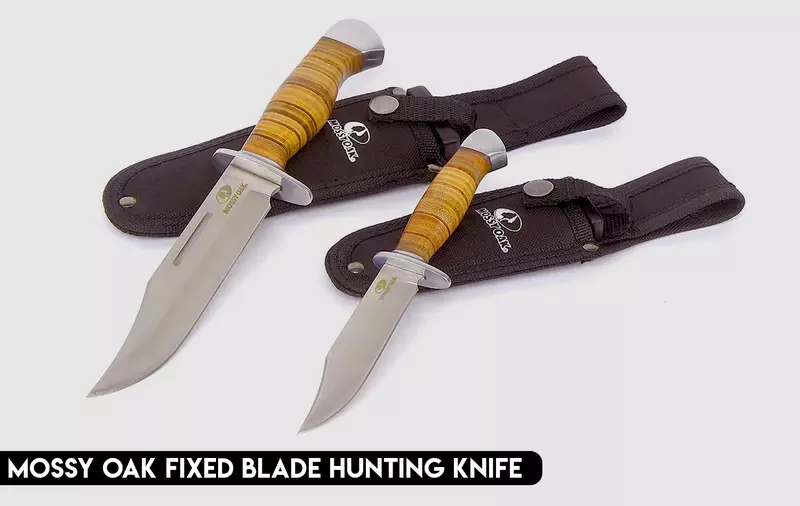 A rust-resistant knife is a good knife for all types of cutting jobs because it can withstand a wider range of weather conditions.
This knife is the ideal size for everyday use. It's also great for camping, hiking, and survival situations.
The tool is designed to be lightweight and easy to hold.
It's a great tool for cutting through tough materials, but you can also use the back of the blade to cut through thicker branches.
This is a multi-purpose knife. It's very useful for outdoor activities.
This sheath will keep your knife safe and out of reach, preventing you from hurting yourself.
6. Outdoor Edge RazorPro – Double Blade Folding Hunting Knife
The Outdoor Edge Razor Pro is a great hunting knife for deer, but also works well for skinning and field dressing other game. The Gillette Fusion ProGlide is an electric razor that uses 6 blades.
The Outdoor Edge Razor Pro is a great hunting knife. It's comfortable to hold and has a no slip grip. It's available in a variety of colors.
This knife is an extremely sharp, high quality, and strong blade. It is made of extremely durable material.
The new deer hunting knife was designed from the ground up. It's game-changing that you don't have to sharpen your knives and just change to a new blade. If you combine this knife with a gut hook blade, it will be the perfect hunting knife. You need the best hunting knife to be able to use it.
7. Outdoor Edge WildGuide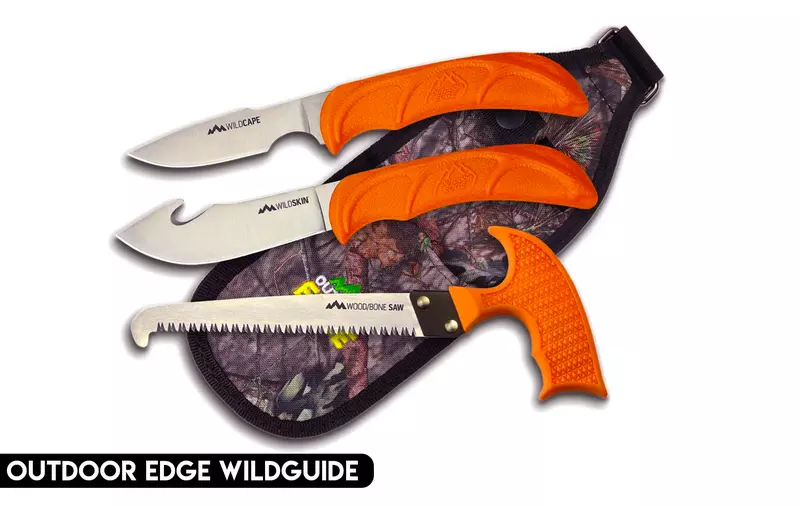 The knives are durable, and the steel is of high quality. The steel is extremely sharp, but it takes a bit of time to sharpen the edge. Tungsten carbide sharpening stones are included to help speed up the process. The design is simple and easy to use.
The best feature of these knives is the rubberized handles. The handles on this tool are big and easy to hold, which make it easy to maintain a good grip.
This well-equipped kit is a must-have for anyone who wants to enjoy the outdoors. The best tool for any butcher shop is a bone saw. It's indispensable for cutting bones for stock and trimming. This tool is also useful for cutting up larger animals like deer or elk.
We love the quality of the knives and the fact that they're affordable.
This knife is designed for outdoor use and is easy to use. It is compact and lightweight. You can process your own meat, making your own sausages and jerky. You like the fact that the kit is comprehensive and the price is reasonable. You use this case to keep your hunting equipment organized and ready to go.
8. Mossberg Fixed Blade Knife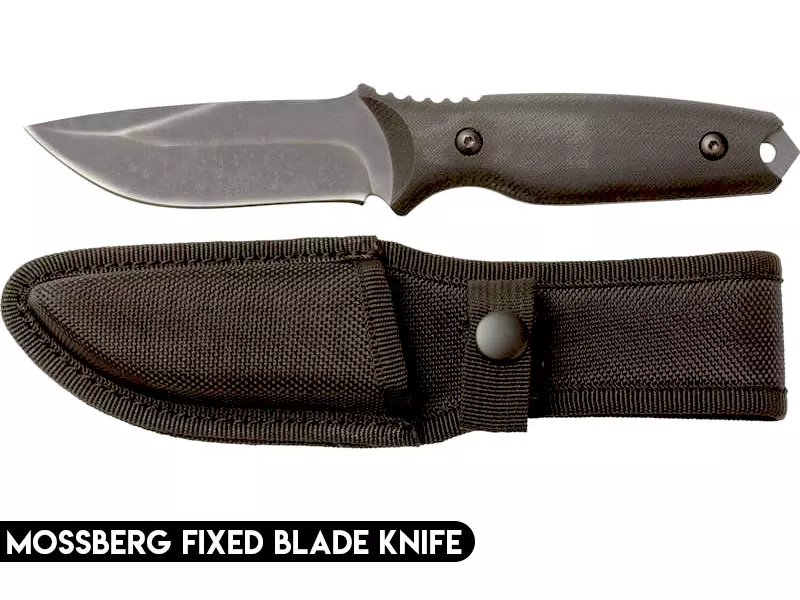 Just like with our other hunting knives, the Mossberg Fixed Blade Knife is built to tackle the tasks that hunting and outdoors enthusiasts love to do.
The Mossberg Fixed Blade Knife is a great gift for a hunter or outdoorsman. The Mossberg Fixed Blade Knife is suitable for a wide range of hunting tasks. It is extremely popular among hunters for its ability to easily skin game.
Many hunters who have not used an affordable hunting knife realize just how useful they are. A hunting knife is much more versatile than a skinning knife and can be used to perform a wider range of tasks. Many hunters prefer to use a short and light hunting knife when skinning game over a heavier and longer skinning knife.
9. Gerber Myth Fixed Blade Pro Knife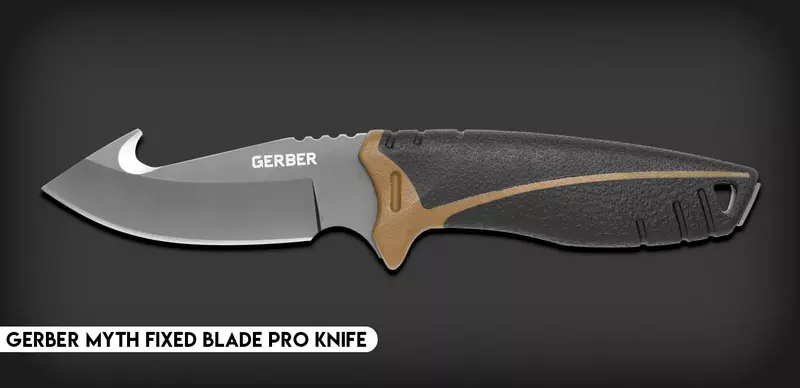 10. Gerber Gear 31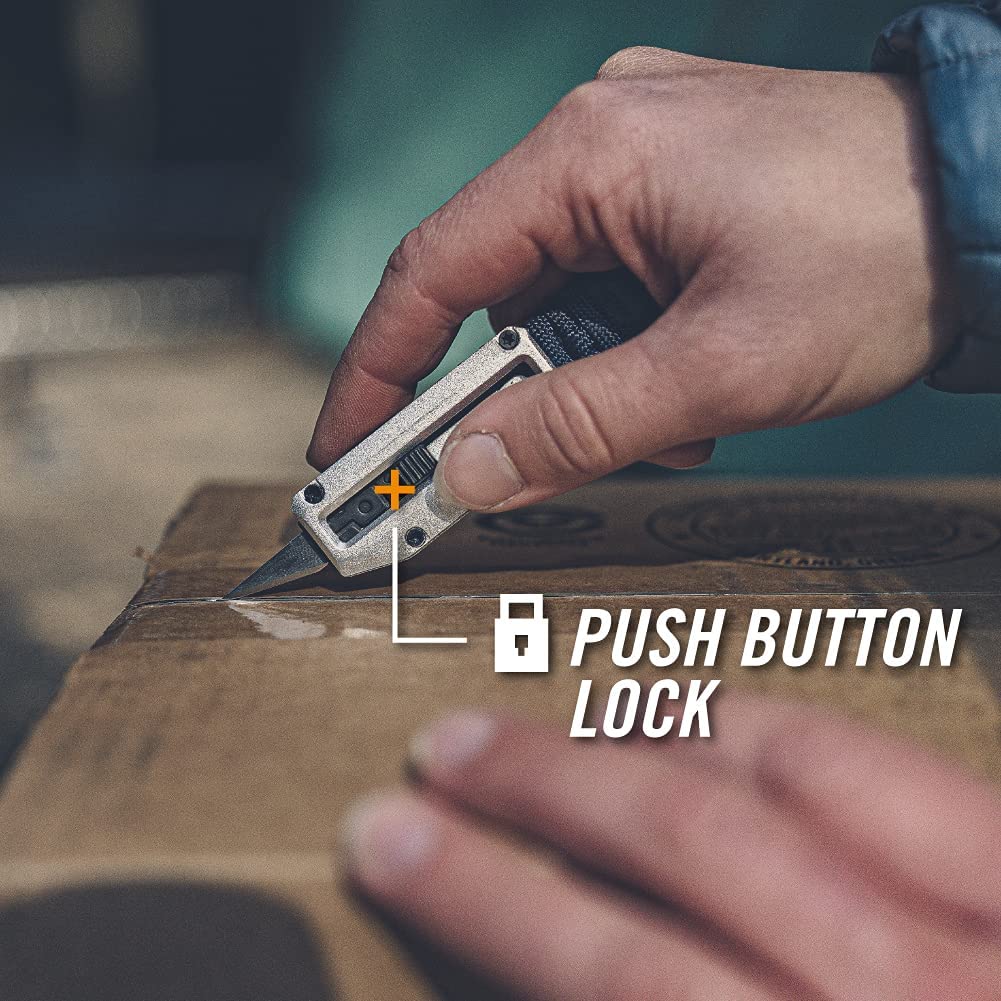 Final Word
In this detailed guide, we've compiled a list of the best gutting knives. For more information, see our final comments.
0691BKG The Buck Zipper Knife is the best overall. The overall quality of construction and the advanced features of the device make it more comfortable to gut deer. It has a high quality steel blade that is resistant to rust, blade damage and corrosion.
In second place was the Buck Knives 110 closing knife. The high quality steel blade makes butchering and skinning deer a breeze for hunters! Additionally, the lock-back mechanism helps users use the knife effortlessly. It helps to ensure safety and durability for long term use.
The Outdoor Edge 3.5″ RazorLite EDC offers a great value for money. Regardless of the lower price, it features a high-quality Japanese blade and dual thumb studs that are unmatched when it comes to superior strength and stability in long-term use.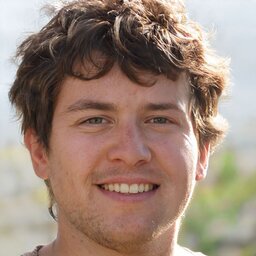 Hi, my name is Taras Kulakov and I'm a knife enthusiast. I have been collecting knives for over 30 years and I've owned literally thousands of different models over that time. My goal with this site is to share some of what I've learned about knives. You can find more info about Taras Kulakov here.
Last update on 2023-03-13 / Affiliate links / Images from Amazon Product Advertising API