Hunters are always looking for the best deer gutting knife. The problem is that there are hundreds of knives on the market, and they all claim to be the best! So how do you know which one will actually get the job done? That's where this buyers guide comes in; it includes 10 of what we think are some of the best deer gutting knives on the market today.
As the saying goes, "a deer can be skinned in many ways."
When it comes to field butchering, you can make the whole process simpler, more efficient and, most importantly, easier for you with the right set of tools. A dull knife won't do you any good.
You need quality tools to help you from start to finish, from clean skinning to meat slaughter. Today, we are going to analyze and review the top 10 best deer skinning knife sets and venison kits on the market.
There are so many options available that it can certainly be overwhelming. We know this from experience. Our goal is to help you identify the knife set that will best suit your personal needs based on the type of hunter you are.
Here is my review of the top 10 gutting and field dressing knives on the market today
1. Mossy Oak Fixed Blade Gut Hook Knife
Sale
Mossy Oak Fixed Blade Gut Hook Knife, 9.5-inch Full Tang Field Processing Knife - Wooden Handle, Leather Sheath Included, for Skinning, Hunting, Outdoors
✅ KNIFE DIMENSIONS - Overall Length: 9-1/2"; Blade Length: 4-1/2"; Handle Length: 5"; Blade thickness: 3.3 mm; Handle Thickness: 16 mm; Weight: 0.44 lbs
✅ RAZOR SHARP GUT HOOK BLADE - 3CR13 blade delivers excellent strength, edge retention, and corrosion resistance, for lasting durability. Full tang stainless steel blade is good for piercing and cutting, gut hook is suitable for skinning, hunting, field processing
✅ FULL TANG WOODEN HANDLE - Full Tang Construction with finger guard helps to prevent cutting your fingers. Classic design handle made of walnut, provides a perfect combination of beauty and practicality with brass pommel / guard, non-slip during use
✅ GENUINE LEATHER SHEATH WITH SNAP FASTENER - High quality leather sheath protects the blade when knife is idle. Featuring with two snap fastener and integrated belt loop make it more portable and securer carry with easy access
✅ APPLICABLE OCCASIONS - The gut hook is essential for field processing, suitable for hunters and outdoor enthusiasts who appreciate quality. Suitable for various military, hunting, survival, tactical and outdoor situations
Why It's Great: Mossy Oak has seen the success of their Fixed Blade Gut Hook deer field dressing knife and modified it to include a chrome plated blade and fixed blade hooks that would also provide a continuous edge for other tasks. On the left end of the knife is a 3-inch bar stock hook that you can attach to your gear like a pack or back belt to hang a deer, duck, or elk carcass from as the proper amount of blood drains from the animal. On the right end of the knife is a 4-inch lever blade that can be used as a machete or to clear brush on your hunting grounds. The fixed blade cutting edge provides a sharp edge to work with the gutting and prep tools when needed.
2. MOSSY OAK Fixed Blade Deer Hunting Knife Set
MOSSY OAK Fixed Blade Hunting Knife Set - 2 Piece, Full Tang Handle Straight Edge and Gut Hook Blades Game Processing Knife, Sheath Included
✅ Knife Dimensions - Straight Edge Hunting Knife/Skinning Knife Overall Length: 10-3/8 inch; Blade Length: 5-1/8 inch; Gut Hook Knife Overall Length: 9-3/8 inch; Blade Length: 4-1/4 inch
✅ Razor Sharp Clip Point Blade - Black razor sharp fixed blade, made of premium steel, provides excellent hardness, improved edge retention, toughness, and corrosion resistance
✅ Full-Tang Camo Handle - Unique green camo pattern on handle surface, modish and concealed for outdoors, comfortable grip and balance, ergonomic handle groove is non-slip to use. Lanyard hole for easier carry
✅ Black Heavy Duty Sheath - Nylon dual carry black sheath for MOSSY OAK Break Up County Game Processing Knife Set, provides easy and secure carry, keeps everything at your fingertips when needed. Features with button snap and belt loop for easy and safe carry
✅ Multiple Use for Outdoors - Suitable for various outdoor situations: hunting, survival, tactical, industrial and military
When it comes to a knife set, there are a few things you should look for. The first thing you'll want to look for is durability. Don't waste your money on a knife that is not going to last long, or you could end up tossing it to the side after only a few years. This is a serious piece of equipment, so you don't want something that will fall apart after a few hundred cuts. A good quality knife should last, at least, a few years, and Mossy Oak has gone all the way with a brand new line of fixed blade hunting knives. The series is the perfect blend between "rugged" and "ruggedly handsome." The knives are built to last, from the stainless steel blades to the grip. Both designs feature synthetic leather that keeps them comfortable in the hand.
3. MOSSY OAK Hunting Field Dressing Kit
Sale
MOSSY OAK Hunting Field Dressing Kit - Portable Butcher Game Processor Set (8-piece)
✅ 8 Piece Big Game Field Dressing Kit In Box: 8-3/4" Wood/Bone Saw, Steel Stick/Brisket Spreader, 7.5" Caping Knife, 9.5" Gut Hook Skinner, 10" Boning Knife, Tungsten Carbide V-Sharpener, Red Game Cleaning Gloves
✅ 8.7" Wood & Bone Saw: This bone saw with the clever blunt hooked tip would avoid breaking the bladder or intestines virtually, ensuring meat not harmed during dressing. The serrations are configured to increase efficiency with T-handle and innovative hook tip, 5" serrations, 1.9mm thickness, 4.1 oz
✅ 7.5" Caping Knife: This smaller fixed blade caping knife with 3.4 " blade features finer point and smaller scale, more suitable for smaller game, 2.85 mm thickness, 2.8 oz
✅ 9.4" Gut Hook Skinner: This fixed blade hunting knife features a 3.9" fine edge blade with gut hook, 3.2 mm thickness, 6.3 oz, designed for quick and efficient processing of game
✅ Material & Design: Each stainless steel item in the field dressing kit is made of 3CR13, equipped with camouflage handles and full tang constructions that offer durability over the long haul
The MOSSY OAK Hunting Field Dressing Kit makes this task so much easier with its durable CNC forged handles and flush-mounted knife blade that are fully serrated. The blade is not only super sharp, but is pre-sharpened on the handle for an easier, quicker job. The kit is also complete with two NITRO anti-scratch plates, an oil jug, cleaning cloth, strong carrier bag and a folding scissor, which serves as a cutting tool when the blade gets dull. For those times when you don't have access to electricity, you can still use the knives. Simply turn on the torch on the anti-scratch plates to sharpen them and clean the blade. Additionally, you can rotate the handle to get the weapon into a 16 degree angle, which makes opening the legs and working on the hide much easier.
4. Hobby Hut HH-GH1 ,Handmade Bushcraft 420C
Sale
Hobby Hut HH-GH1 ,Handmade Bushcraft 420C Stainless Steel Hunting Knife with Gut Hook, Leather Sheath, Pakka Wood Handle Designed for Hunting Camping and Survival
FULL TANG DESIGN: We believe in the ideology to provide our customers with excellent quality and experience therefore our hunting knives have a full tang construction. This ensure excellent strength, durability and strong grip which are the characteristics of a perfectly balanced hunting knife.
RAZOR SHARP BLADE: It is a 100% hand forged steel blade ensuring excellent strength and edge retention giving you an exquisite outdoor hunting experience experience like non other. The blade is good for piercing, detail work and cutting in tight places.
BALANCED GRIP: The comfortable grip will immediately give you a feel of balance, efficiency and durability and the premium quality classic pakka wood handle with sleek texture proves that it is a perfect combination of beauty and stability/robustness.
LEATHER SHEATH: The Fixed Blade Steel Knife Comes With A Complimentary High Grade Leather Sheath To Ensure That Your Knife Is Well protected and allows you to securely and safely carry the knife around.
LIFETIME GUARANTEE: We offer replacement or money back guarantee. Against all odds if you are unhappy with the beautiful piece of art that you have purchased then we are just an email or phone call away. We ensure to resolve the situation and answer all queries at they earliest.
What you want is a knife you can rely on, even when you forget that one little detail. Something you can depend on to get the job done without hesitation. It may seem like a trifling, simple question, but bear in mind that the butchering process often does not go as smoothly as planned. Some hunters like the instruction manual, some don't. There are many different ways to skin a deer, some of them will require a specialized knife and some won't. It's your decision to make. But whatever you do, you need a knife with versatility, ease of use, and reliability. That's why I chose a Bushcraft 420C. It's known for its long blade and rugged, yet easily pocketable handles. Bushcraft knives are handmade, in a rural location, and they use premium materials and quality manufacturing.
5. Mossy Oak Fixed Blade Hunting Knife
Sale
Mossy Oak Fixed Blade Hunting Knife Set - 3 Piece, Full Tang Wood Handle Straight Edge and Gut Hook Blades Game Processing Knife Set, Sheath Included
✅ Knives Dimensions -【Knife with Hook】Total Length: 10 inch, Blade Length: 5 inch;【Large Drop-point Blade Knife】Total length: 10-1/2 inch, Blade Length: 5-1/2 inch;【Small Drop-point Blade Knife】Total Length: 6-3/4 inch, Blade Length: 2-3/4 inch
✅ Blade Feature - Full tang fixed blade made of 3CR13 stainless steel, featuring high strength, hardness and abrasion resistance
✅ MAtching Sheath - Knives set comes with black oxford bags, featuring with button closure and diagonal buckle closure prevents knives from slippage or missing
✅ Safety Design - 6 Anti-skid grooves on the back of the blade. Ergonomically styled handle with grooves prevent slipping during use, safety guard protect your fingers
✅ Applicable Occasions - Various military, hunting, survival, tactical, industrial and outdoor situations
6. Outdoor Edge RazorPro – Double Blade Folding Hunting Knife
Outdoor Edge RazorPro - Double Blade Folding Hunting Knife with 3.5" Replaceable Razor Blade, Gutting Blade, Folding Wood/Bone Saw and Nylon Sheath
THE ULTIMATE KNIFE/SAW COMBO – Double blade folder with replaceable blade knife on one side and special gutting blade on the other to open game like a zipper, plus aluminum handle wood/bone saw for clearing limbs and penetrating tough bone and wood; Includes a nylon sheath with divided compartments to store the knife, saw and spare blades.
NEVER SHARPEN YOUR KNIFE AGAIN – Change blades fast and easy! When a blade goes dull, simply push the lock release button in the handle to remove and insert a shaving-sharp new one; Japanese 420J2 stainless blades are precisely heat-treated to ensure excellent edge retention, then hand finished shaving sharp; Knife includes six 3.5-inch drop-point blades total. Additional replacement blade packs are sold separately.
ALUMINUM HANDLE FOLDING SAW – 4.4-inch aluminum handle folding saw with triple-ground tooth pattern for penetrating tough bone and wood; aircraft grade aluminum handle with rubberized coating provides a nonslip grip.
RUBBERIZED TPR HANDLE – Blaze orange nonslip TPR handles are mounted to a sturdy 420J2 stainless steel frame for unparalleled strength and durability while providing a secure grip, even in the slickest conditions.
SERVICE FOR LIFE – Outdoor Edge produces quality cutting tools that are built to last; If you have a problem with your Outdoor Edge knife contact us; we address all replacement and service requests.
7. Outdoor Edge WildGuide
Outdoor Edge WildGuide, 4-Piece Hunting Knife/Saw Combo Set with Fixed Blade Caping Knife, Gut-Hook Skinner, T-Handle Wood/Bone Saw, and Kryptek Camo Nylon Belt Sheath
4-PIECE HUNTING KNIFE/SAW COMBO SET - All the tools to field dress and process game like a pro; Includes a caping knife, gut-hook skinner, T-handle wood/bone saw and camo nylon belt sheath.
RAZOR SHARP KNIVES – Each knife is perfectly balanced; full-tang 420J2 stainless steel blades are precisely heat treated, taper ground, then hand finished to a shaving sharp edge for superior edge retention and performance.
RUBBERIZED NONSLIP TPR HANDLES – Ergonomically shaped, high visibility blaze-orange TPR handles reduce hand fatigue after long periods of use and ensure a safe and comfortable grip, even in the slickest conditions.
T-HANDLE WOOD/BONE SAW – Perfect for quartering game and clearing thick brush; this aggressive cutting saw blade is triple ground from 65Mn spring steel and features a rubberized, nonslip T-handle for a secure lock-on grip to cut efficiently from any angle.
SERVICE FOR LIFE – Outdoor Edge produces quality tools that are built to last. If you have a problem with your Outdoor Edge knife contact us. We address all replacement and service requests.
8. Mossberg Fixed Blade Knife
Mossberg Fixed Blade Knife, All in One Skinning Knife with Gut-Hook, for Hunters and Outdoors Enthusiasts
HUNTERS LOVE THIS KNIFE: The reviews are in and hunters agree this knife is an excellent choice when it comes to skinning game, especially deer.
DURABLE AND LIGHTWEIGHT: This knife is lighter and shorter than many other hunting knives making it easier to handle. The included black Mossberg knife sheath is built to handle the demands of serious hunters.
STAINLESS STEEL BLADE: The 3-1/2-inch blade is made from stainless steel, which is designed to be used several times without having to sharpen it after every use, and features an excellent gut hook. The blade also features an anti-glare finish.
SIZED TO GET THE JOB DONE: The overall length of the Mossberg Fixed Blade Knife is 6 3/4 inches with the blade measuring 3 1/2 inches. The unique shape of this knife makes the skinning of deer easier than many other larger knives.
MAKES A GREAT GIFT: When it comes to buying a gift for a hunter or outdoorsman you just can't go wrong with a good knife. Perfect for birthdays or holidays.
Just like with our other hunting knives, the Mossberg Fixed Blade Knife is built to tackle the tasks that hunting and outdoors enthusiasts love to do.
The Mossberg Fixed Blade Knife is a great gift for a hunter or outdoorsman. The Mossberg Fixed Blade Knife is suitable for a wide range of hunting tasks. It is extremely popular among hunters for its ability to easily skin game. Many hunters who have not used an affordable hunting knife realize just how useful they are. A hunting knife is much more versatile than a skinning knife and can be used to perform a wider range of tasks. Many hunters prefer to use a short and light hunting knife when skinning game over a heavier and longer skinning knife.
9. Gerber Myth Fixed Blade Pro Knife
10. Gerber Gear 31
Sale
Deer Gutting Knife Buyer Guide
No Folders: I love pocket knives. For years, my knife of choice for hunting in the Southeast was a Buck Model 317, and I carry a Swiss Army Tinker and a SAK Companion every day. However, the weak point of any folder is the hinge. If you break it, the knife is out of commission. A knife that can also serve as a survival tool needs to be strong.
No choil: Proponents of this design claim that the sheath allows the blade to be "pinched" for fine work. The Choil IMHO eliminates one of the most useful areas of the blade, right next to the Guard, and reduces the cutting edge. I own and use many knives in various sizes and configurations. None of them have a Choil. (Here is the correct way to use a sheath on a knife).
Blade length: I prefer a blade length of four to six inches. Ask any professional butcher what they use on a daily basis and they will likely recommend a longer blade. Eric Addy, the butcher who lets me test knives in his store, uses a 10- or 12-inch-long crushing knife for most of his meat-processing work.
Secure handle: The most important thing is a non-slip handle. When gutting, the knife inevitably becomes contaminated with blood and bodily fluids, and a slippery handle is dangerous. A well-designed handle made of micarta or wood that fits your hand is safer than a soft, rubbery smurf handle that does not.
Do you use gloves when you use a knife or handle an animal? If so, make sure the handle is safe with them, too.
No gut hook: A gut hook driven into the back is worthless. The hook is only suitable for the first incision with the spine down and the abdomen up, opening the abdominal cavity. You can get your hand or clothing caught on the hook, and the drag eliminates a useful part of the spine. If you must have a gut hook, buy an inexpensive specialty tool. Don't permanently ruin your knife for something you don't need and won't use often.
Final Word
In this detailed guide, we've compiled a list of the best gutting knives. For more information, see our final comments.
0691BKG The Buck Zipper Knife is the best overall. The overall quality of construction and the advanced features of the device make it more comfortable to gut deer. It has a high quality steel blade that is resistant to rust, blade damage and corrosion.
In second place was the Buck Knives 110 closing knife. The high quality steel blade makes butchering and skinning deer a breeze for hunters! Additionally, the lock-back mechanism helps users use the knife effortlessly. It helps to ensure safety and durability for long term use.
The Outdoor Edge 3.5″ RazorLite EDC offers a great value for money. Regardless of the lower price, it features a high-quality Japanese blade and dual thumb studs that are unmatched when it comes to superior strength and stability in long-term use.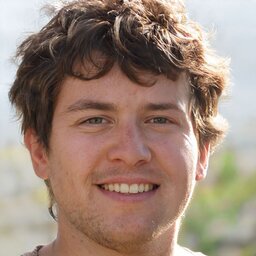 As a boy, I grew up in the mountains and was handed my first knife by my dad when I approached manhood. Activities like hunting, camping, and exploring were on the top of our list of weekend getaways. Over time as I searched the internet that there is a SERIOUS lack of information on quality survival and prep gear. There is so much information out there that it can also be difficult to sift through it to find what you need. Building this site was important to me because I wanted to offer people a place where they could compare prices, quality of gear, and basic information all in one easy to use the site. One place that could offer straight FACTS to compare directly seems to be hard to find.
Last update on 2022-01-27 / Affiliate links / Images from Amazon Product Advertising API