What Makes a Knife Tactical? Knife is one of the most essential tools in our daily life. Whether in the kitchen or as a camping tool, a knife is a must needed element you cant resist to have with you. However, in this article we will describe every single information about the types of tactical knife. Also we will try to let you know the basic conception and all the essential qualities a knife should have to be called an ideal tactical knife.
What Is a Tactical Knife ?
It is primarily important that we understand what a tactical knife really is. A tactical knife is the knife that can be used to perform a certain range of tasks such as: hunting, camping, cutting, or even self defense.
Tactical knives are basically designed to perform hard and quick tasks. In most cases, tactical knives are used in military purposes, but it can also be used in civil life activities. However, in this article, we will know all about a tactical knife.
A Brief History of Tactical Knife
The term tactical knife was fist used in the mid 90's to refer a particular knife type with certain characteristics. The features includes: not reflex able stainless steel fixed blade. Most of them are manufactured without a guard. But in modern days they are being produced with titanium or zirconium guards.
Over the past centuries, the grip materials evolved from wood, to aluminum and currently synthetics. In past two decades, the knife blades were changed magnificently. The high carbon fiber stainless steel is the most demanding blade types at present.
Key Tactical Knife Features/What Makes a Good Tactical Knife/Essential Elements of A Tactical Knife
Size of The Knife
The size of the knife is very important to make it operate. There are different sizes of knives in the market. It depends on you and the purpose you want to use the knife for.
The bigger knives are generally used for chopping meats and bigger vegetables in the kitchen. Medium knives are used to cut smaller vegetables and fruits. The small ones are used to slice small fruits, vegetables and can also be used as a pocket knife and can be carried out in the camping. In that case the knife must be foldable.
Blade Types: Folding or Fixed Blades
There are basically two types of blades in knives. Folding and fixed blade. Folding blades are normally used as pocket knives. The most famous use of folding blade knives are as camping tools and self defense.
However, many times folding knives can also be used as kitchen materials for cutting small pieces of meat, vegetables or fruits.
Blade Design
The design of the knife is more of an important thing than you might have acknowledged. As the blade of a tactical knife is considered as a major functional factor, the design is a superior issue in that case.
There are many blade designs tactical knives can have. Curved, semi curved, and plain. There are so many options for you to choose from. But remember one thing.
Don't pick any random shape. Try to figure out the purpose of your use first. The design of the blade must match the purpose otherwise you might face trouble using it.
Blade Material
One of the most important factor of a tactical knife is the blade material. There are different materials the knife blades are made with. The element of a blade is important because it is responsible for the knife being functional.
The material is also responsible for the weight, durability, and strength of the knife. However, at present days carbon fiber stainless steels are the most use and demandable knife blade materials on the market.
Also there are some other metals like aluminum and zirconium which are also used in blades. Anyways, don't underestimate the importance of blade materials as it can be a major issue in your using experience if not justified properly.
Blade Coating and Finish
There are a lot of things in a tactical knife that a person need to look for if he wants to purchase an ideal tactical knife with a great value and feature. Moreover, there are certain amount of things you can resist.
Blade coating and finishing is one of them. The finishing of the blade is as important as the blade material or blade type. A well finished knife blade will ensure a decent and equal cut without making any sort of cramp. The well established manufacturers put a lot of efforts and time in polishing the blade.
Handle Design
After the blade, comes the handle which is another vital element of a tactical knife. Handle is the second most important feature of a knife. Moreover, it is the part where you will grab and operate the knife.
So you have to extra careful choosing the ideal and a perfect handle for you. Most of the time people don't care about the purpose of use and randomly choose an unexpected handle.
The heavier the task is the bigger the handle should be. Also the handle should be proportionate to you hand grip. Otherwise you might face trouble gripping it. There are some handles that comes with the finger placement design. They are quite good for a better and comfortable grip.
Handle Material
There are different knife brands that rely on different materials in case of knife handles. Most of the famous choices are wooden handles. There are some knives that use sturdy plastic handles but wooden handles are more preferable and suitable for every kind or use.
The bamboo handles comes at last in the competition. But they should not be neglected. when it comes to light use, they are very workable.
In a whole wooden handles are the most demanding and we will obviously recommend it to you for it delightful capability and aesthetic look. It will suit any kitchen environment nicely.
Use and Purpose
Tactical knives are basically used for completing multiple tasks. At one moment you can cut an apple with it, the next moment you can use it as your self defense. This is how a tactical knife works.
There is no limit of using it. A tactical knife can be considered as your all time companion. From cutting food to self defense, from camping to hiking, these tactical knives are designed for various purposes.
However, particular knives have been designed depending on the purpose of uses as some works demand more powerful structures. Other that these, tactical knives are extremely popular for their versatile method of usability.
Method of Carrying
Carrying knives can be a little bit problematic as most of the US states don't allow fixed blade knives to be carried. Some states even prohibits folding blades.
However, there are certain rules and terms you might face. You may get the permission from the local administration before owning a knife and let the police officer know that you are carrying a knife when the start interrogate you.
Following the rules will make you feel free and relief. Whether you are carrying a folding knife or a fixed blade, you must not carry it while the blade is visible.
So rather than carrying it into your belts you better buy a leather sheath. It is safe and cheap. Most states will allow carrying a knife with a leather sheath if you have the approval from the authority or local government. Moreover, you don't want to hurt anyone with it's sharp edge.
Why Should I Get a Tactical Knife
Well, knife in general is one of the most essential materials in our daily life. Kitchen knives are used in daily basis, camping knives are great tools to have a better outdoor experience.
All these things together, make knife the most reliable tools in everyday life. This is a clear fact that certain knives are built for some particular purposes, but if we talk about the accessibility, having a tactical knife is a great idea for every single person. Even though you don't work in the kitchen or don't go to camping, you can use tactical knives in various other works.
Moreover, tactical knives are a great weapon for self defense. With a very few records of fatal incident, tactical knives are more famous for it's efficiency without being too dangerous weapon.
Conclusion
Tactical knives are cool and practical. There are numerous knife brands that manufacture duplicate tactical knives that don't even last a year. Moreover, they become rusty more often. Only the original brands can give you the perfect experience of awesomeness. Just make sure you purchase a tactical knife from a reputed brand.
We hope that we were successful to make you acknowledge all the necessary information about tactical knife. Also we have tried our best to inform you all the necessary elements and characteristics that an ideal tactical knife should obtain. If you find this article helpful and if you think our information was close enough perfection, we will know all our hard work became successful.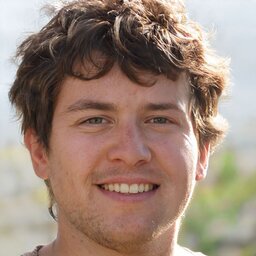 Hi, my name is Taras Kulakov and I'm a knife enthusiast. I have been collecting knives for over 30 years and I've owned literally thousands of different models over that time. My goal with this site is to share some of what I've learned about knives. You can find more info about Taras Kulakov here.