When shopping for knives you probably saw some handmade Damascus knives with 9Cr18MoV steel and wallet size EDC pocket knives made from 9Cr18MoV steel.
Since I was in this situation, and it dragged my intention, I took the initiative to produce a review on 9Cr18MoV steel.
You still have time to learn more about 9Cr18MoV Steel. Let's take a look, here are some answers to some common questions I got while doing some research about it (like what is it? Its composition? Its hardness? Is it good? and other questions).
What Is 9cr18mov Steel?
A high-end Chinese stainless steel known as 9Cr18MoV, it is primarily used for tools in applications with superior corrosion resistance, such as blades/knives, surgical blades, cutlery.
9Cr18MoV Composition
0.95% of Carbon: It makes the metal harder, softer, and more wear resistant. However, a high amount of Carbon reduces the strength of the metal.
18% of Chromium: For enhanced corrosion resistance, tensile strength, and edge retention.
1,3% of Molybdenum: Make the workpiece more machinable and stronger.
0,60% Nitrogen: Increases edge retention and improves strength.
0,80% of Manganese: This produces an increase in hardness and brittleness.
0,80% Silicon: Increases Strength.
0,04% of Phosphorus: Increases strength.
0,03% of Sulfur: Improves machinability.
0,12% of Vanadium: Wear resistance and hardenability is increased.
Because it contains a high grade of Chromium, High Carbon, and Molybdenum, the 9Cr18MoV material is highly corrosion resistant and very hard.
9cr18mov Stainless Steel Hardness
9cr18MoV has a maximum Rockwell Hardness of 58-60 HRC.
The following article contains explanations that you might need on the terms "Rockwell Hardness" and "HRC."
Corrosion Resistance
The corrosion resistance of stainless steel is one of the reasons why it is the preferred material for knives. It is due to the fact that the metallic elements (Nickel, Molybdenum, Chromium, etc.) all work together to prevent oxidative damage.
9Cr18MoV steel has high amounts of Chromium (18%), Nickel (0.6%), and Molybdenum (1-1.3%), which makes it exceptionally corrosion resistant.
9cr18mov Steel Properties
This steel has the following properties based on its chemical composition and high hardness (HRC).
9cr18MoV Edge Retention: The hardness of 9cr18MoV is close to 60HRC, and the Carbon content is close to 1%, so it has a great Edge Retention.
9cr18MoV Corrosion Resistance: The corrosion resistance of 9cr18MoV is excellent since it contains 18% of the element Chromium.
9cr18MoV Wear Resistance: The combination of Carbon, Chromium, and 0.12% Vanadium gives the blades a high wear resistance.
9cr18MoV Sharpness:  The rule of thumb states that the harder a steel the harder it is to sharpen, 9cr18Mov is a decent hard steel for sharpening; therefore, it will be a difficult task.
9cr18MoV Toughness: In general, steel cannot be hard enough, corrosion-resistant, and strong at the same time. In addition to its hardness and corrosion resistance, 9cr18MoV offers a decent level of toughness (it can withstand low-to-medium impacts).
With the ratio of 0.95-1.2% carbon to chromium (16-18%), 440C blade steel has more carbon and chromium than 8Cr13MoV.
9cr18mov Steel Equivalent
440C Steel is the closest steel to our 9cr18MoV Steel . Their chemical composition is very similar, both are corrosion-resistant and have good edge retention, they both fall in the same price range, and they're both used in low/mid entry-level knives (20-60 USD).
Is 9cr18mov Steel Good For Knives? Pros And Cons For 9cr18mov Steel
A knife made out of 9Cr18MoV steel has high edge retention, as well as enhanced hardness and hardness compared to other cheap alternatives. In the hunting and camping environments, this knife's tensile strength and toughness are lower, so it will be unable to withstand lots of strong beatings.
In my opinion, I classify this knife as an ideal kitchen knife since it's very hard and has a good edge retention. Although it's not recommended to use it during camping, hunting, or any other outdoor activity, it can be used for work and socializing.
Is D2 Steel Better Than 440c?
Due to the fact that D2 is not a stainless steel, it will rust. Carbon in D2 is about a third more than in 440C which is why D2 is harder. Because of the much greater chromium content of 440C than 450D, this steel is made to be corrosion-resistant. Its proper processing has allowed me to use D2 as my favorite steel for many years.
Is 8cr14mov Good Knife Steel?
Despite the fact that 8Cr14Mov and it's derivatives (including 8Cr14MoV) cost a lot, they have good qualities. This steel also possesses a fair degree of edge retention similar to AUS-8 but tends to take a wicked edge. It is reasonably tough and corrosion resistant as well. 8Cr13MoV is the perfect steel for EDC knives in the $35 and under bracket.
Is 9cr18mov Steel Good?
Based on my experience, I found 9Cr performance to be slightly inferior to 440C. It is higher than AUS-8, yet lower than 440C. The steel is pretty good in general, but it falls short of getting my juices flowing. This difference between 440C and Acuto 440 is similar to the difference between 440C and 440A, it's minuscule but not noticeable for most people.
Our Top Picks Knives Made Of 9Cr18MoV Steel Knives
Here's a shortlist of recommended 9Cr18MoV stainless steel knives among the vast array available today. There are also different styles and designs for each knife. In addition to knives, the material is useful for hunting blades, survival knives, or foldable knives.
Conclusion
Many good Damascus knives are made from the highly durable steel 9Cr18MoV, especially for kitchen knives. With good corrosion resistance and good edge holding properties, it is great for cutting.
This knife is like owning a high-quality knife at a considerable discount (Good trade! ) not to mention the fact that it is a perfect EDC knife. When I reviewed this steel, I noticed that it was not quite as famous as the 8Cr13MoV, though it seemed that this steel performed better.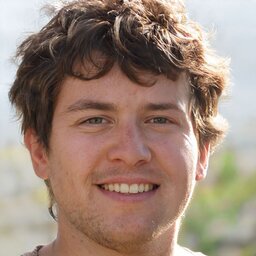 Hi, my name is Taras Kulakov and I'm a knife enthusiast. I have been collecting knives for over 30 years and I've owned literally thousands of different models over that time. My goal with this site is to share some of what I've learned about knives. You can find more info about Taras Kulakov here.
Last update on 2023-03-13 / Affiliate links / Images from Amazon Product Advertising API