A chromium-based composition is what makes Nitro V a martensitic steel. As there are various types of blades available on market, it's pretty hard for the knife manufacturers and the consumers to choose their ideal type.
It is very important to identify the type of the blade used in the knife, and make sure that matches your purpose of using it.
Moreover, the manufacturers also need to know how to heat, treat and temper them. And you need to know how to sharpen them.
The process of doing such differs from type to type. One particular type of blade seems to fit all these conditions and become the best choice out of them all. The type is Nitro V stainless steel blade.
Nitro V Stainless Steel Review
Nitro V in comparatively a new brand model which was launched in 2017 by the company names "New Jersey Steel Baron". It's a new edition to all types of blades regarding it's excellent features and qualities.
The blade is extremely well built, comes with edge retention and corrosion resistant. Because of the elements used in the blade, it has extremely sharp edges like the random razor blades.
The thin edge prevents the blade from getting rusty. Many knife users has declared that, these razor sharp edges provide fast and smooth cut and maintain the sharpness for a long period of time.
Composition/Properties of Nitro V Stainless Steel
Iron – 84.9662%
Carbon – 0.68%
Chromium – 12.98%
Vanadium – 0.079%
Nitrogen – 0.1098%
Manganese – 0.78%
Silicon – 0.384%
Phosphorus – 0.019%
Sulfur – 0.002%
Features of Nitro V Stainless Steel
Nitro V Stainless Steel is popular for it's multi features. The blade contains a lot of features together that no other blade has ever produced before. Bellow we have mentioned some of it's primary features. Check them out and learn why it is called the best among all other stainless steel brand.
Hardness
The hardness of the blade (58-62HRC) is pretty high because of high heat treatment used by the blade manufacturers. As the hardness of the blade in on another level, it is easy to cut and slice into thin blades and make them perfect cutting knives.
Toughness
The toughness of Nitro V Stainless Steel is extremely high compared to the other blades of the same category. As most blades are full with good features but lack the toughness, Nitro V Stainless Steel has become one of the most reliable blade to the consumers.
The blade beats most premium steels in the game such as M390, CPM, and S35VN. The balance of toughness and hardness of the blade made it unique among all other brands.
Sharpness
The sharpness of the blade is bagger description. There is no question about the comparison between Nitro V and other blades regarding sharpness. As the blade got a very thin and sharp edge, it is one of the sharpest knives on the market.
Edge retention
Nitro-V steel is a new edition of AEB-L. But compared to that, the new one comes up with a better edge retention and even though the both steels contains exact the same amount of carbides, they should provide same level of retention.
Even though, the retention is much less compared to the stainless steels on the market. Don't be worried, the blade will serve you for years, before it becomes dull and useless.
Corrosion resistance
According to the elements that have been used manufacturing Nitro V, it contains high percentage of chromium and nitrogen in a perfect proportion. That's why the blade provides excellent corrosion resistance. Even the blade do not rust if used in salty water.
Although it is for sure that Nitro V blade doesn't get rusty easily, but we advise you to maintain your knife health properly. Never forget to wash and dry your knife after the use.
Wear resistance
Even though we won't tell you that the wear resistance of Nitro V is the best on the race. But We can assure you that the knife will not bend with tough and heavy application.
However, the knife is made specially for slicing purposes. So don't try to challenge it by cutting or chopping heavy food or stuff. Use it only for slicing, and it will provide you long lasting performance.
Comparison:

Nitro-V Steel Blade Vs Other Blades
It is an obvious fact that there are so many brands on the market and they are pretty comparative regarding their quality and features. We have compared Nitro V with some different types of the same categories.
For that, we depended on their strength, toughness, hardness, sharpness, edge retention, corrosion resistance etc. Let's see who wins the race.
Nitro V steel vs S35VN
Even though Nitro V is tougher compared to S35VN, but overall, S35VN is a better steel compared to Nitro V for it's fixed and folding blades.
Coming to the hardness, both of the blades provide almost equal level of hardness. Nitro V provides better wear resistance than S35VN due to it's higher amount of chromium, vanadium, and nitrogen.
All these elements together form a hard carbides that ensure the blade is strong and hard.
The S35VN contains a larger edge, but Nitro V provides a sharper and thinner edge that makes it win a single point here. In corrosion resistance, S35VN beats Nitro V slightly, as it is highly corrosion resistant.
Nitro-V steel vs S30V
Just like the previous S35VN, S30V also contains all the elements that need to be applied in manufacturing of the blade to make it harder.
The hard carbides made the blade extremely good in overall performance. S30V wins some points over Nitro V regarding edge retention, toughness and corrosion resistance.
Nitro V beats S30V in case of perfect slicing. The blade is highly capable of making a suitable and perfect cut when S30V is not so smooth to do so.
Nitro-V vs M390
Nitro V steel blade belongs to the high end category where M390 is considered as a premium steel. We can clearly say that M390 is far more better than  Nitro V in case of edge retention, better corrosion resistance.
Nitro V beats M390 in case of hardness. The blade is made with 20% chromium, which made is extra harder. Also the point for cutting edge goes to Nitro V.
Nitro V vs 14C28N
Last but not least, 14C28N contains comparatively more vanadium elements which makes the carbides more harder and strong, which gives 14C28N a better edge retention.
The both blade are equally wear resistant. The performance of these blades are equally admirable. Even though Nitro V got much thinner and sharper edge, it provides smooth and perfect cut, much better compared to 14C28N.
There is no denying the fact that Nitro V is able to slice much better, and smoother compared to 14C28N. Nitro V got the final point.
Conclusion
As the production of Nitro V is rapidly growing up, the popularity of the blade is increasing. The blade is a great deal in case of slicing or cutting any stuff.
Based on a great steel, Nitro V never let the honor of AEB-L down. Extra corrosion resistance has been added and more quantity of chromium has made the blade much harder than AEB-L.
On the knife market, Nitro V has taken a place near to the top. Even though there are lots of blades who win the race in the game with Nitro V, but the blade is always decent and loyal to it's duty.
The performance will never let your confidence down. According to many knife manufacturing companies, Nitro V is recently at the top of their preference, which is gradually increasing day by day.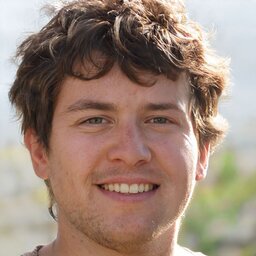 Hi, my name is Taras Kulakov and I'm a knife enthusiast. I have been collecting knives for over 30 years and I've owned literally thousands of different models over that time. My goal with this site is to share some of what I've learned about knives. You can find more info about Taras Kulakov here.