Spyderco Resilience Vs Tenacious – Full Comparison Of Tenacious Vs Resilience
Spyderco is one of the most famous knife brands. Spyderco knives are appreciated for their quality.
Apparently, you currently don't know when to choose between Spyderco Tenacious and Spyderco Resilience.
Both are portable folding knives that are suitable for a variety of uses. However, both products have caused quite a stir due to their similar appearance and design.
And Spyderco Resilience is only slightly more expensive than Spyderco Tenacious. So what exactly is the difference between Spyderco Tenacious and Spyderco Resilience?
In the article below you can find a comparison of the two models.
Comparison: Spyderco Resilience Vs Tenacious
| | | |
| --- | --- | --- |
| Value | Spyderco Resilience | Spyderco Tenacious |
| Blade shape |  drop-point | Sheepfoot |
| Matte finish on the blade |  – |  + |
| Blade length | 108 mm |  86 mm |
| Overall Length |  238 mm |  197 mm |
| Length (folded) |  133 mm |  113 mm |
| Weight | 154 gram | 117 gram |
| Year | May 2014 | May 2014 |
In response to this question, I've reviewed both knives and noted their differences and similarities in this article, so if you want to learn more about this battle, you've come to the right place, keep reading!
History of Spyderco Resilience
Spyderco EDC knife caused a stir when it first introduced the Value knife line a few years ago. If Tenacious knife has been the undisputed success of this line, all knives have been and remain well received.
So far the only budget Spyderco pocket knives have come from the Byrd line, which was sort of Spyderco knives but produced under a different brand with (in my opinion) an inferior design. The Value line introduced the world to four brand new, inexpensive original Spyderco knives and people couldn't get enough.
Spyderco's Resilience is an inexpensive knife with a low starting budget that has all the high-end features of a Spyderco folding knife, has a blade length of 4.25 " in 8CR13MOV, it offers excellent corrosion resistance, good wear resistance.
But has a low edge. Retention comes with a G10 handle, 4-way clip for, it has Spyderco exclusive hole for easy opening, it has bar and pad, and phosphor bronze bushings, steel frame liners.
About Spyderco Tenacious

The Spyderco Tenacious is a reasonably priced mid-size folding pocket knife. It has several options, such as the edge of the blade and where you place the belt clip, which fits comfortably in your pocket as well as in your hand.
And the steel itself holds the blade well so you have more time to work with the knife rather than working on it. This blade is more comparable to the much more expensive Kershaw Skyline and Buck Vantage Pro in terms of size, weight, and quality.
It has a liner lock in G10 textured flake liner lock that really screams quality as soon as you pick it up, it has a 3.375 " drop point blade made of 8CR13MOV stainless blade, it offers excellent corrosion resistance, good strength to wear, but do not hold the edge there is no finger for a long time.
But instead, you get a belly edge and a nice finger-like groove with the spine of the thumb, making the ergonomics of this knife comparable to that of high-end entry-level knives.
Although not made in the USA, this knife has exceptional quality and value considering it costs less than $ 40 in most markets.
What are the Similarities of Spyderco Resilience Vs Tenacious?
Steel: They both have 8CR13MOV, which offers high corrosion resistance, high wear resistance and toughness, and low edge retention.
Design: Both share the same design with a signature opening for the opening and a thumb boss.
Handle: Both knives are supplied with G10 handles.
Spyderco Resilience Vs Tenacious – Some Key Differences
Blade Length: Spyderco Resilience comes with a 4.25 "blade, while the Tenacious has a 3.375" blade.
The only real difference is that the Spyderco Resilience includes a shiny metal blade, while the grip has a black finish which looks very nice and seems to protect the blade well.
Conclusion
If you are looking for an EDC portable knife, the Spyderco Tenacious is better for you. The more compact size will is likely to make it easier to carry. On the other hand, Spyderco Resilience will be a good addition to your collection, suitable for heavier tasks.
The Spyderco Tenacious is a well-made knife that has not lost its quality despite its production abroad.
Spyderco Resilience isn't just a great $40 price tag, it's just a great knife. If you're interested in an introductory tactical knife that won't break your bank, but can hold onto even after you've upgraded to something higher, Resilience should be one of the first places you look.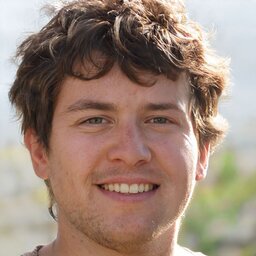 As a boy, I grew up in the mountains and was handed my first knife by my dad when I approached manhood. Activities like hunting, camping, and exploring were on the top of our list of weekend getaways. Over time as I searched the internet that there is a SERIOUS lack of information on quality survival and prep gear. There is so much information out there that it can also be difficult to sift through it to find what you need. Building this site was important to me because I wanted to offer people a place where they could compare prices, quality of gear, and basic information all in one easy to use the site. One place that could offer straight FACTS to compare directly seems to be hard to find.
Last update on 2021-07-26 / Affiliate links / Images from Amazon Product Advertising API