If you are a knife enthusiast, you are probably in love with the brand Spyderco. Spyderco knives are what got me hooked with knives. So for me, doing the "best of" for a brand like Spyderco is pretty challenging. This company is one of the most popular and reliable brands when it comes to folding knives.
So, you are here cause definitely, you're in search of the best Spyderco knife for everyday carry, hunting, or self-defense. Say no more, this article has everything you're looking for!
I have listed my top favorite Spyderco knives that won't ever disappoint anyone. If you want to own only one knife for the rest of your life, this list definitely has something for you.
Read on to find out the 10 best Spyderco knives you can get right now.
1. Spyderco PARAMILITARY 2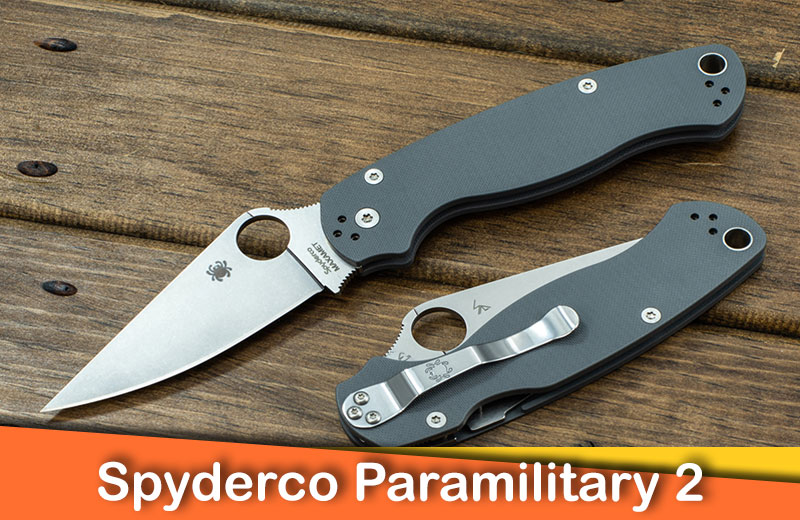 If you could do only have one knife in your kit, there might not be a better choice than PARAMILITARY 2. This is the first knife in my collection and my first love.
If you are a knife enthusiast you definitely have heard about this knife. So much has been said and written about this Spyderco paramilitary that I can't avoid the clichés that have already been digested by thousands of knife fans. Spyderco paramilitary is undoubtedly one of the best Spyderco knives ever.
The PM2 is a smaller derivative of the full-sized Military. But this evolution of the original paramilitary received more fame than the old version. The full-sized Military features a huge 4 inches and the overall length is 9.5 inches which is pretty long for an EDC. But the PM2 is more manageable.
It's overall 8.3 inches with a 3.5 inches blade. The difference between the smaller mili and the original is the four-way clip. The PM2 also features a reshaped tang so it doesn't protrude from the handles when you close the knife.
PM2 also used Spyderco's compression lock (this locking concept is similar to liner lock only the lock is accessed from the spine not the belly of the handle). This lock system is specially designed to keep your finger out of the cutting path while closing the knife.
The blade of the knife is a clip point with a profile. Knife fans can instantly recognize this knife at one glance cause of this feature. The blade is a fully straight spine with a constant curve of the sharpened edge up to the tip. And to ensure maximum performance the blade is full-flat ground with a very nice satin finish. The standard blade steel is CPM S30V.
Which is very strong steel for a knife blade. I got mine with CPM S110V with "purple" handles. You can also opt for even in glorious Maxamet now. They can be production models for a little extra money.
The knife handle of a standard PM2's is either black or digicam handles and satin or black DLC blade finish. Ergonomics is the name of the game with the PM2.
It's the most comfortable knife ever. It offers solid forward and rewards grip, 50/50finger choil, easy closing and opening blade with the compression lock, G10 textured handle that feels so comfortable in hands, flush screw, and a thumb hole- everything that's all good is what the PM2 knife features.
Without a doubt, it's one of the best knives in the EDC knife world. It's a knife that immediately feels at home in the hand, there's just no learning curve to it. I always say it's the best everyday carry knife that has ever been made.
Some may argue that the Manix 2or Benchmade's 940series fill this role better, but the nice thing about knives is that no one's opinion is wrong. Still, I would say, are you even a knife guy if you don't have Spyderco Paramilitary 2 in your collection?
Is the Spyderco Paramilitary 2 worth it?
The Paramilitary 2 is an absolutely amazing value. For just $168.70 you get an all-around great CPM-S30V blade steel and stainless-steel lined G-10 grip scales—all in a bombproof, warrantied package.
2. Spyderco MANIX 2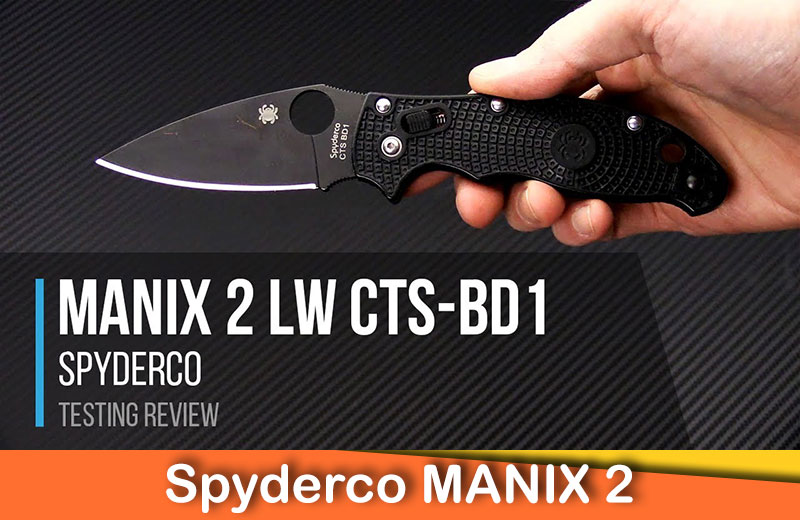 BLADE SHOW, one of the largest events in the world about cutlery and knives awarded the Spyderco Manix 2 as the best pocket knife with the most innovative American design, back in 2010. Need I say more?
The Manix 2 is a supremely well-designed mid-size knife made in the USA. It is intended for EDC tasks. The knife has an overall length of over 8 inches and weighs around 2.9 ounces.
The knife blade is 3.75 inches and the leaf-shaped blade is full-flat ground for maximum performance. The blade steel is CPM S30V and coated which gives a smokey mirror effect, thus it makes it easy to clean without leaving fingerprints.
For the handle, the Manix 2 LW makes use of fiberglass that's reinforced with the copolymer. Some people say this material lowers the value of this knife, but it's not really a downside for us. The Manix 2 also has a functional design with a 50/50 finger choil.
This will help make it easier for you to add more power with each cut. The Manix 2 also has a bi-directional grip pattern which can help you grip it more firmly even with sweaty hands!
Like the PM2, the Manix 2 is a revision of an earlier design. but with more of a difference. The original Manix had a lockback and the new Manix 2 uses a caged ball bearing lock to secure the blade.
If you're looking for a more affordable knife that's similar to the PM 2, the Manix 2 is the perfect knife for you. a great alternative you should consider. Furthermore, if you're finding bigger EDC knives for outdoor activities, the Manix 2 Lightweight will fulfill all your knife needs.
Does Spyderco Still Make the Manix 2?
The Manix 2 is a dependable, all-purpose folding knife that features Spyderco's Made in USA quality and patented Ball Bearing Lock. The original release date for the Manix 2 was on January 15th of 2019 and still available. It has been noted by many people who have used this product before that it can be an excellent choice if you are looking for something a little more heavy duty or need to cut through tougher materials such as rope or even wire sometimes.
3. Spyderco Tenacious Plain Edge Knife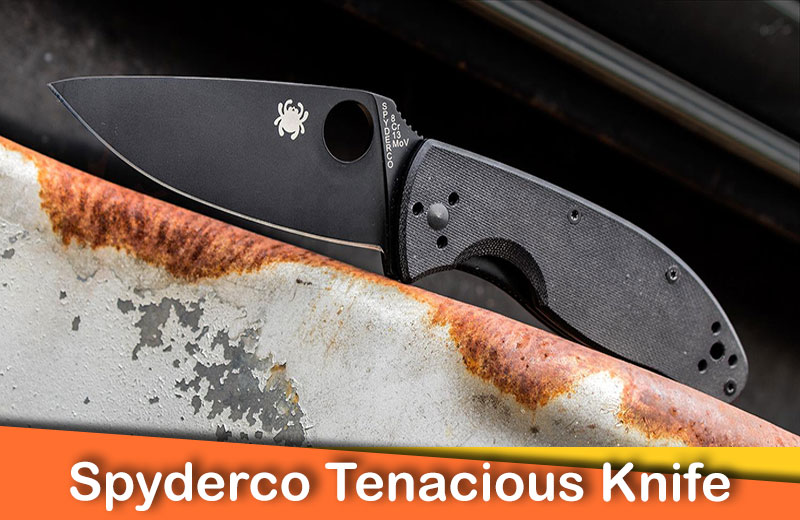 Tenacious is the knife that'd never disappoint. This Spyderco folding knife is so firm to hold that it feels like home. It will just cling easily for everyone. The tenacious is quite large for a folding knife or pocket knife to be real.
It measures 4.44 inched when closed and it has an overall length of 7.76 inches while not folded. The blade length is 3.39 inches and it is made of 8Cr13MoV which is Chinese-made steel but real nice for knives.
This makes the knife super affordable than other Spyderco edc knives. The blade steel contains a good amount of chromium which makes it more corrosion and rust-resistant.
The Spyderco Tenacious is a stainless steel blade that is both durable and affordable! The blade shape is a full-flat grind which is common in kitchen knives for maximum performance. And it has a drop point tip which makes the knife good for slicing.
So it's pretty good for stabbing hard objects. Aside from EDC, you can take your tenacity for a hunting trip. However, as with other knives made of stainless steel, the Tenacious can also lose its sharp edge faster compared to higher grade steels.
But then again with its plain edge, it's fairly easy to re-sharpen, which makes it up for its mediocre edge retention. The handle of the knife is made of G10 cover with multiple layers of steel. It gives a good grip and reduces the chance of slipping.
Despite these layers of steel, the knife is still lightweight like air at 0.26 lbs! And like most Spyderco knives, the Tenacious also has an opening hole found near the handle.
Tenacious features a liner lock mechanism. You can open it using only one hand. This feature is safe to perform, and it won't fail you in any circumstance. You can make use of your other fingers instead of the thumb to open the knife too.
4. Spyderco Dragonfly 2
If you have read my other blogs, you might know my undying love for Spyderco knives. And a Spyderco knife that fits so perfectly to be in this list is the Dragonfly 2. And it deserves the endless praise it gets.
The Dragonfly 2 is a small knife that weighs about an ounce and measures in at 3.33" when folded. The Dragonfly 2 is pretty runty with that 2.28" blade, it handles like a much larger knife.
It's an amazing EDC knife for women. The knife features a forward finger choil and an opening hole. The blade steel is the premium VG-10. Although the blade is small, the cutting edge runs the length of the blade that makes the DF2  incredibly efficient for any EDC task.
The handle is very lightweight, textured fiberglass that provides a firm grip and has an incredibly ergonomic design. And it also comes in a variety of colors (purple, pink, orange, black). When you hold this ergonomic handle in your hand, it feels like a natural extension of your body. I must say the handle design is great for fine detail cutting.
Well, when I talk about this knife I always recommend getting the DF2 with ZDP -189 steel. It's a more premium model and will cost you $20 more. Love the standard version.
But personally, I am not a fan of VG-10, this stainless steel blade is a bit of a pain to sharpen. Although you might not need to sharpen it often, as it holds an edge forever.
The blade has good corrosion resistance as well. It really is incredible, and to my mind is the best steel for a light-duty EDC knife. If it ever got dull and you didn't want to sharpen it, you could send it to Spyderco and, for a nominal fee, they'll put a brand new edge on it for you. Can't recommend this knife enough.
5. Spyderco Matriarch
The Spyderco Matriarch is designed to be a small folding knife but it's lethal. This karambit knife is a popular go-to because of its unique cutting edge. The Matriarch packs quite a punch that's highly appreciatable.
The cutting performance of this knife is top-notch, with this knife with you you can do cutting and slashing anywhere and on anything you want. This karambit knife features a pistol-like handle which makes it good for close-quarters combat.
The handle is quite comfortable to grip for left-handed and right-handed users. It's a great knife for self-defense. Someone can't disarm you without them being injured first if you are carrying this knife.
The length of this knife is 3.55 inches when the blade is folded and the overall length is 8.39 inches when the blade is open. The blade length is 5 inches with a convex edge and the tip is a clip point. With this length of the blade, the knife is pretty lightweight 0.22lb.
This knife can be comfortably concealed inside your breast pocket or your jeans pocket for quick access. The blade is made of VG 10 steel. While it's a very good steel for knife blades, I would still say as being made of stainless steel the Matriarch would need more maintenance. It can lose the sharp edge and dull quite easily. Since it has a fully serrated edge, you'll need special sharpening equipment to help you out.
The Matriarch folding knife uses the lock-back locking mechanism. The lock will only disengage when you're about to close the knife. With that, it ensures the safety and security of the blade in your pocket space.
The blade also has a hole on the blade that's near the handle. This hole is meant to help you unfold the knife using your thumb, which can be critical in sudden, defensive situations.
What I love most about the knife is, it has a serrated edge running from the tip down to the handle. When it comes to self-defense, serrated edges can help create a lot of damage than plain edge knives. The uneven cuttings can hit more veins and more flesh, which can definitely help you in dangerous situations.
Some other key feature of this knife involves, a four-position pocket clip and fiberglass reinforced nylon handle. This polymer material of Spyderco is one of the cheapest and toughest handle materials for knives.
6. Spyderco Delica
The Spyderco Delica and Spyderco endura are two of the most classic Spyderco knives. They have been called brothers to one another and have been around since 1990 in their original form.
From then to now they have undergone several evolutions and CQI improvements in the last 27 years. The Delica is a small knife with a 2.9″ blade and a 7.125″ overall length. The blade steel is VG 10 steel. The knife also features an FRN scale with the infamous Spyderco "bi-directional texturing" which provides a nice grip and skeletonized stainless liners for strength and weight reduction.
As the knife blade is made of non-powder stainless, it holds a decent edge and is highly corrosion-resistant. It also has a four-way carry and the classic Lockback design with Boye detent to prevent accidental release so that your hand don't slip and cut. The Delica is an EDC dream. It is the most common choice of the everyday carry crowd.
While Spyderco has come out with some really captivating designs in the ensuing nearly 3 decades since these debuted, they're still a great starting place for anyone looking to get into Spyderco, and thanks to their lightweight and pocketable dimensions they make excellent daily carry knives.
7. Spyderco Roadie Knife
Spyderco Roadie knife is a laid-back type of knife, a great pick up for a lot of simple daily tasks. It might not look like the sharpest knife compared to other knives on this list but still, I would say it's pretty great.
Typically we get a flipper knife to perform tasks that a typical edc knife can't do. And it gets those jobs done perfectly.
The roadie is made in Italy nice and its length is approximately 5 inches. The blade is manufactured with N690Co steel which is great blade steel.
This material is quite easy to clean and sharpen after rough use. It doesn't dull quickly and gets chipped like basic knife materials such as 420HC.
The handle of the Roadie features two pieces of fiberglass reinforced nylon that give a smooth and slim contour to the knife handle and at the same time good grip.
The handle is small, so it's easy to handle and maneuver. I personally own this knife and a problem that I faced with this design is, it gets twisted with keyrings or other things if I keep them all in my pocket.
I can't rave about the locking and deployment mechanism of this knife like the other knives on this list. But I would say, this really doesn't impact the knife's functionality and usage.
The blade of this knife performs like a straight edge, but it has a slight curve to do other types of tasks like cutting zip ties. This knife is also well-suited for opening packages and letters.
I would not recommend this knife for self-defense or any other tactical use. However, the Roadie is not great a choice to deal with slicing and preparing food. Don't let the small appearance, of this knife, fool you.
This folding knife can be just as handy as other knives on this list, and its usefulness can surprise you. The knife stays sharp for a long amount of time.
And has the best corrosion resistance and rust resistance compared to other knives on this list? It does everything you need as an everyday knife. What more one can ask for?
8. Spyderco NATIVE
The Native has been a staple in Spyderco's catalog since 1997. When I was just got into this whole knife game, I was awestruck with this knife.
The specs of this knife struck me as a potentially excellent knife. The lightweight, high-quality blade steel is just the way I like it. It has a good useful size just to get things done right and on top of that, it's affordable too? Sounds like a dream life, isn't it?
The Spyderco Native has an overall length of 6.875″, a 3″ blade, a weight of 2.45 ounces, and is made in the USA. It's a great knife to carry daily. This full-size life is so lightweight that you hardly even notice it in your pocket.
Previously the native had the old deep hold grind which honestly I didn't really like much. Now the updated version comes in a fully flat ground leaf-shaped blade which is more modern and clean-looking. It's the kind of simple and elegant blade shape that works well for everything from carving up a block of cheese to breaking down boxes to preparing wood shavings for a bonfire.
Over the year, Spyderco native made of several types of blade steel. From S30V to exotic steels including S110V and even Maxamet. I got mine in S35VN which is very easy to maintain. It holds a greater edge and is also very easy to sharpen. It has decent toughness and corrosion resistance.
I say every blade steel has some cons, but let me tell you 35VN is pretty damn perfect. Take it from a guy who is always looking for flaws in blade steels. But I couldn't find any in this steel. It's good by all the important metrics.
The handle of the Native 5 is big and boxy and compromised of two injections molded linerless Fiberglass Reinforced Nylon (FRN) handle pieces mated to a steel lock back and FRN backspacer, providing you with a comfortable handle that fills the hand.
There is a nice forward finger choil that is welcome on a good Spyderco. The handle is simple and utilitarian. There is no lack of grip either. And the best part is you can take the knife apart to clean the handle separately. The screw construction allows you to do that.
The Native also features an adjustable pivot, thumb hole, a "4 corners" clip. The base of the pocket clip straddles either the lanyard hole or the pivot, depending on whether you have the pocket clip placed for tip-up or tip-down carry.
In practice, my knife has done everything I've asked it to. It is an excellent slicer. It can thinly slice fruit, zip through cardboard, and handles heavier-duty chores as well.
9. Spyderco Harpy
Spyderco harpy is a pretty uncommon knife. It's not the best slicing knife as I would say but the pronounced curve, coupled with the aggression of the serrations, makes the Harpy a supreme pull cutter.
The blade of the knife is a 2.75-inch hawkbill blade. The Blade includes Rope, webbing, and other coarse materials which may prove to be too much for most common EDC knives.
The basic blade material is VG 10 steel which is solid all-rounder steel for knives. But Spyderco mixed hollow grind with it to maximize its sharpness and strength. The Harpy's handle is simple and comfortable.
It is consists of solid stainless steel. It is interesting because the Harpy has a gentle rise instead of a groove, and it works so much better. the handle feels less restrictive even though it is smaller.
The knife also features a back lock, lanyard tube, and a four-position metal pocket clip. This Japanese-made knife is a perfect defensive karambit knife.
While it usually carries a triple-digit price tag, But I would still say it's worth your money, and the Harpy is still reasonably priced for a Spyderco EDC knife.
10. Spyderco Vallotton Sub-Hilt Folder
This one had to be on the list of my favorite Spyderco knives. If you are a knife guy you have probably heard of Butch Vallotton. He is well known for his innovative way of converting manual knives into automatic knives.
Spyderco Vallotton Sub-Hilt Folder model SC149GP is the final result of the Butch and Spyderco collaboration. This knife marks a big turning point for the development of Spyderco.
The blade length of Vallotton is 3.75 inches and the handle is 5 inches long. It weighs around 6.2 ounces. The blade has a convex grind at the tip and a hollow grind on the cutting edge. It's made of S30V stainless steel.
I have already raved about this steel. This steel is considered to be one of the finest types of stainless steel used in the manufacturing of cutlery. The handle of the knife is polished with a Black G10 handle texture.
It also has a combination of fitted stainless steel bolster. And the combination boosts the aesthetic of the custom folder. It uses an Italian thick stock folder-style, and it has a Japanese blade shape and design.
The knife handle also features some jimping on the back portion of the thumb hole. When the blade is opened, the thumb ramp is also doubled. This is a fantastic collaboration between two of the greatest knife makers in USA history.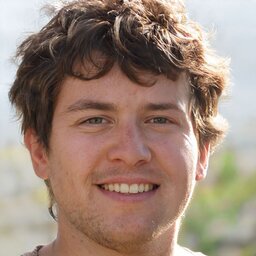 Hi, my name is Taras Kulakov and I'm a knife enthusiast. I have been collecting knives for over 30 years and I've owned literally thousands of different models over that time. My goal with this site is to share some of what I've learned about knives. You can find more info about Taras Kulakov here.