Finding the perfect pocket knife these days can be quite daunting for beginners and amateurs alike. There are so many factors to consider, such as blade steel, shape, method of use, handle material, weight, and size, that it can easily become over-complicated. On the high end of the market, you usually know you're getting a quality knife, but many of us just want a decent, low-budget EDC that we don't have to invest our life savings into.
10 Best Folding Knife Under $50 Budget EDC Knives
Cheapest knives first. I prefer this price range for absolute butcher knives that are likely to break or get lost. I also started the list with pocket knives with blades up to 3 inches, because I usually need a knife that will fit in small spaces. They are also very easy to pack with me, and usually, the smaller size means a lower price, so they are not too bad to replace in the likely event I lose one. This list was rounded out with larger knives for those who need the extra space for tough tasks.
What to look for?
Whether you buy an EDC knife online or in a marketplace, the rules for carrying the product don't change. Buying a product online is certainly a bit difficult because you can determine the quality, but that is the goal that you should simply buy from reputable brands (more on that later). Let's look at the circumstances you should think about when buying the best EDC knife under 50.
1. Reason
You cannot buy a knife just because it is fashionable. Remember that a knife is a weapon, and you must have a valid reason for having one (or more). Besides being a weapon, a knife is also one of the oldest tools known to mankind. In prehistoric times, flint flakes were used as knives for cutting and hunting.
A pocket knife is a useful tool for cutting open boxes, cartons, packages, cutting a belt free in an emergency, cutting small tree branches, and lighting a fire. If you are a paramedic, fisherman, hunter, mechanic, plumber, or electrician, you need an EDC knife every day. But if you are none of these, then you must have a valid purpose for an EDC knife.
2. local laws
Another important factor to consider is the local laws where you live. Not all countries allow you to carry a knife with you at all times. If your country allows public possession and use of knives, always carry a copy of the knife law in your pocket or wallet. When in doubt, do not carry a knife.
3. Weight
Since an EDC knife is packed in a pocket, its weight needs to be evaluated before you buy it. How much is appropriate to carry in a pocket? The perfect weight should not be more than five ounces. Most lightweight pocket knives can do a lot, so you won't be forced to reach for the bigger and heavier ones like Crocodile Dundee got to run with, or the Indian in the amazing sci-fi action thriller Predator.
4. Blade Length and Shape
Both the length and shape of the blade should be determined by your preferences. The perfect blade length of EDC knives is between two and five inches. Anything longer than that is difficult to support.
When it comes to the shape of the blade, there are seven different patterns that you can choose according to what you want to use the knife for. Some of the most popular blade shapes are the Drop Point, Spear Point, Clip Point, Trajectory Point, Tanto, Sheepsfoot, and the Wharncliffe.
5. Cutting Edge
The cutting edge of the blade defines how sharp your knife is and how easy it is to sharpen. While there are many different edge styles, some of the most popular is the Full Flat Grind, the V Grind, and the Hollow Grind. The full flat grind is easy to sharpen and use because it has less surface area. V-grind blades weigh more because they have more volume in the body. Hollow Grind blades are better for cutting delicate fabrics.
6. Handle Material
EDC knives are usually made of stainless steel or carbon steel, but the handle appears in a variety of different materials. Metal, thermoplastic, fiberglass reinforced nylon, and carbon fiber are some of the different common materials used to make EDC knife handles. Metal is the most expensive and generally less durable than other types of handles. There are often other features on the handle for better grip and control.
7. Cost
How much do you have to spend on a knife? EDC knives start at just $10 and go up to $2,000 for a custom-made one. If you need decent quality under a hundred dollars, several reputable brands offer many models of EDC knives. For $50, you can get a quality EDC knife that will serve for years.
Other features of an EDC knife to consider are the blade and pocket retention, the opening mechanism, and the type of lock. These features differ from one knife to another. Brands give the same knife in different distinctive features; therefore, you can choose the one that completely meets your expectations.
Final Word:
Putting together a list like this is a lot harder than you might imagine, because in this price range there are literally hundreds of options, and each one has its own advantages. I feel compelled to mention the following knives that I really like, but just didn't make the cut (no pun intended!):
FAQ:
What is a pocket knife?
We think a good pocket knife is an essential everyday tool, so we spent hours researching, pouring over customer ratings, and sifting through specs.
What kind of situations do you intend to use your pocket knife for?
USE – A good pocket knife will certainly come in handy in all kinds of unexpected situations, but consider what you intend to use your knife for most often.
What are the features of a pocket knife?
SIZE AND WEIGHT – A pocket knife should be compact and light enough that it won't bother you to carry it in your pocket, but large and robust enough to fit comfortably in your palm and be effective for the task at hand.
What Blade Shape Is Best?
If weight savings are a chief concern, a mini pocket knife might be your best bet BLADE SHAPE – The knives on our list are equipped with a range of blade shapes, but most are some form of the classic drop-point, which offers excellent versatility for various cutting and slicing tasks.
What Can You Do With a Pocket Knife?
That's because having a good pocket knife can come in handy in a surprising number of ways, from everyday tasks like opening packages or prepping a snack to emergency applications such as self-defense or outdoor survival alike.
What are the benefits of carrying a Kershaw Fraxion?
It delivers great value for money, with a barely-there total weight of just 2 ounces and a clip point shape on its 8Cr13MoV stainless steel blade that makes short work out of your daily cutting and slicing needs, especially with its hollow grind geometry.
What are the features of an EDC knife?
For general everyday use, you'll most likely want a folding pocket knife with a locking mechanism, clip, and a blade that's around 2.5" to 3" long.
What length knife blade should I buy?
Blade length and shape: A drop-point shaped blade between 2.5" to 3.5" long should handle most everyday tasks.
What is the pocket clip?
The pocket clip is simply one of the best you'll find and can be positioned for tip up or down carry.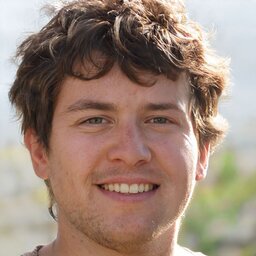 Hi, my name is Taras Kulakov and I'm a knife enthusiast. I have been collecting knives for over 30 years and I've owned literally thousands of different models over that time. My goal with this site is to share some of what I've learned about knives. You can find more info about Taras Kulakov here.
Last update on 2023-03-13 / Affiliate links / Images from Amazon Product Advertising API