Head to Head
In the knife industry, one name that has been standing out for decades is Spyderco. Call me a Spyderco fanboy, but I can't get enough of their knives. The team from Golden Colorado has my whole heart.
Today we will be looking at two of Spyderco's core products- The Spyderco Manix 2 and Spyderco Paramilitary 2. Both of these Spyderco models are very well known in the industry and features Spyderco's signature pocket clip, one-hand opening method the infamous "Spydie hole", grip, and the extraordinary high manufacturing design.
So today we decided to put these popular edc knives up against each other and to help you find out which one is best for you.
In this blog post, we will show you the similarities and differences between both of these knives so you can decide which one is best for you. And we also have a surprise option to make your purchase worth it for you. Of course, it's not a battle to the death, but it's gonna be a score to pick a winner.
The hand-to-hand comparison comes down to the basics- the overall length of the Manix 2 is 8.03 inches and weighs 5 oz, with 3.37 inches blade length, which is made of CPM s30v stainless steel, with satin black coated finish and blade style is the drop point. And the overall length of paramilitary 2 is 8.28 inches and weighs 3.75 oz with 3.44 inches blade length made of CPM s30v stainless steel, and the blade style is a drop point for maximizing performance.
Spyderco Manix 2 vs paramilitary 2- Key Comparisons
Spyderco Manix 2 and Spyderco paramilitary 2 are both big strong working knives. They have each got impressive blades but they aren't so overbuilt that they become boat anchors in your pocket. They don't weigh more than 5 oz. We are at 3.75 oz on the paramilitary 2 and 5 oz on the Manix 2. You can certainly say the paramilitary 2 is featherweight and easy enough to carry than the Manix 2.
Both of these knives feature drop point blade and they are made from s30v stainless steel which will provide you a good long-lasting edge especially when there are so much of it to work with. Each of these has plenty of reaches to take care of big jobs. But if this SV steel doesn't do it for you, there are upgrade options for Spyderco knife with more premium alloy.
Although in terms of the overall length the paramilitary 2 is slightly larger than the Manix 2. But the usable blades are neck and neck with the sharpened edge nearly identical at about three and a half inches.
These two knives are much more similar than they are different. Some parts are even common to both knives including the screws, lanyard hole, "Spydie hole," and the pocket clip.
The locking system on both of these knives is excellent. The PM2 features Spyderco's infamous compression lock and the Manix 2 features a ball bearing lock mechanism. The ball bearing lock system has a ball bearing that is held captive in between two tabs that stick out on each side of the handle with a spring behind it that thrusts it forward into the blade.
The manix lock provides more security and is a bit more sophisticated than the PM2 as the compression lock is a little average joe in my opinion. But I'd say both of these lock systems have a strong mechanism, are very sturdy and proven. You can keep your hands away from the blade path completely when you are closing the knives for safety. The ambidextrous nature is going to be a theme you will see repeated on both of these knives.
Side-by-Side Comparison- Spyderco Manix 2 Vs Paramilitary 2
SPECS

 

Manix 2

 

Paramilitary 2

 

Overall Length

 

8.5"

 

8.28"

 

Blade Length

 

3.37"

 

3.44"

 

Blade Steel

 

CPM S30V

 

CPM S30V

 

Knife Weight

 

5 Oz
 3.75 Oz

 

Blade Style

 

Drop Point

 

Drop Point

 
Spyderco Manix 2 vs Paramilitary 2 – Key Similarities:
Steel: Both the knives have the CPM S30V stainless steel. This steel offers great corrosion resistance, great wear resistance, and durability, and comes with solid edge retention. It's very easy to resharpen. This is for the base model. But Spyderco lets you customize your knife blade for both models.
Blade: Both the knives have a drop point blade with a hollow grind. And it can be had with a plain edge, partially serrated, and even a fully serrated edge.
Handle: Both knives feature Spyderco's famous bi-directional G10 textured FRN handle. This g handle material offers plenty of grip and strength without a lot of weight
Design: Both the knife features Spyderco's signature finger choil and thumb spine.
Spyderco Manix 2 vs Paramilitary 2- Key Differences:
Overall Length: Para 2 offers more length at just over 8.28 inches vs 8.03 inches on Manix 2. The PM2 has 3.44 inches of blade length the Manix 2 comes with a 3.37 inches blade length.
Weight: The PM 2 weighs 3.75 ounces and The Manix 2 weighs 5 ounces.
Lock System: The Manix 2 Features a ball bearing lock, on the other hand, the PM 2 comes with a compression lock.
The Manix 2 features Spyderco's famous leaf-shaped blade with a full flat grind and it works well for just about any scenario. From EDC to tactical and even food prep this is going to work very well.
The Spyderco Manix 2 features S30V steel. This is a fantastic all-around option for an edc knife. It's stainless and brings great edge retention to the table. But if this still doesn't do it for you, there are upgrade options for Spyderco knife with more premium alloy.
It has a bar or toggle that runs through both sides of the handle. This enables it to be a fully ambidextrous system and it keeps your fingers out of the path of the blade when you are actuating them. Another advantage of the lock it brings to the table is easy deployment with smooth-riding pivots. With this design, you can flip them open and close if you want to or you can go more traditional one-handed opening.
The Manix 2 has Spyderco's signature round opening hole and compliments the lock's ambidextrous nature by making it easy to open with either hand. When it comes to the handle, the manix 2 features flat scales. With a beak on the end of the pommel, this folding knife is a little bit more restrictive but to get over that it offers more space overall, thanks to the full-sized finger choil that lets you choke up and lets you get right behind the edge with your grip for better control.
It comes with a polished stainless clip with a reversible design that clips the knife in a tip-up configuration, making it more perfect for both left and right-handers.
The Spyderco Paramilitary 2 is the most loved knife in the EDC community. This knife is so iconic is sort of an upgrade to the previous version of Paramilitary.
Design and made in golden colorado, this Spyderco paramilitary 2 features an overall length of 8.28 inches and a blade length of 3.44 inches. Blade thickness is 0.14 inches and the blade is full-flat ground for maximum performance. You can get the blade in a fully serrated version or plaid edge version.
Regular production versions of the pm2 feature a razer sharp s30v blade with a satin or black coated finish and a black g10 handle.
Starting with G10 handle scales, the blade on this model features s30v steel. It has a forward finger choil, which makes it more real estate for larger hands.
The four-position pocket clip and a large lanyard hole are added to the versatility. If you prize slicing efficiency, you'll appreciate this blade's full flat grind and fine tip.
The paramilitary 2 features Spyderco's compression lock. In using this sort of behaves like a liner lock that's activated from the rear as opposed to the front and it also makes one-handed operation very simple. You can open and close the knife without your fingers crossing the path of the blade.
Spyderco produces higher-end versions of the paramilitary 2 rounding it out with both standard models and sprint tuns using the most exotic handle materials and steels available today.
Still Can't Decide? Here's an Alternative – Spyderco Delica 4
If the Spyderco Manix and the paramilitary 2 don't do it for you, we have got another option for you with some more tactical styling that we think deserves to be in the same breath as those other two competitors. Let me introduce to you the EX03 from the Hogue.
The built quality on this knife is impeccable. Made in America Hogue has some of the best factory edges in the business. Thanks to the button lock it has what it takes to stand toe-to-toe with the competitors.
The blade can be opened and closed with the same degree of safety and the security is enhanced even further by the sliding tab which allows you to lock the blade open preventing any chance of accidental disengagement from the button lock.
Flat ground, drop point and tanto blade profiles are available in stonewashed 154cm blade steel and they are only available in a plain edge blade shape but you do have the option for a 3 and a half or a four-inch blade offering more reach than other knives in the same category.
The handle is what sets Hogue apart from its competitors. The handle is available in black or matte brown polymer and is forged in a single piece, creating a very strong foundation and eliminating the need for extra pieces like screws or a backspacer.
Hogue also offers a higher-end version of this knife but it carries a different name the EX01. And the handle feels and the balance is even better than the base model. So get the one that is better suited for your needs and preferences.
Final Verdict
Here's my take on the comparison to the Paramilitary and the Manix. The Paramilitary 2 is James Bond, a style-and-a-half Bond who doesn't wear a tuxedo and is more than a little bit sexy but supremely capable and deadly when necessary. If you like Rambo movies or have any affinity for the knives you saw in them, you'll love the Manix. It has a wicked-looking carbon steel blade with a razor-sharp edge, and it will give you the confidence and edge you'll need to chop firewood, cut rope, whittle, and more.
I like the Paramilitary 2's compression-locking strap over the Manix's ball-locking strap. I also love the Para 2. It feels so satisfying to pull the plastic part back over the handle. That being said, if I were heading into the wilderness, then I might opt for the more rugged, Manix 2.
In Manix 2 Spyderco has created a pocket knife that is outstanding at several tactical uses and is designed for a whole host of uses. The blade is made from titanium steel that is hard enough to cut through things but also easily flexible, which makes it much easier to control when using it.
When you're looking for a high-quality folding knife, you don't have to spend more than $100 to get a folding knife that's tough and easy to carry with you. As a fanboy, I'm delighted that Spyderco has created another new knife for their popular series. This knife will be my favorite in the series.
I recommend that you buy both because I think you'll be impressed by their high quality and the price.
Built like a tank, nice blade, good value for money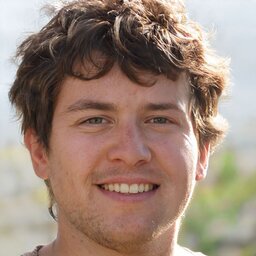 Hi, my name is Taras Kulakov and I'm a knife enthusiast. I have been collecting knives for over 30 years and I've owned literally thousands of different models over that time. My goal with this site is to share some of what I've learned about knives. You can find more info about Taras Kulakov here.