I recently received a Zero Tolerance 0393G for review, and after some extensive testing, I've got a new appreciation for the ZT brand. I'm going to be honest. When I first saw this knife, I thought it was a piece of crap. Sure, it was functional, but there was something very off about it. And then, after a thorough test, I realized what it was – the scale. It was an incredible piece of irony.
The knife is a "tactical" version of the popular Griptilian, but instead of having the full-size blade, it has a mini version of the 0566, one of ZT's most popular and successful models. That's not exactly what you would expect to find in a tactical folder. But if you think about it, why shouldn't they? A lot of people use tactical folders, and some of them are just fine. The 0393G fills a void in their lineup that they've been missing. It may not be perfect, but it is functional, and it is very affordable.
If you are looking for the best Zero Tolerance knives, then you should know that this is one of the most popular knives. Now a new version of the 0393 comes with a glow in the dark carbon fiber overlay and Rick Hinderer's hard-use "working" finish.
Let's take a look at Zero Tolerance Hinderer 0393GLCF Features.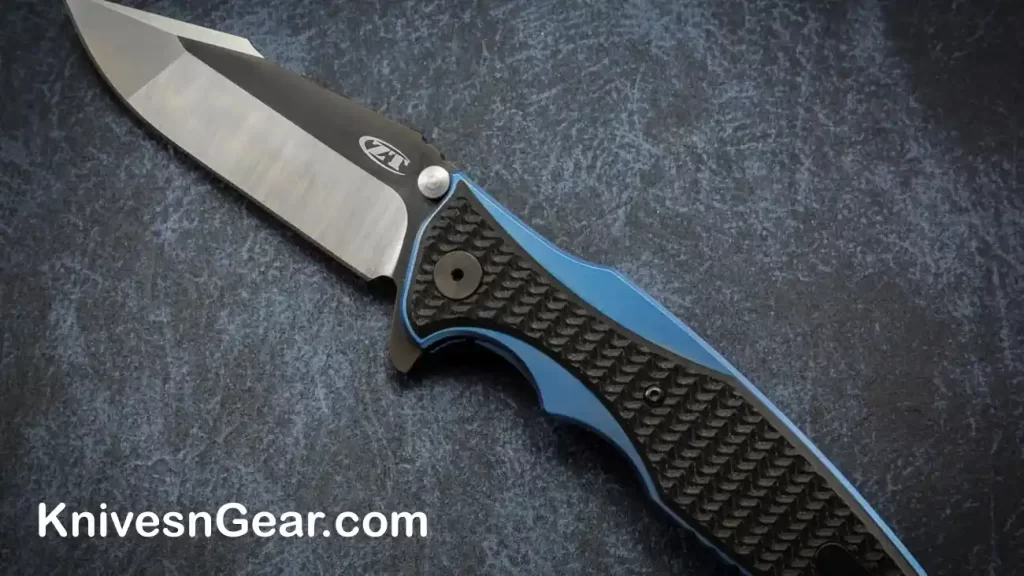 Dimensions and Blade Details
Review The ZT 0393 is an interesting knife. It is larger than my ZT 0560 and 0566. It measures 9 inches, which makes it slightly smaller than the Griptilian. However, the 0393 is much thicker, and the handle is significantly longer. The handle is made from titanium and has a carbon fibre overlay on top.
The frame lock mechanism is identical as well. While I wouldn't necessarily recommend this knife as a new EDC, it is a great addition to the collection and will serve as a backup. If you are looking for a backup knife, the ZT 0566 is probably more your speed.
This knife comes from ZT's "Custom Series". It features custom stainless steel liners and a full flat grind. The blade shape is an unusual "drop point" with a slight upward curve. It looks more like a spear point, but it isn't.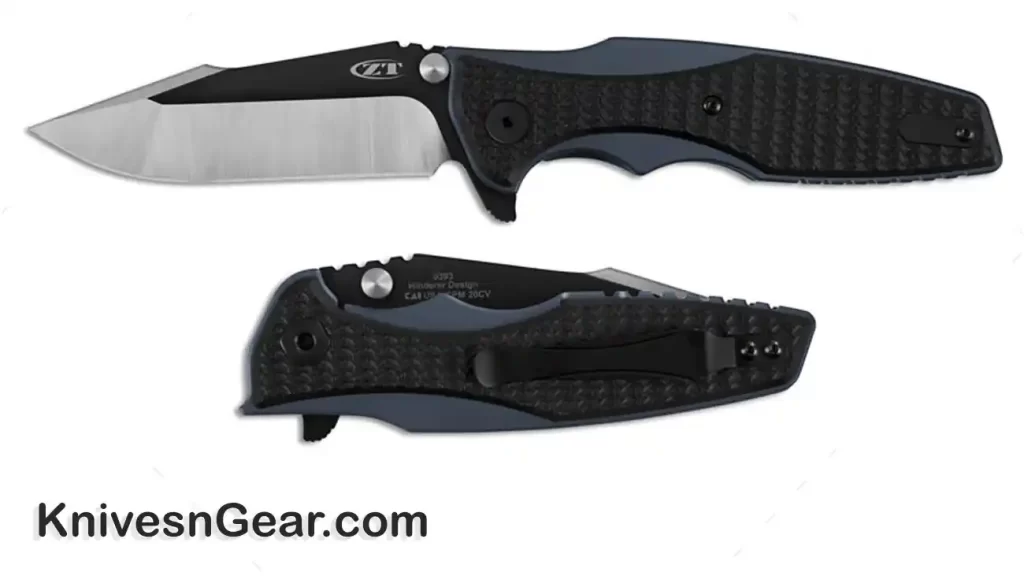 The blade geometry is more akin to a drop point with a small secondary bevel at the spine that gives it a slight downward curve. This shape allows the blade to be used for a variety of tasks. The full flat grind makes it a great all-around knife that will take care of everyday chores and handle heavy cutting and scraping tasks.
It's perfect for light outdoor chores or the kitchen when you have to get to work on your weekend grilling. As with my 0566, I was given a knife from a thick piece of Elmax steel.
I had no issues with sharpening. My only quibble is that I wish it came with a wooden handle. I don't love the thinness of this knife's handle. I find it to be too light and thus doesn't offer much in the way of grip.
In the photos above, there is a faint line in the blade where the blade meets the handle. The edge is straight, but it's there.
It didn't bother me on this knife, but I'm not sure I would want to use it frequently. The line isn't as pronounced on my 0560, and I've never had any issues with lock-ups or other sharpening related issues.
Handle and Ergonomics
The 0393's handle is solid and beefy, with a slight curvature at the back that's comfortable to hold. The shape reminds me of a slightly larger version of the 0560 handles. There is some jimping, but it has been flattened out a bit, and it doesn't bother me in any way. The entire handle is well finished, but it feels like it could be a little better in the end. The pocket clip is a deep carry clip, and it's one of the best I've used on a user/tool knife. It's a full-size clip that can get in the way if you are using the knife for self-defence or other cutting applications, but it makes it easier to store and carry. Overall, this is one of the better user/tool handles that I have handled.
The main reason is the whole "titanium" look. ZT uses anodized titanium instead of stainless steel. While ZT has made some great knives in the past, I wasn't sure if they could deliver a knife this well. It's a very nice looking knife, but it was a little disappointing in the context of its $280. The knife seems like a million bucks, and while the blade is beautiful, the entire package is stunningly well put together. The whole knife feels expensive, and you can tell ZT took their time making it. But the knife is only a few weeks old, and as I've been finding out with Zero Tolerance, they are onto something with their new designs. I think this is a pretty fair representation of what the finished knife will look like.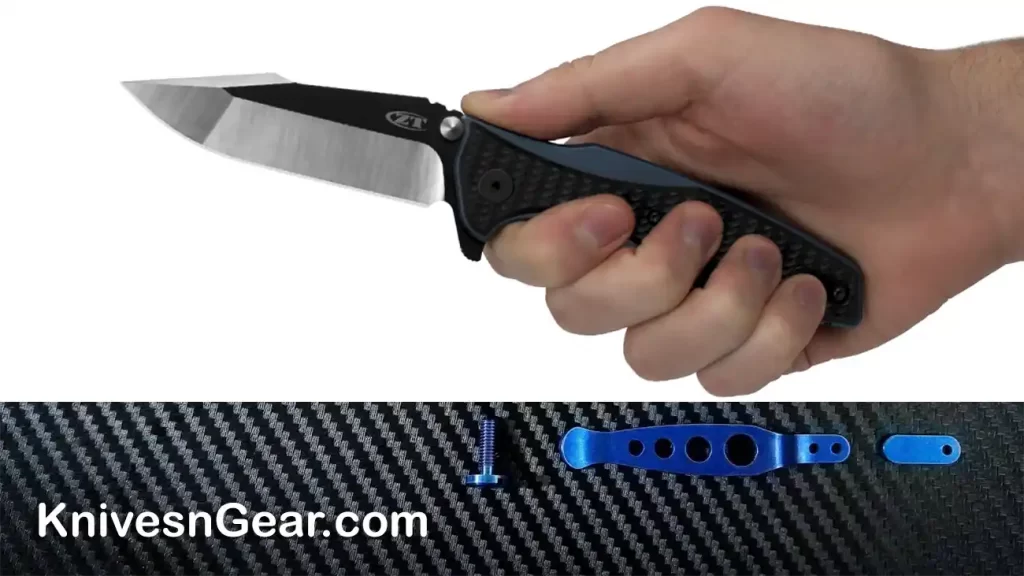 I'm not sure if this is the first version of this steel or the second. I'm not sure if ZT has any plans to sell this steel in the future. I know that ZT seems very dedicated to this blade and is trying to make it a very integral part of their brand. They've gone to great lengths to ensure it's perfect, and they are very proud of it. The finish is great, and they even went out of their way to put some titanium inlays on the liner and spine. The spine also has a little angle that helps with the grip. It's one of those little details that elevate the knife. I'm not a fan of these types of inlays, but I can appreciate them when they do them well. The blade is finished with a beautiful satin finish. This finish is done using a chemical process, and you can't see it at all on the knife. You have to look for tiny micro-fissures and pits in the metal that you can see under the finish. I'm not sure if this is an intentional effect or just bad luck. They can definitely look like scratches in the right light, but I have no idea what they were going for.
Deployment And Lock
I like that the blade is very close to flush with the handle here. That gives you a really solid "feel" of what's going on in the knife since it's hard to tell when the blade is out of the handle just by looking at it. The handle shape does not interfere with your ability to grip the knife securely, which is a nice thing to have. I did notice a little bit of blade stick when I was using the knife aggressively, but nothing like the Domino or Domina. Overall, I was impressed with how easy it was to deploy this knife, especially considering its size and weight.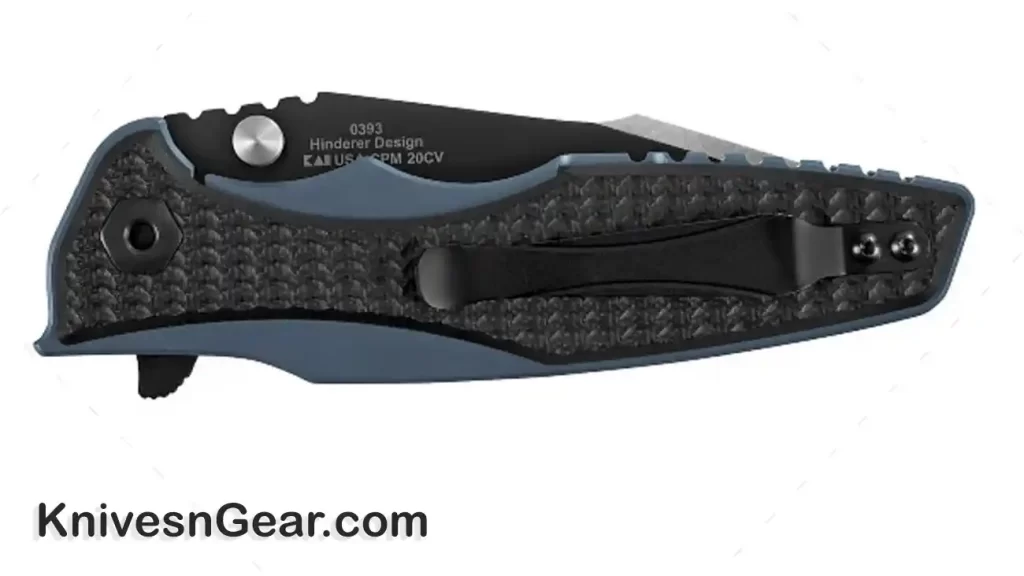 The blade does not stick in the frame at all, so you can't accidentally cut yourself while using it. The locking bar is pretty easy to push out of the way if you want to get in there and de-assist the knife. This is one of those knives where I would not have any problems carrying it as a pocket knife or even inside a pocket with my jeans. Lock bar engagement is solid and easy to disengage. It does seem to stick a little bit in the pocket, but it is not an issue for me.
Zero Tolerance 0393GLCF Specs
Steel: CPM 20CV
Handle: Titanium
Blade Thickness: 0.156″
Overall Length: 8.25″
Blade Length: 3.5″
Closed Length: 4.75″
Model Number: 0393GLCF
Weight: 5 oz.
Zero Tolerance Hinderer 0393GLCF Review
Blade

Handle

Locking Mechanism

Value

Quality
Summary
This knife is a great addition to any collection. It's made from quality materials and has a very nice weight to it. I've used it on some tough tasks, like cutting through wood, and it's worked great. The blade itself is extremely sharp and the carbon fiber overlay gives it a nice glow in the dark. It also has a good weight to it, so it feels solid and durable in the hand. I've used this knife to carve my own soapstone, and it did an amazing job. The blade was easy to clean too, which was a huge bonus. This knife is definitely worth checking out if you're looking for a high-quality, stylish knife that will last for many years.
Pros
Carbon Fiber overlay
Glow in the dark blade
3.5-inch blade is a harpoon-style version of Rick hinderer's "span to" blade
Harpoon shape offers maximum cutting power with a sturdy tip for piercing
Blade made from 20CV stainless steel provides superior hardness and corrosion resistance
Flipper is designed for easy opening with the KVT system
ZT fit and finish is second to none
All sets are proudly built in Tualatin, Oregon, USA by it's most skilled workers
Cons
Glow in the dark devices need sunlight to charge them

They don't work in your pocket.

Price is a bit high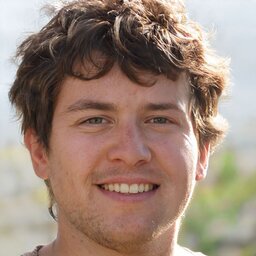 Hi, my name is Taras Kulakov and I'm a knife enthusiast. I have been collecting knives for over 30 years and I've owned literally thousands of different models over that time. My goal with this site is to share some of what I've learned about knives. You can find more info about Taras Kulakov here.
Last update on 2023-03-13 / Affiliate links / Images from Amazon Product Advertising API