Gordon Ramsay Knife?
You don't need to be an award winning chef or a professional cook. There are a lot of people to intends to taste a great cooking experience. Gordon Ramsay is considered as one of the most iconic personality in the world of cooking. He is the ideal of many professional and non-professional chefs. Who doesn't want to know about his activities and his list of favorite knives ? The answer is: Every kitchen lovers do.
Well in this article, we will let you know, which kinds of knives does Gordon Ramsay use and which brand he prefers. Also we will you what kind of knives does he recommend to you if you are on the way of becoming a chef or want to be one.
What Types of Knives Does Gordon Ramsay Use?
Most authentic resource said, The kitchen celebrity Gordon Ramsay prefers both Wüsthof or Henckels branded knives. You know, the award winning British chef will never select a random brand for himself. So it proves these brands are the best in the world. Wüsthof has been in the knife business since 1814 and Henckels is there since 1895. These two giant companies are dominating the knife market since the very beginning of their existence.
We have to inform you, Wüsthof or Henckels branded knives are not the only choices of Gordon Ramsay. Even though he uses these knives most often and he will always consider these brands as the bests, but there are some other knives he uses. So before you rush and spoil your collection here is a list of Gordon Ramsay's most preferred knife types.
Gordon Ramsay's Essential Kitchen Knives
Boning knife to cut around meat and bone
Flexible chef's chopping knife
Microplane for zesting
Paring knife for cutting fruits and veggies
Bread knife with serrated edge
Sharpening steel
What makes these Gordon Ramsay knives so special?
Gordon Ramsay has a set of recommendations for all the professional and non professional chefs. He also declared a number of knife sets that he always prefer to use in his professional life. We already mentioned the list above. Now we will discuss the importance of these knives and also the way they are used.
1. The serrated Knife or bread knife for cutting food with different textures
The serrated knives are used to cut the food with smooth and fine textures where you don't need to worry about having a perfect cut. The bread knives are made of serrated blade edges. The same types of blades are also used in saws and scissors. The blade is also referred to toothed or dented blades. The knife contains curved design and the handle is very comfortable to hold and use. The knife works as back and forth motion rather than downward pressure. Generally these knives are 7 to 9 inches in length.
These breads knives are famous for slicing bread pieces neatly without leaving any crumbs in the tray. Even though certain knives play different roles in the kitchen, but bread knives can be used in multiple tasks. It can be used in dicing tomatoes, strawberries, or even watermelons. The knife can also be used in leveling cakes and giving it a smooth and plain surface. All in a whole, A kitchen knife set without a bread knife is totally incomplete.
2. Chef's Knife for cutting, slicing and dicing meat
Gordon Ramsay likes Wüsthof or Henckels branded chef's knives because they are incomparable in cutting, chopping, dicing and thinning meat and other foods like this. Chef's knife, also called cook's knife comes with two different designs. The German and the French. The different designs have different style of cutting edges and they working points are also different. There are also a different type of this which is manufactured in the China. Chinese chef's knives are basically not designed for boning meats. At last comes the Japanese Santoku chef's knives. The word Santoku means "three virtues". Here in case of knife the three virtues would be dicing, mincing and slicing. Chef's knives contain 8 inches sharp blade. Also you can choose individual knives with different blade lengths starting from 6 inches to 14 inches.
3. Paring knife for delicate and precise cutting (fruits and vegetables)
Pairing knives are basically smaller in size. They are used for delicate and precise cut. These knives are normally used for cutting fruits and vegetables. These knives are comparatively simple and accurate. The best pairing knives are those that have the thinnest cutting edges. The knives contain blades of 3 to 4 inches long.
4. Boning knife for rigidity and sharpness
Boning knives contain long and thin blades which makes it easy to cut any shape of meat pieces. Boning knives can be both stiff or flexible depending on the material you are dealing with. They are comparatively sharper and stronger. The blade of boning knives are a little bit curved upwards. This curve allows the bone being separated easily from the meat. The straight blades are better for cutting bigger pieces of meat. Normally. boing knives are 5 to 6 inches long in average. Some of them are upto 9 inches, though this size is very rare.
Why you should Own the type of knives Gordon Ramsay uses
It makes work easier
These set of knives are considered as the world's best knife types based on their quality of skills and performances. There are a lot of brands on the market, but these types will be just the ideal set for any kind of people. either you are a processional chef, or you want to be, cooking is your hobby. If you are confused about the quality and the performance of these knife sets, just keep in mind, Gordon Ramsay will never use a knife that doesn't suit the tasks. Rather he will always use the sets that is perfect, suitable and that can reduce the wastage of time and effort.
Most of them are multipurpose
Even though knives are manufactured for special purposes. Certain knives are made for their particular purpose of use. But these knives on this list are made for pretty much every types of cuts. Either you want to cut meats or slice fruits, there are always multiple options for you to choose from. Moreover all these knives contain different features that are suitable for completing multiple tasks.
More done in less time
The knives on the Gordon Ramsey list are always manufactured keeping all the essential issues in mind. Everyone of us want some kitchen tools that will help us making food in the least amount of time. For that we need some materials that were made depending on the technology and high efficiency. However, these knives were made to complete your cut in the minimum amount of time. Also, you don't have to worry about perfection, there are some features on these knives that ensure that the cut you make in all perfect. Also, the knives contain some safety features to reduce the risk of accident.
Conclusion
In this article we described all the beneficial and effective advantages of the knives that Gordon Ramsay uses. The list contains all the knives that a cook and professional chef might need while cutting some food items. One thing is for sure, these types of knives are undoubtedly the best types you will find in the market, and you will be completely set up to do all your tasks perfectly with these knives. Some of them might be a little be costly. But the thing you should remember is, the thing which is expensive is the best thing you will ever own.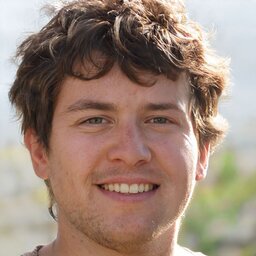 Hi, my name is Taras Kulakov and I'm a knife enthusiast. I have been collecting knives for over 30 years and I've owned literally thousands of different models over that time. My goal with this site is to share some of what I've learned about knives. You can find more info about Taras Kulakov here.