What is a rescue knife?
A rescue knife is a tool designed to be easily carried on a person or in a pack for rapid deployment.
Rescue knives are primarily used by firefighters, police, and emergency medical services personnel to quickly cut through plastic or other protective clothing during an emergency.
Rescue knives are useful rescue tools that include multiple rescue components in one efficient instrument.
It can be used to cut seat belts, pry off windshield wipers, break through windows, etc.
Disaster can happen anywhere at any time. Your car might careen off the road before you land upside down in a creek or your clothing could get trapped in an escalator.
In either case, only a knife can save you. While a knife can save someone in a pinch, manufacturers have created models specifically designed to aid in a rescue.
There are 20 of the best rescue knives on this list. There are different designs and styles of these, from small folders to large fixed blades.
Take a look and let us know your favorites.
1. Kershaw Funxion – Rescue knife with glass breaker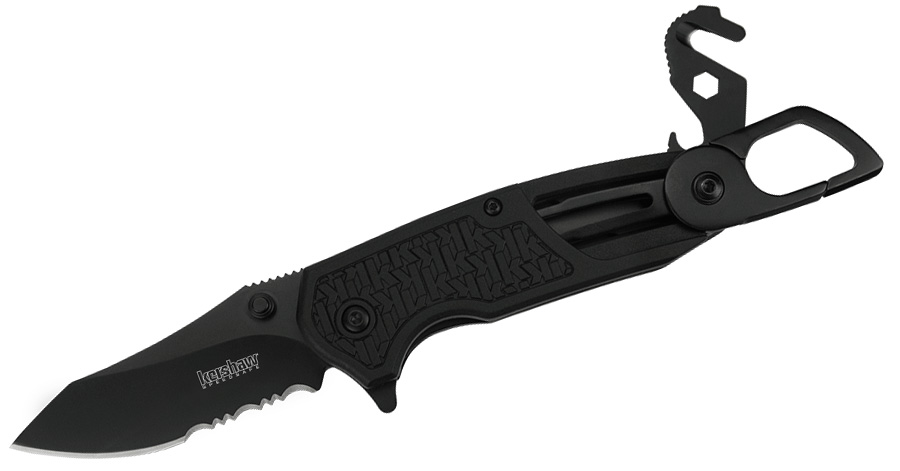 The Funxion EMT is an updated knife version and features a feature-rich design. The knife has a partially serrated blade that deploys with the SpeedSafe assisted-opening mechanism.
There is a carabiner clip, a wrench, a cord cutter, a glass breaker tip, and a screwdriver tip hidden inside the K-texture GFN handle. In the event of an emergency, this multitool would be a great addition. This knife can be used by an EMT or medic.
2. Spyderco Assist – Spyderco Rescue Knife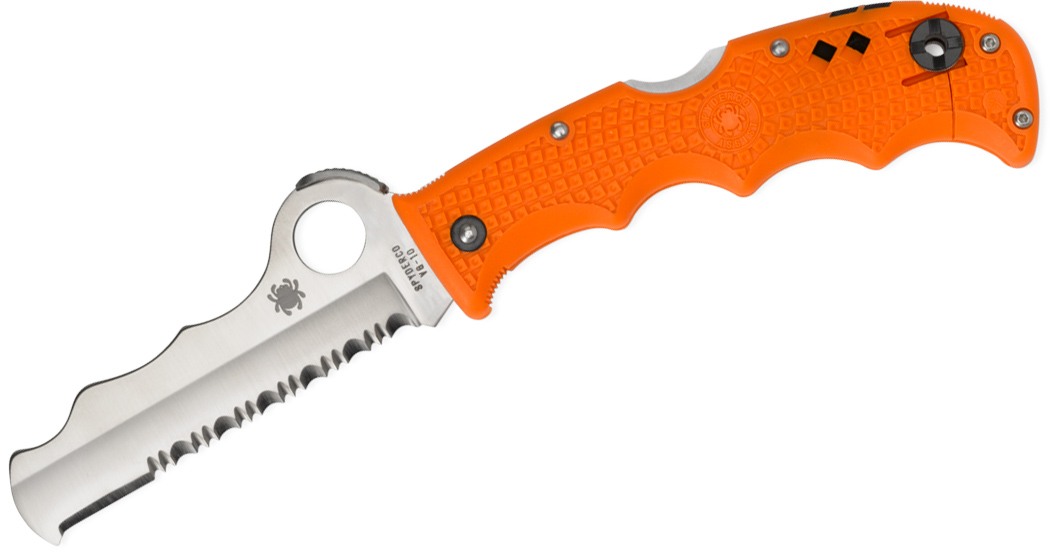 There is no denying that they are great at their job and that they make some strange knives. The Assist is the same as every other one.
The knife was designed to be used by emergency, fire and rescue professionals, as well as civilians who like to be prepared. There is a partially serrated edge on the 3.687-inch VG-10 blade. The Round Hole and the protrusion aid the easy one-handed opening of the knife.
Whether you are talking about the retractable carbide tip, survival whistle, or wavy blade, the handle is jam-packed with features.
3. KA-BAR BK3 Becker Tac Tool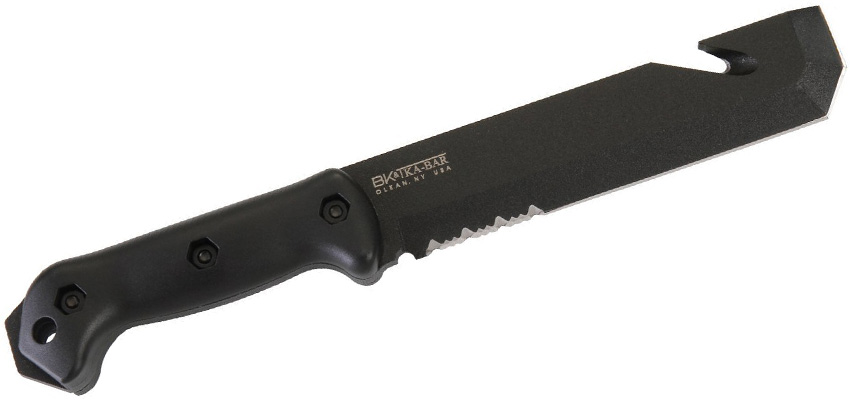 Rescue knives do not have to be in a folder. Few fixed-blade rescue knives are as rigid as the KA-BAR BK3 Becker Tac tool. The knife you can use to save someone from a burning building is a real beast.
The 7-inch blade is made from Cro-Van steel and can be used. The handle is as durable as the blade. It's good enough for a SWAT team if it's good.
4. Gerber Rescue Knife Hinderer CLS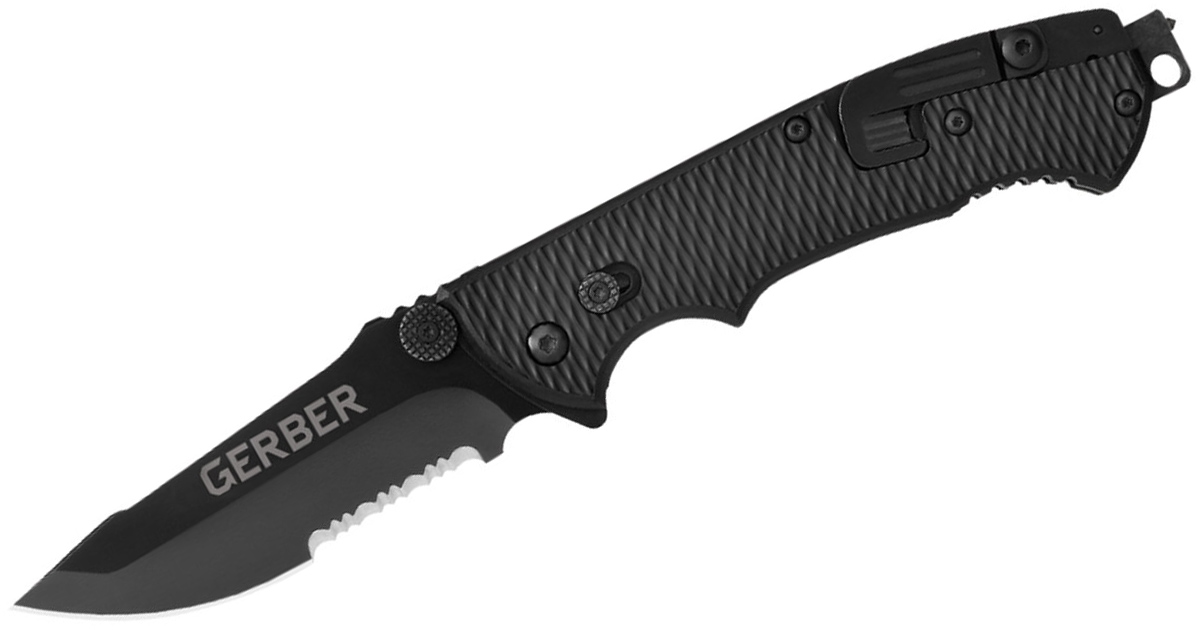 Rick Hinderer may be a famous knifemaker, but as a former firefighter and EMT, he also knows a thing about rescues. He put his experience to use in the Gerber Hinderer CLS.
Standing the Combat Life Saver, the knife features a 3.5-inch partially serrated blade with a large thumb stud for easy opening with gloves. The handle also has a seatbelt cutter, glass breaker, and oxygen tank wrench.
5. Boker Plus Cop Tool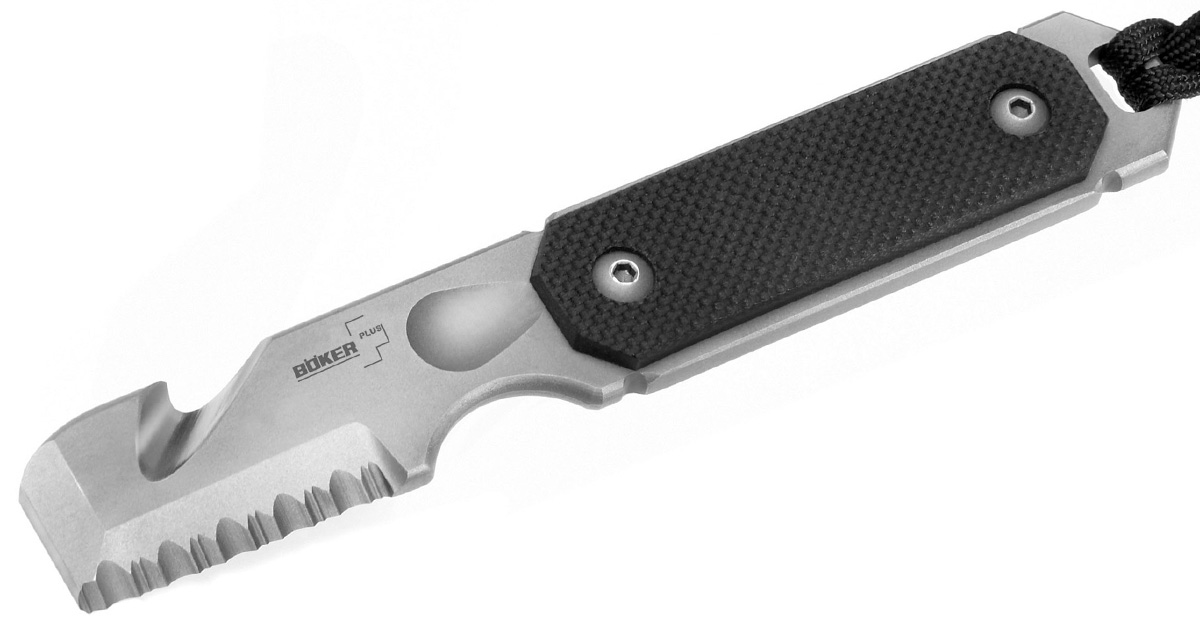 The Boker Plus Cop Tool is an amazing EDC. This fixed blade is not your typical knife in that it is designed to pry, chisel, hammer, and shatter glass. When you're in a jam, this knife can do it all.
Unfortunately, as of this writing, the knife is out of stock everywhere. I'm hoping it comes back in stock soon.
6. Smith & Wesson First Response SW911B 8.2 in – Tactical Rescue Knife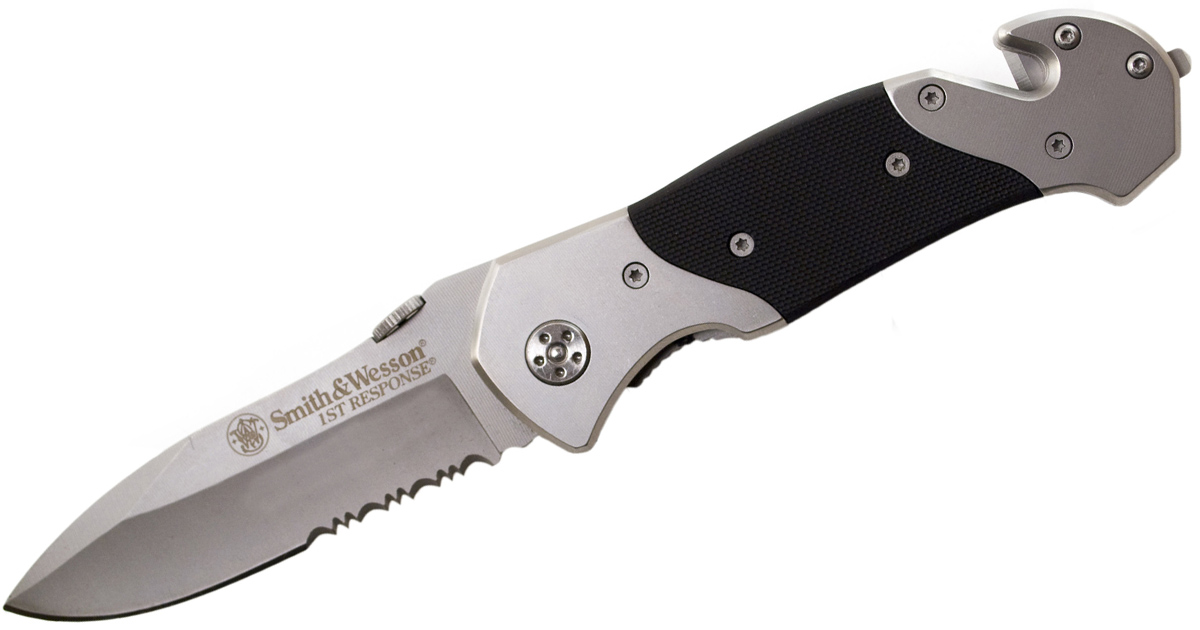 Smith & Wesson makes a variety of First Response knives. The difference between these and many others on the list is they're dirt cheap. These are knives you shouldn't be afraid to put through the wringer in the event of an emergency.
The S&W SWFRS First Response is a good choice at $16. It comes with a liner-locking partially serrated blade, a seatbelt cutter, and a glass breaker.
7. Benchmade Triage 916SBK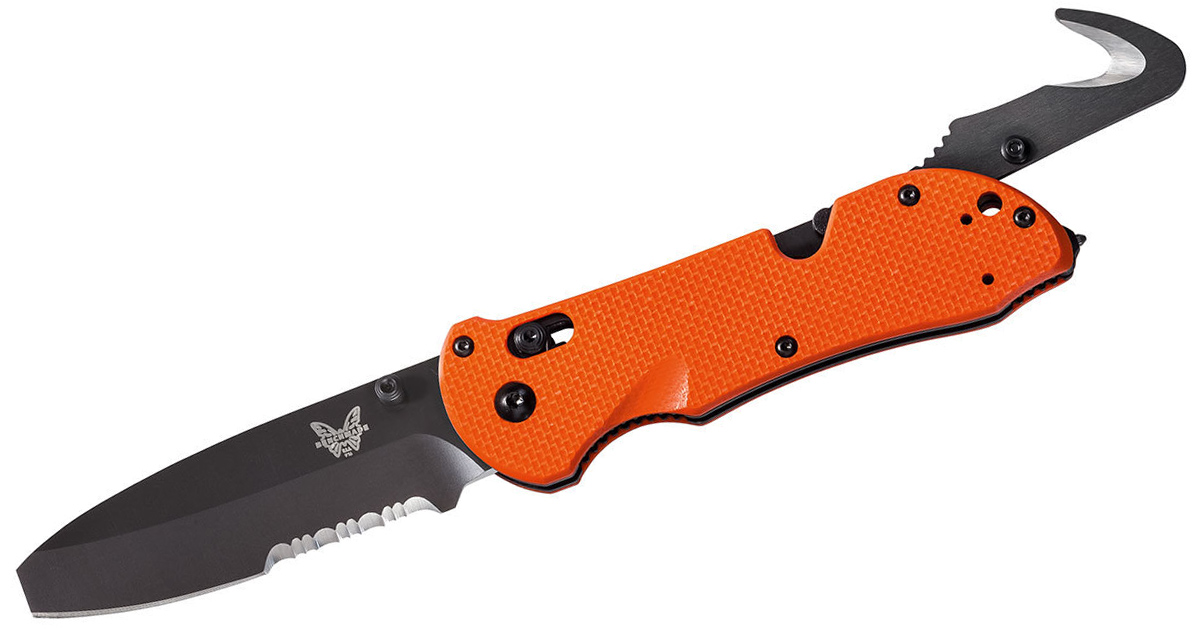 From the cheap S&W, we make a turn toward the higher end with the Benchmade Triage. When you want something with a little more quality and features, the Triage is a good way to go. The "world's foremost experts have tested the knife." It has a 3.4-inch partially serrated blunt tip blade, a safety hook, and a glass breaker.
The blade uses N680 steel and engages with the always-reliable AXIS locking mechanism.
8.  ESEE Imlay SAR Swiftwater Rescue Knife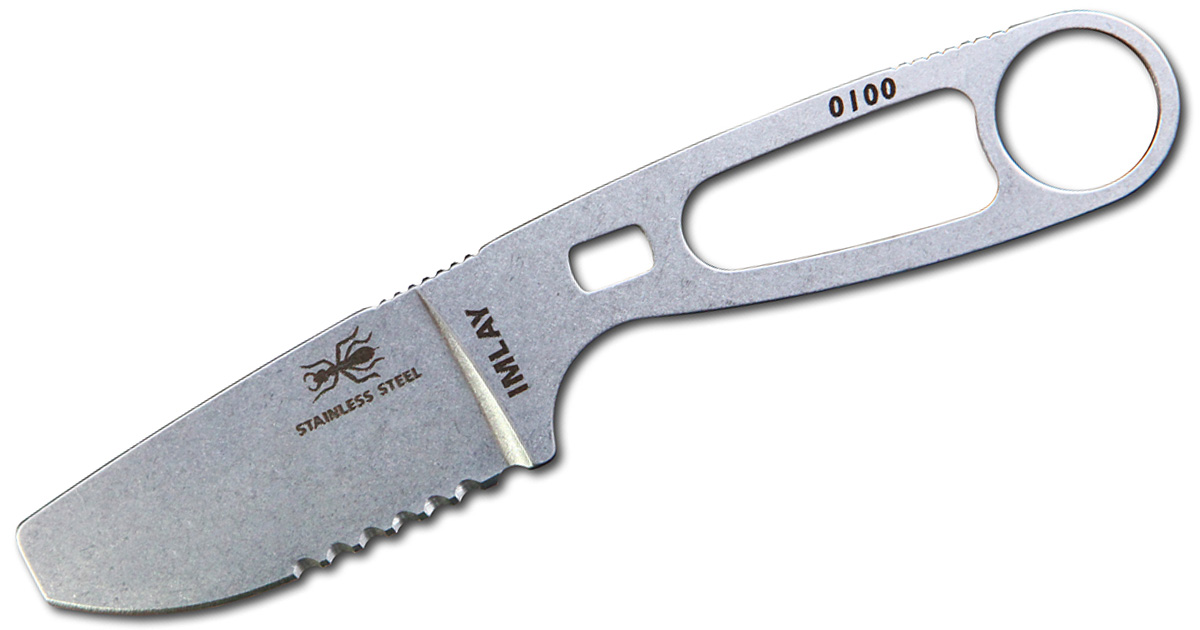 The ESEE Izula is one of the best EDC fixed blade knives around, so ESEE did the logical thing and made a rescue version of the knife. The result is the Imlay.
The Imlay features the same general design as the Izula but with a partially serrated blade and a blunt tip.
9. Victorinox Rescue Tool – Seat Belt Cutter & Window Breaker Knife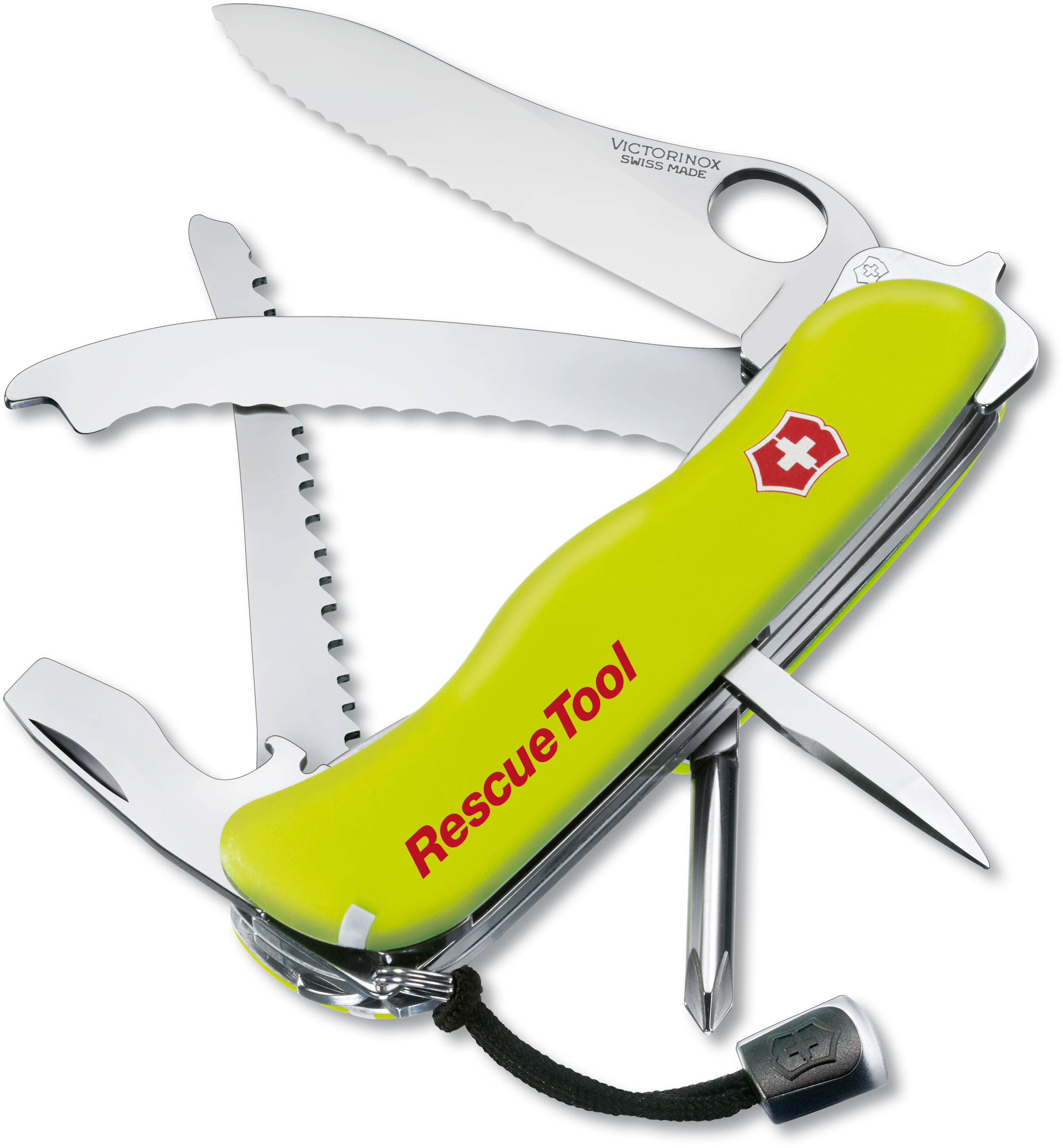 A simple Swiss Army Knife is often good enough to get you out of a jam, but Victorinox created a true rescue tool with the help of rescuers. The result is simply named Victorinox RescueTool.
It features a seat-belt cutter, a locking blade that opens with one hand, a disc saw for shatterproof glass and a glass breaker. The handle comes in either luminescent or black.
10. CRKT M16-01KZ EDC Folding Pocket Knife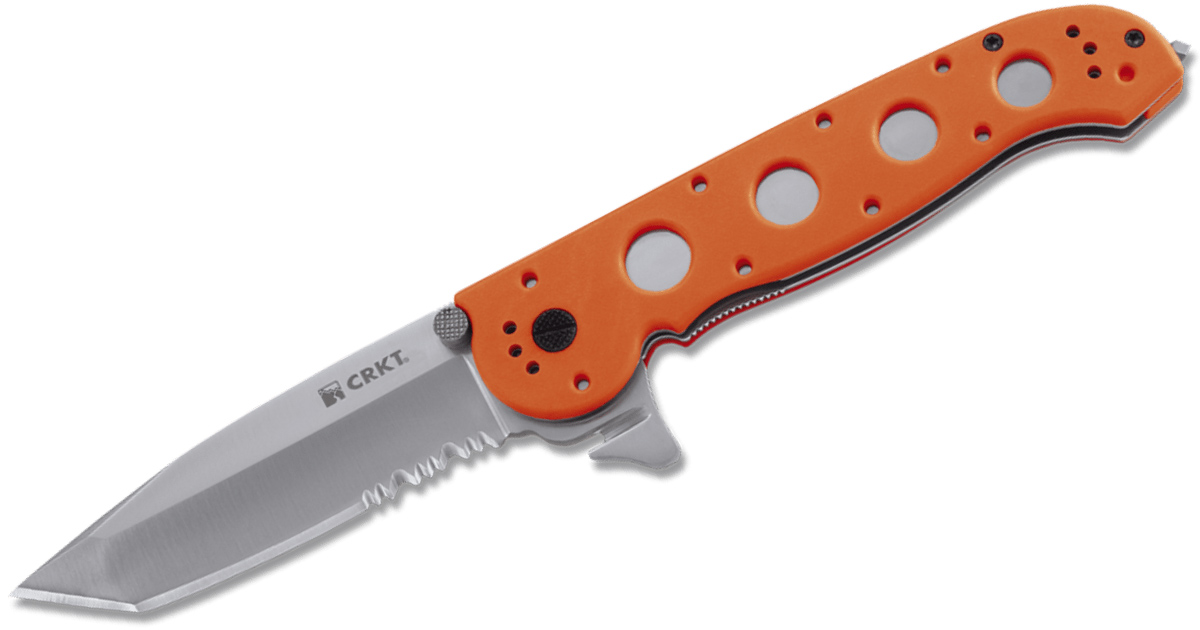 There is no shortage of models of the CRKT M16. As one of the flagship lines for the brand, you can find it in a ton of different iterations, including the rescue version.
The M16-14ZER is designed for the emergency services field. It features high-visibility orange scales and a partially serrated 3.75-inch blade. A seatbelt cutter is added to the flipper tab and a glass breaker at the butt.
11. Boker Plus Rescom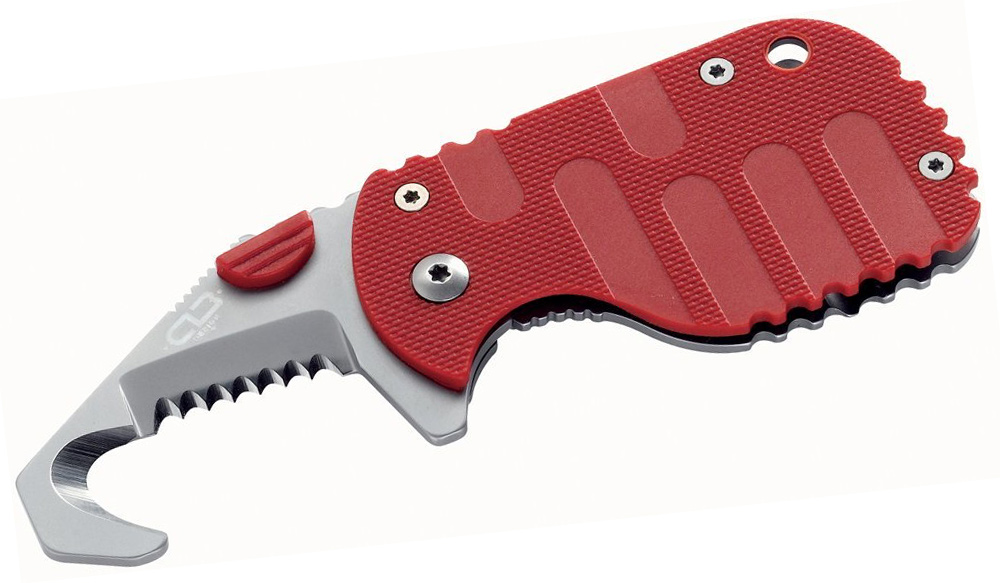 Chad Los Banos has created a lot of interesting designs for Boker, including the Rescom. This bizarre little folder looks unusual but works flawlessly for rescue workers and is based on the Subcom.
The 1.88-inch cutout blade has a seat-belt cutter and serrations that can save you in a hurry. It is available in red or black handle scales.
12. Cold Steel SRK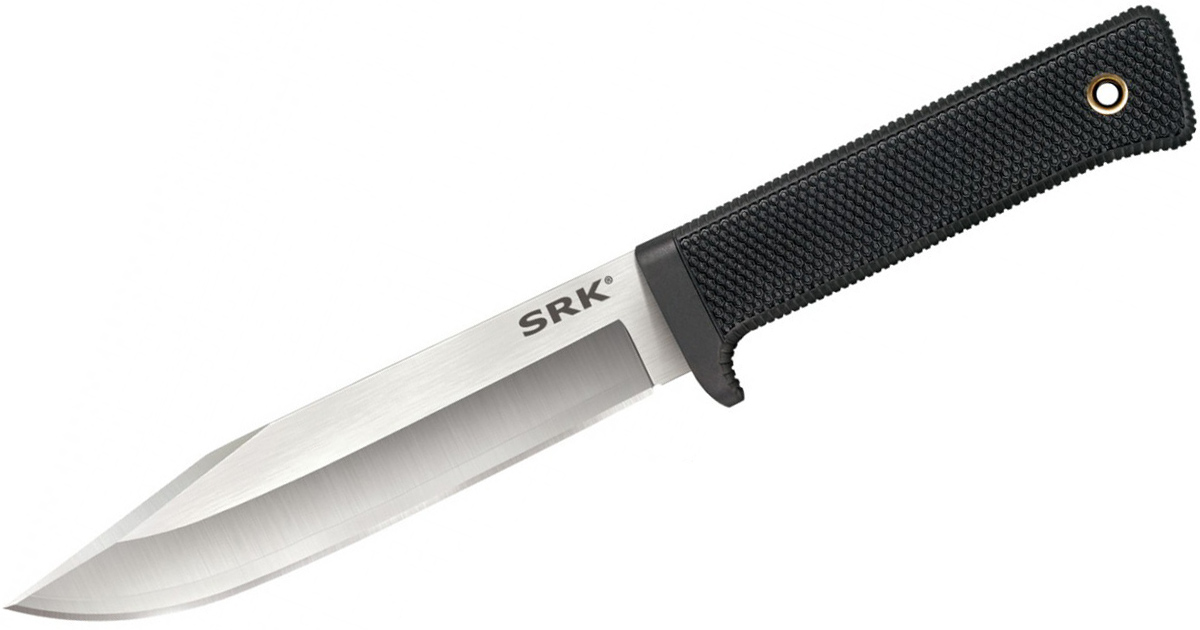 The SRK is not your traditional rescue tool but performs well in more rugged rescue operations. The SRK stands for Survival Rescue Knife, and the design is no-nonsense. The 6-inch blade is made from San Mai VG-10 and the checkered handle is Kray-Ex.
This knife also makes a great survival tool.
13. Kershaw Barricade
Kershaw has another budget-friendly option for a rescue knife. The Barricade uses assisted-opening technology with a bright orange glass-filled nylon handle.
14. SOG Rescue Knife Trident Elite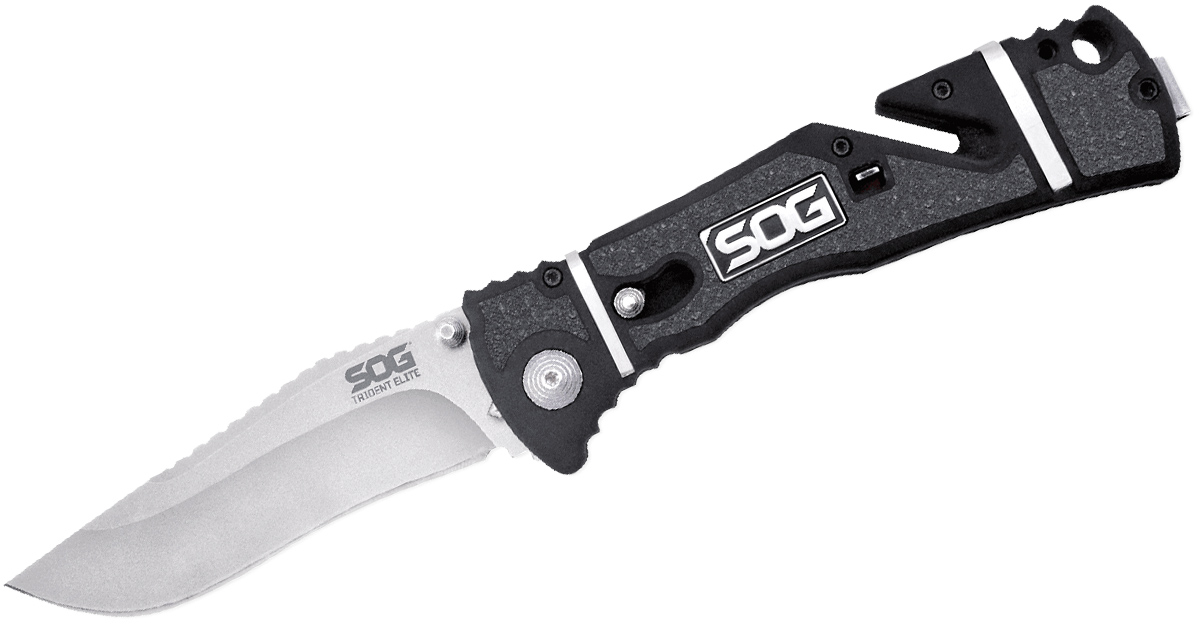 The SOG Trident Elite is an admittedly strange-looking knife. It's oddly curvy and almost reptilian in nature, but there's no denying it makes a good rescue knife.
The long 3.7-inch partially serrated blade springs to live via assisted opening while the handle boasts a seat-belt cutter and glass breaker. A version of the Trident was actually used back in 2011 to save someone's life from a horrific crash.
15. Ontario XR-1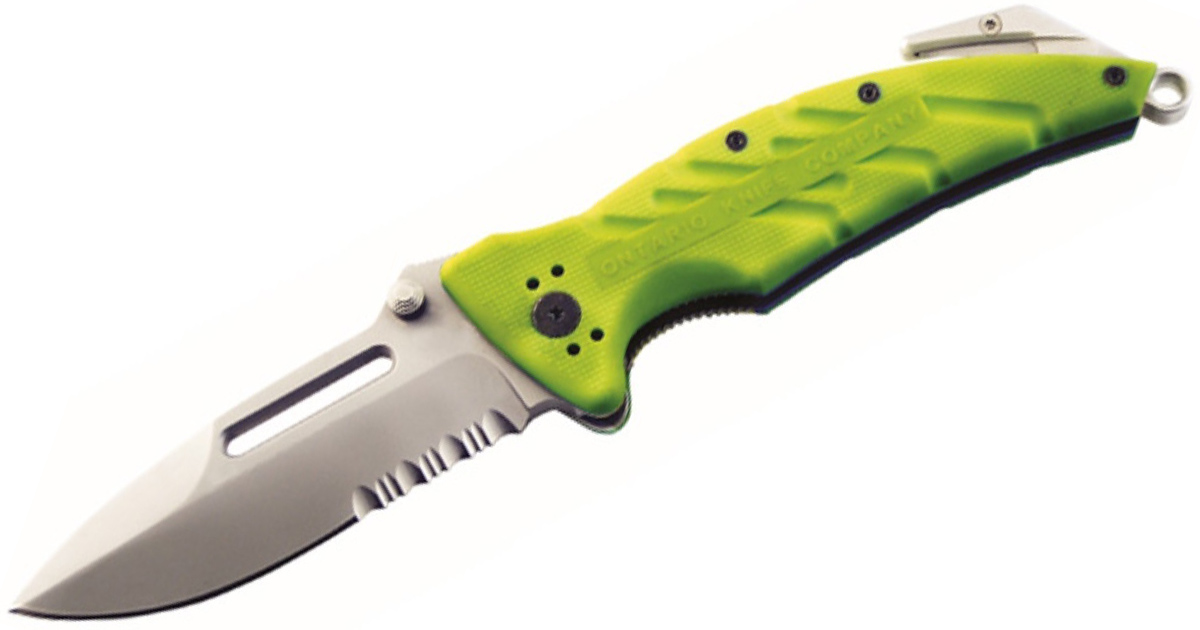 At an overall length of 8.2 inches, the Ontario XR-1 is a hefty rescue knife with the typical features. The 3.375-inch partially serrated blade is made from Bohler N690Co steel, and the safety green handle is Zytel. You can't really go wrong with this one.
16. Gerber EZ Out Rescue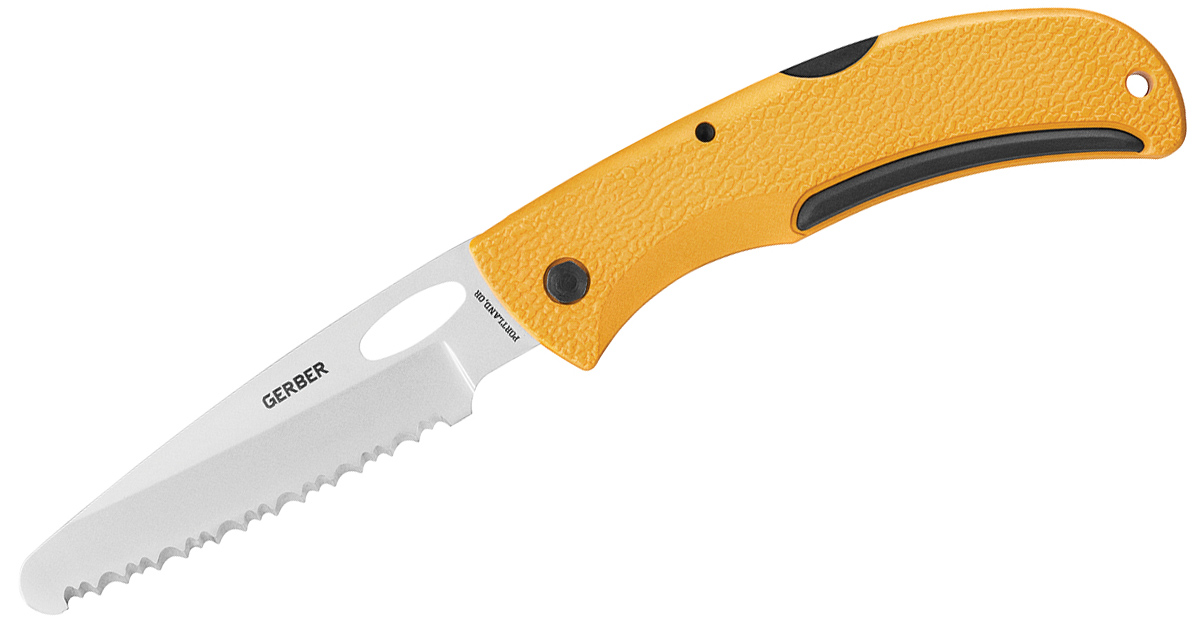 The E-Z Out is a staple of Gerber, so it's not surprising to see Gerber create a rescue version of the knife. The blade is 3.5 inches and has a serrated blade with a blunt tip. The Kraton handle is bright yellow for increased visibility.
This isn't the most expensive knife out there, but it does what it's meant to quite well. It's easy just to toss it in your glove compartment and forget about it.
17. Schrade SCH911R Professionals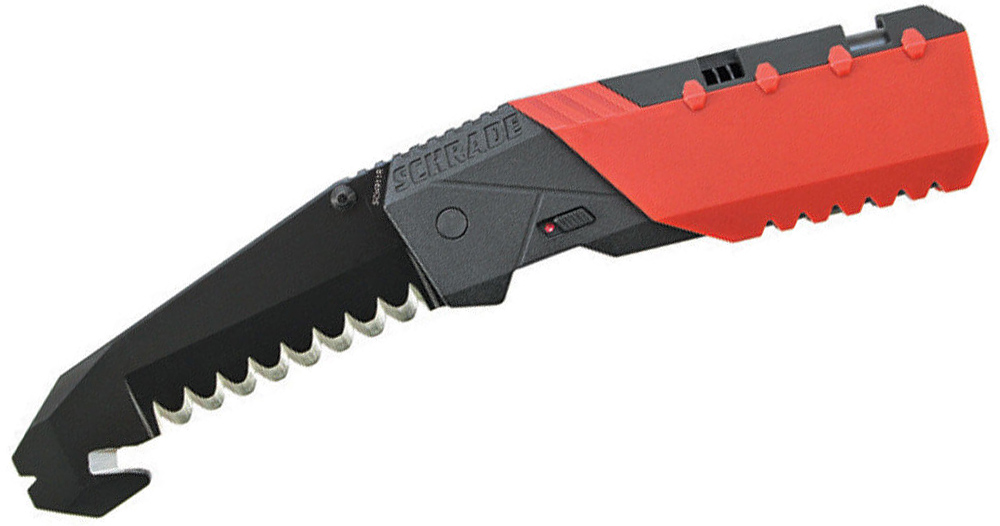 The Schrade Professionals is in the same vein as the Boker Plus Rescom. It has a design optimized for rescue and rescue only. The blade has the seat-belt cutter at the tip and large serrations along the whole edge. At the blunt tip is a small tool to pry.
The handle, in bright red, features a spring-loaded glass punch.
18. Leatherman Skeletool RX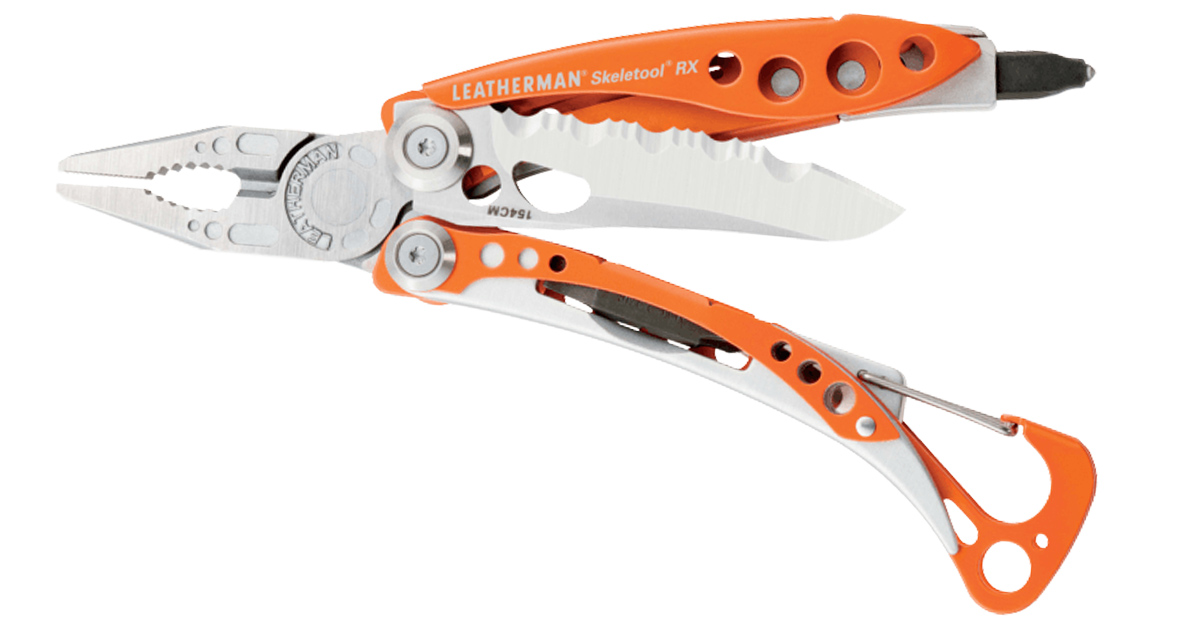 The Skeletool has been a go-to EDC of mine for a while (well, until my dad took it from me). Leatherman made a version specifically designed for EMTs in the Leatherman Skeletool RX.
This version is essentially the same except for a few key differences. Not only is the tool orange but it also has a 154CM serrated blade and a carbide glass break bit where the screwdriver bits went. Overall, it remains a handy tool.
19. SOG Escape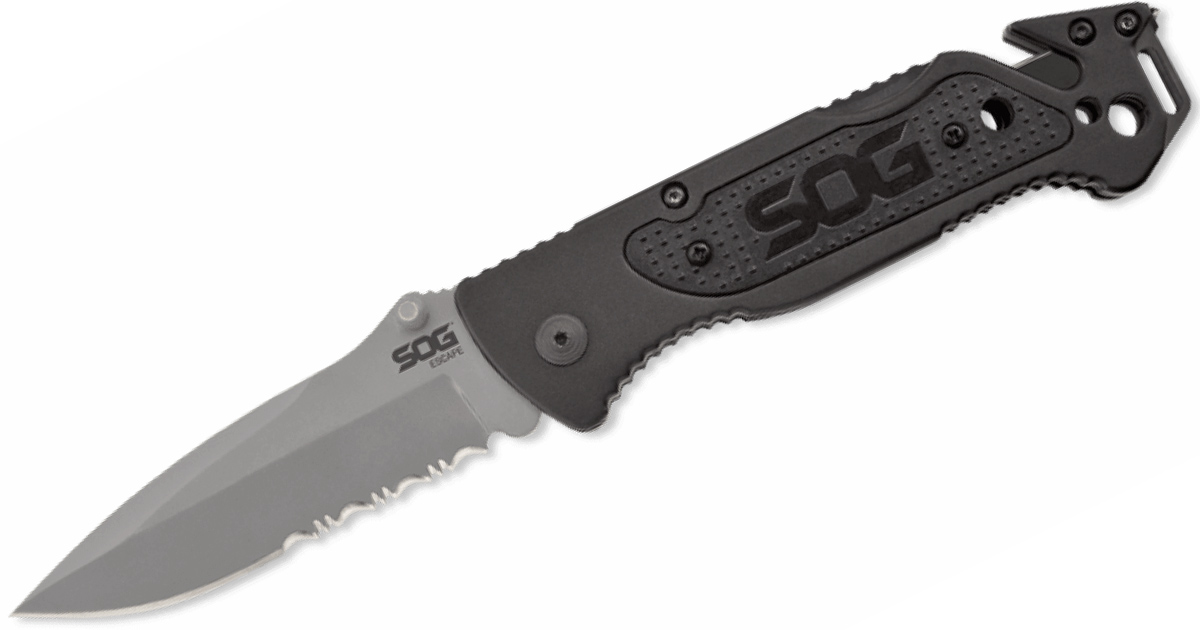 The Escape has an apt name. The knife allows you to escape from harrowing situations with its design.
The 3.4-inch blade has partial serrations and the handle features a seat-belt cutter and glass breaker. It engages with a thumb stud and has jimping all around the handle for a reliable grip.
20. Boker Magnum Medic Rescue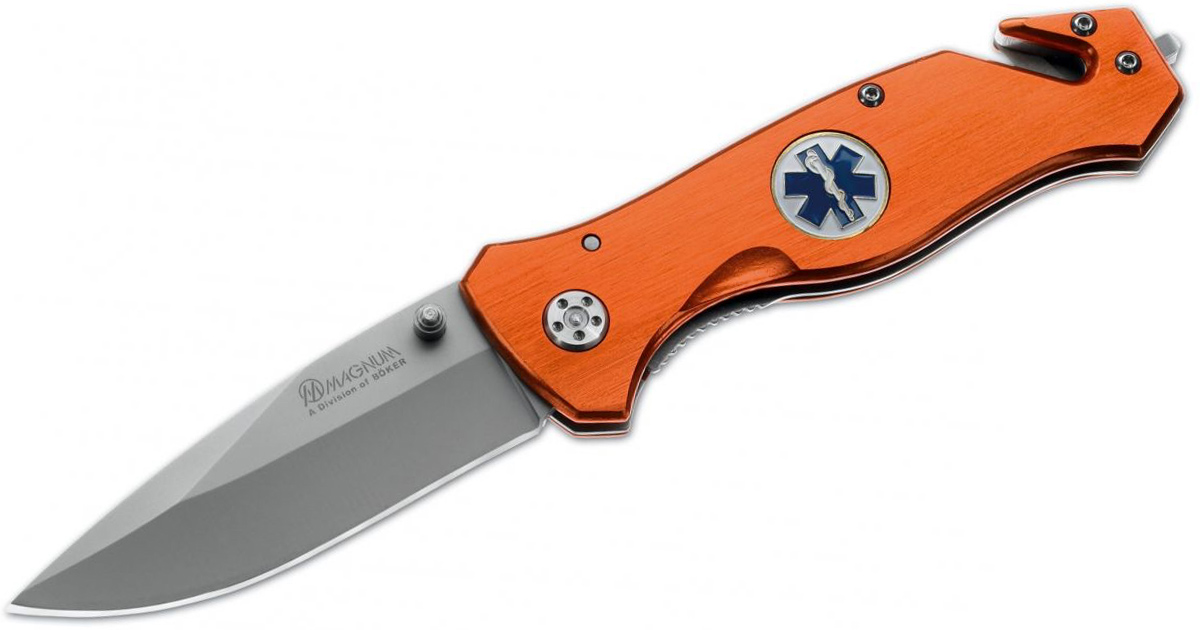 Finally, Magnum by Boker makes a simple yet effective rescue knife for cheap. Like pretty much all the others, it has a partially serrated blade, seatbelt cutter, and glass breaker.
The cool thing about this knife is that it comes in several different versions. There's the EMS Rescue, Army Rescue, Medic Rescue, Fire Fighter Rescue, Law Enforcement Rescue, and Air Force Rescue. The only difference is the color and medallion.
FAQ: