It's easy to imagine how a knife could be the most essential and used tool you have in your house. Whether you are slicing tomatoes, pilling an orange, dicing onions, or deboning an entire chicken the first tool you would think of to accomplish these tasks is a knife.
There are many reasons to consider investing in the best kitchen knife set. When you have the right knife in your kitchen cutting and slicing ingredients become swift with less mess and you are saving up cooking time. Investing in a high-end kitchen knife set is worthwhile. You will get a wide range of all essential knives you will need to prepare different delicious meals in a single pack. Rather than buying individual knives, you save enough money as well, when you buy a set. Having the right knife in your kitchen will make you cook like a pro chef and help you get your job done with less effort.
After hours of research and after taking expert advice, we have listed the five best kitchen knives sets to help you choose the one that suits you perfectly.
Top 10 Best Kitchen Knife Set
1. Zwilling J.A. Henckels Twin Signature
These Zwilling JA Henckels high-end kitchen knives are German-made. Fabricated with patented steel from Zwilling all the knives except the santoku are inclined to 15 degrees. This 19 piece kitchen knife set is precision stamped with three rivets. The rivets increase durability and stability. It is engraved with a swirling JA Henckels logo creating a sleek appearance that makes this set stand out. The edge of the blade is laser-controlled. Thus it is extremely sharp. The santoku knife features a hollow edge which makes the release of the food easy. Eyes hardened to 56 Rockwell hardness for exceptional sharpness and superior edge retention. The lightweight of the knife and ergonomic handle balance makes it a fantastic knife for chefs with arthritic hands. The steak knife has a serrated edge that slices through meat easily. The stainless steel utilized this hand polished and high-end sharpened by expert knife makers to offer an excellent cutting experience. This option retains this edge for a long time and its resistance to staining, chipping, peeling, and corrosion. Although these knives are dishwasher safe, hand wash is recommended for longevity.
2. Wusthof Classic
Wusthof Classic is known as the world's best knife set for professionals. The classic seven-piece from this set just screams high-quality. A household name for both commercial and home uses, Wusthof only provides the highest cutlery standard and for the same reason, many professional chefs and home cooks find the European style set of knives very pleasing to use. All the knives in this set are force blades and made from high carbon stainless steel which means they are extremely sharp and will not be susceptible to rust and corrosion. With the precision edge technology, the sharpness of the knives is enhanced by 20 percent making cutting and slicing as effortlessly as possible. In addition, each 14-degree cutting-edge plate is buffed and polished by Wusthof's most capable and competent knife makers. Moreover, all knives feature full tang with triple rivet and safety bolster further emphasizing their amazing balance and weight. Despite being the classic series these seven-piece knives set from Wusthof is far better than other brands on the market. Forged and made from highly durable materials these knives are both professionals' and amateurs' desire with their beautiful black polyoxymethylene handles the knife still offers the tightest grip even in wet conditions. If you are on the lookout for the super durable high performing set of knives then these classic german ones are the ones worth your penny.
3. Calphalon Classic
Cooking might be the hobby of many people whether they are professionals or home-kicks but when it comes to sharpening most people get anxious about ruining the edge. This is consuming difficult and requires some kind of experience to make sure they are free from injury. But with this knife set, you've got nothing to worry about. This kitchen knife set comes with a self-sharpening feature. Just simply buy a set of Calphalon Classic chef knife and you will not need any extra sharpness the blades of this knife set are forged and made of high carbon steel. They are super sharp. The chef knife and the santoku knife can be used for all cooking tasks such as chopping, slicing, mincing, and even dicing ingredients. Regarded of the serrated utility knife is ideal for cutting bread vegetables while the paring knife is ideal for peeling the skin of fruits. Coming with durable handles, all the knives in this set can be held comfortably. Moreover, the knives are designed to be full tang and equipped with a triple rivet for a long life span and super durability. The finger bolster provides consumers with safety and strength meaning that the cook can do their task fast and easily.
4. Chicago Cutlery Fusion
If you are attracted to a good price as much as the great quality we know knife set that gives the best of both worlds, it is this Chicago cutlery stainless steel fusion knife set. This set of products is within the cheaper side of the knife market and you will be surprised with the amazing value that it offers plus you are getting a full 17 piece package in one purchase. It includes everything you need. Fusion knives are known to be relatively sharper than their counterparts we can tell that these are no exception just by looking at high carbon non-stainless steel blades. The forged knives blades with 26 degree finely honing steel edges are key to delicate light and precise cuts. The blades of this knife set are Razor-sharp, strong and durable. The blade steel is not prone to possible chirping rust and smudges. The set features an Asian-inspired paddle handle. It might be new to a lot of people. This handle type works greatly with a non-slip grip. Just be a little bit cautious while performing tasks when you are getting used to the handle. You will have a stable yet comfortable hold on the knife even when your hand is wet. The handle provides you full control over the speed of your cutting tasks and also control over the knife movement. Thus it reduces any risk of hand fatigue. These are extremely sharp even though they're no longer new, you can always resharpen with provided sharpening steel. There is also a chop assist to give you better support when performing your tasks.
5. Emojoy Knife Set
A knife set is a necessary utensil for all kitchens, big or small, modern or traditional and this unit will be perfect for just any kitchen. The emojoy knife set is a 15 piece knife set with a sturdy and unique design. It is proof that not only professional chefs can use such sophisticated utensils. And we particularly like it because it comes with necessary knives you need in your kitchen. The knives included in this 15 piece set are 8 inch chef knife, 8 inch bread knife, 8 inch slicing knife, 7 inch santaku knife, 5 inch utility knife, 3.5 inch paring knife, kitchen scissors, knife sharpener and 6 pieces of 5 inch steak knife, all stored in this included acacia wood knife block. The blade and the cutting edges of these utensils are made from high carbon german stainless steel, making them strong, durable and resistant to corrosion and oxidation. So as long as you keep this knife set in good condition, you will not have to worry about their quality degrading any time soon. The knives come sharpened because the edges are hand polished; however you can use the included sharpener if you need to resharpen them. The ergonomic handle is non-slip, sturdy and comfortable to hold and use even for long. So whether you want to slice bread, chop vegetables or cut steak, this all in one knife set offers you the opportunity to do so conveniently and comfortably. If you are looking for the perfect gift for a friend or loved one, the Emojoy 15-piece knife set will come in handy. It is easy to maintain, super durable and safe to use. The Acacia wood knife block makes it look very chic for your kitchen.
6. Cuisinart C77SS
Cuisinart as a brand is known for its high-quality and reliable products, simplifying the life of its users and this knife set from them is not any different. Firstly, you will like the polished black knife holder, because of the space-saving design and how unique it looks on any kitchen countertop. The knife set is made from stainless steel, making them durable, long-lasting, and easy to clean by hand only. The ergonomic hollow handle fits seamlessly into your hand, allowing you to maneuver them during use to get your desired result. And because of its lightweight, it gives you a good grip so that you can slice, dice, chop, carve, cut, mince etc for an extended period without hand fatigue. What is a kitchen knife without a sharp precision edge? The Cuisinart C77SS 15- piece kitchen knife set has precision tapered ground blades with fine and sharp edges. The feature we love the most about this unit is, it is dishwasher safe. However, you might want to handwash for deep cleaning. Nonetheless, make sure you wipe off the moisture after washing- whether by hand or dishwasher to prevent rust and tarnish in the long run. The content of this knife set includes an 8-inch Chef Knife, 8-inch Slicing Knife, 7-inch Santoku Knife, 5.5-inch Serrated Utility Knife, 3.5 Inch Paring Knife, 8-inch Sharpening steel, All-purpose household Shears, Six 4.5-inches hot forges steak knives, and a storage block holder. Everything you need to get chopping in the kitchen.
7. Mercer Culinary Genesis 6-Piece Forged Knife Block Set
Mercer is a leading brand of kitchen utensils. Their turn-for-wards knives are crafted from high-carbon stainless steel with a razor edge that stays sharp for years.If you want reliable kitchen workhorses, consider Mercer made knives.
And these knives are ideal for the home chef! With 8-inch chef's knife, bread knife, boning knife, utility knife and a 3 ½-inch utility knife, this set comes in a sleek glass block for easy storage.
The grips are made from a special type of rubber that won't break down when exposed to oil. They are very durable, ergonomic, and slip-resistant. And because they don't break down over time, they're a great choice for your favorite chef's knives.
These knives are actually pretty decent and would be perfect for home cooking, but they are also good enough for professional chefs as well. They are a fair price for the quality, and while you won't want to use them in the dishwasher, they do take care of themselves fairly well.
8. Victorinox Swiss Army Cutlery Fibrox Pro Knife Set
This is a bit of a barebones set, but each of the four knives is of great quality. With blades made of Swiss cold-tempered steel and held on a wooden handle, you can't go wrong with this set of knives. You get four excellent quality knives in a set that's easy to use and that holds its own for a long time.
This workhorse set is inspired by the tools used by professional cooks. That is to say, they aren't particularly attractive but can resist the rigors of heavy use. They're made of stamped metal and are razor-sharp right out of the box, stay that way for a long time, and are simple to resharpen when they do become dull. They're also lightweight, which, paired with their textured handles, makes them easy to use even when you're doing a lot of prep work for a party or holiday dinner.
The knives are certainly better than what they replaced, and their price is fair. They're easy to clean and don't scratch the cutting surface. They're easy to grip and will last a long time.
There are no holes or nooks for muck to collect, and they can be washed in the dishwasher without hurting the blade or handle. A santoku with hollow edges is included in the package, and it's ideal for clinging or sticky veggies. When you need ideal tomato slices for a Caprese salad, reach for the serrated utility.
These blocks are great and easy to use for cutting meat at home. I think they're the best tool for the job. The blade has a nice, sharp edge on it, so you can easily cut meat to your desired thickness. Also, the blocks have a pleasant texture to them, and they don't look like they are going to fall apart. They aren't shaped quite like most commercial knives, but that's not necessarily a bad thing.
9. Shun Classic 6-piece Knife Block Set
The Shun Classic 6 Piece Set is the perfect introduction to the premium world of Japanese knives. This all-in-one set includes all the basics for a consumer to begin making their own knives. The 6-piece set offers two empty slots for additional knives or extras like sharpening stones.
It's set up as a very nice entry-level knife and will be perfect for most people. It has a VG MAX steel with high carbon steel on top of it that's folded several times for a little added toughness and a longer edge. It's really tough and should hold its edge a long time.
Shun knives are known for their ergonomic design, which is why they are widely regarded as the best performing in the industry. The D-shaped handle adds to that ergonomic design, making them easy to grip, and the full tang extends into the heel and spine of the knife for a secure and comfortable grip.
They are great knives that have a traditional D-handle in Pakkawood, which you don't normally see in Shun's other knife series. The D-shaped handle is a trademark of Shun knives. However, we don't see it on all their products. We would love to see this come to all their knives.
Some users don't like the contoured, western-style handles because they feel that the rounded corners make them less comfortable to hold.
10. Sabatier Edge keeper Pro
The Sabatier sharpening edge keeper pro is a 12 piece knife set with six 4.5-inches steak knives, a 3.5inch pairing knife, a 4.5-inch utility knife, a 5-inch chef's knife, an 8-inch slicer knife, an 8-inch chef knife, and an edge keeper self-sharpening block. Except for the steak knife slot, each slot of the block features a built-in knife sharpener that automatically hones the cutlery every time you remove and place the knife back in. The block is made of natural hardwood. It has a matte black finish that will look very nice on your kitchen countertop. Meanwhile, the knives are expertly handcrafted for maximum sharpness and edge retention to ensure precise slicing every time. Made from high carbon stainless steel material each of these high-quality blades are guarantees stain and corrosion resistance. Meanwhile, the triple-riveted handle offers a secure grip and complete stability. Thanks to its ergonomic design that provides comfort and maneuverability during use. The knife set includes various knives for versatility. The knives are not dishwasher safe. You have to hand wash them with water and mild detergent, then rinse and dry them immediately. If you want a set of self-sharpening knives that work well, consider Sabatier Edge keeper Pro. All its knives are equally efficient, as well as its knife block.
Things to Consider Before Buying A Knife Set
When choosing a good knife kit, it's not just about having a bunch of sharp knives lying around in your kitchen. You need to make sure you have everything you need to get the job done. That way you can be confident you won't end up slicing yourself or cutting your finger off because you didn't have what you needed.
1. The Right Feel
The first thing to consider when choosing a knife set is whether or not you can handle the weight of the blades when you're holding them. Some knife sets have extremely lightweight blades so if you can't feel them, you may end up with a knife that's too lightweight for your own safety.
If you're buying a set online, pay close attention to the reviews that talk about what the knives actually feel like. This will help you find the set that works well for you, and it will also make the job of sharpening them more enjoyable.
2. The Right Size
Just as all people are not the same size, nor are knives. It is essential that your knife fits your hand comfortably.
Before you make any purchases, ask yourself "How will this knife fit into my hand?" If the answer is not, you'll likely be disappointed. For example, if the handle is much shorter than what you need, it may be hard to get a good grip. This could lead to an unsatisfying purchase.
While a big knife may be fine for someone else, a smaller person may not feel comfortable with it. This can lead to frustration and in some cases injury, so it can be a good idea to keep in mind that a smaller person might need a smaller knife.
3. The Right Material
You'll find a variety of materials that can be used to make a good knife handle. While a carbon fiber handle is very expensive, it can help your knife handle stand up to repeated use. The best knife is one that's balanced and weighted properly. The best way to do that is to look at the blade itself and the weight distribution in the handle. The knife should not wobble or move around as you hold it.
If the handle of the knife breaks off, it's not just a problem for you. The chef and TV personality Ina Garten warns that a knife that doesn't hold an edge or break under pressure is no good. "I wash my knives by hand and put them in the dishwasher, and I never cut myself with them.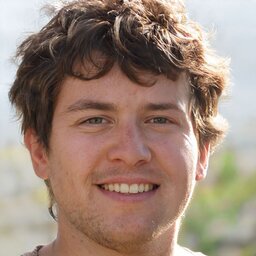 Hi, my name is Taras Kulakov and I'm a knife enthusiast. I have been collecting knives for over 30 years and I've owned literally thousands of different models over that time. My goal with this site is to share some of what I've learned about knives. You can find more info about Taras Kulakov here.